Digital Marketing Driven Lead Generation
Inbound lead generation is a process that uses online marketing techniques to draw customers in through content they find valuable and relevant. Once they are engaged, the company can begin nurturing the relationship until they are ready to buy.
Master Strategic Lead Generation
Inbound lead generation can be a great way to increase sales for your business, but it's not as easy as putting up a few blog posts and expecting the leads to start rolling in.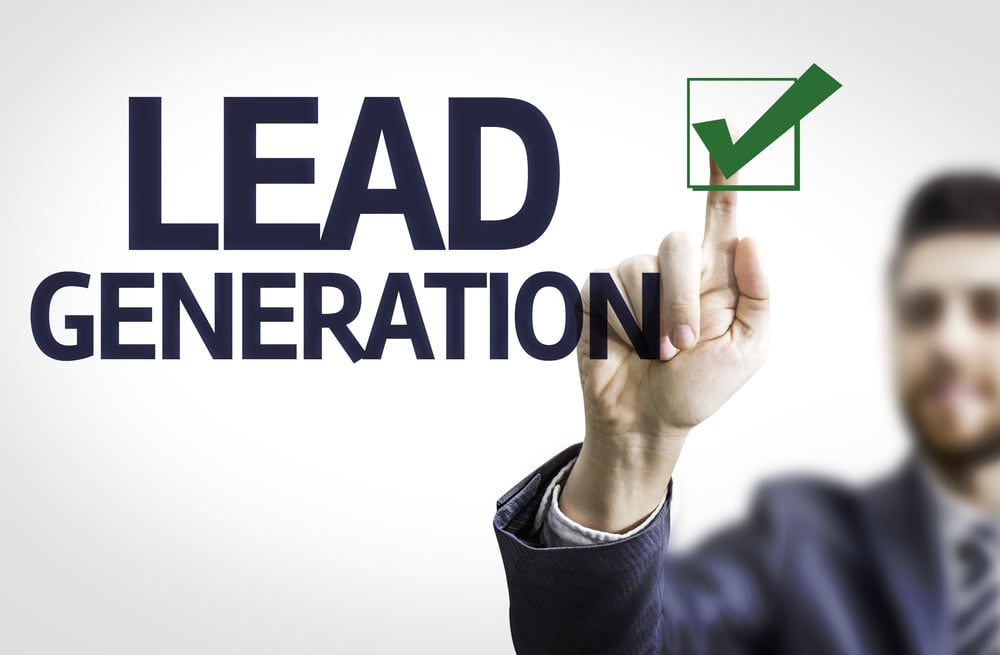 To be successful with an inbound marketing strategy, you need to employ several different inbound marketing strategies so that your inbound marketing efforts will work together to bring in leads and convert them into customers.
Finding Prospective Customers via Lead Generation Marketing Tools
That means it may be necessary for B2B marketers and B2C marketers to combine various Inbound Marketing based lead gen strategies and tactics, such as thought leadership content, whitepapers, free webinars, influencer marketing, case studies, live chat, text messaging, free trials, social media channel engagement, referral programs, email list building efforts, and many others, in one coherent lead generation campaign.
Layered Lead Gen Tactics
Each of these types of lead magnets can be combined into a chain of events that help your buyer find their way to your solution. They also can help your marketing efforts pay of in the form positive ROI on your marketing investment. An expert SEO lead generator will have combined these with an outbound marketing strategy.
What is a Lead?
A lead is someone who has expressed interest in what your company has to offer. High quality leads may have filled out a lead capture form on your website, downloaded a white paper or ebook, or subscribed to your blog or newsletter.
To qualify as a lead, they must have provided their contact information so that you can reach out to them as part of your inbound lead management efforts. Through various online marketing techniques, including SEO, social media, and pay-per-click (PPC), one can generate leads.
Inbound lead generation aims to attract leads through quality content relevant to their interests and various other Inbound Marketing Activities. Once you have them engaged, you can nurture the relationship until they are ready to buy.
To be successful, you need to employ several different lead generation strategies that will work together to bring in leads and convert them into customers.
Different Types of Leads
There are three main types of leads: marketing leads, sales leads, and customer leads.


Marketing Leads

Marketing leads are people who have shown an interest in your product or service but may not be ready to buy yet. They may have filled out a form on your website or downloaded a white paper or ebook. To qualify as a marketing lead, they must have provided their contact information so that you can reach out to them.
Sales Leads

Sales leads are people who are ready to buy your product or service. They may have been referred to you by a friend or colleague, or they may have found you through an online search. To qualify as a sales lead, they must have provided their contact information and expressed an interest in what you have to offer.


Customer Leads

Customer leads are people who have already bought your product or service and can be an excellent source for referrals or upsells and cross-sells. To qualify as a customer lead, they must have provided their contact information when purchasing one of your products or services. These types of leads can be especially useful within online communities that you build, manage and maintain. For example, financial advisors often offer, as part of a well structured financial advisor lead generation strategy, a series on-going educational events to help their customers learn more about financial products.
Difference Between Outbound Leads and Inbound Leads
Outbound lead generation usually refers to advertising and reaching out to customers through telemarketing, email marketing, or direct mail.
On the other hand, inbound lead generation attracts customers through valuable and relevant content.
Inbound lead generation can be a great way to increase sales for your business, but it's not as easy as putting up a few blog posts and expecting the leads to start rolling in. Our customers often ask themselves "how can I improve my inbound marketing?" and we're glad to offer some pointers and tips in this blog.
Inbound Lead Generation Strategies
Generating inbound leads through Inbound Lead Generation is an effective strategy for attracting qualified leads. However, it's important to understand that it takes more than just publishing a few blog posts to generate these leads. An Inbound Strategy often consist of the application of multiple Lead Generation Tactics, which we'll present below.
Inbound Lead Generation Strategies
Include your keywords throughout your content
Using SEO (Search Engine Optimization) based on Google Search results, is a great way to bring in qualified leads through the results of online search engines like Google.


Search Engine Optimization

When you include keywords throughout your content using the Google Search Engine Optimization recommended best practices, web crawlers, like Google Bot, are more likely to index your pages for those keywords, improving their ranking.
Employ local SEO strategies
As online marketing continues to grow and digital technology becomes increasingly prominent, small businesses must recognize the necessity of including local SEO strategies in their lead generation efforts.


Local search results direct customers to businesses near them, so you must optimize your website for keywords and locations relevant to your target customers. While not conventionally thought of as Inbound Marketing Tactic, creating and updating your Google Business Listing has proven to be one of the best Inbound Marketing Tactics for our small business customers.
Use video content
Video marketing is quickly becoming one of the most popular inbound lead generation strategies because it has several benefits:
If you include a video on your landing page, inbound leads will be more likely to convert.


Inbound leads are 58% more likely to buy than traditional leads.


A video can increase conversions by 80%.
Include a blog on your website and update it weekly
SEO benefits aside, blogging is another great first step to take when developing an inbound lead generation strategy that works for you because:


Blogging keeps your site fresh and improves SEO as you link to new posts from old ones.


It is a great way to connect with your current customers and gain new ones.



You increase the chances of conversions because potential customers will want to know more about you and what you have to offer.
Use your website blog as a lead generator.
Keep posts relevant, avoid any "salesy" language, and instead encourage your visitors to take a specific action.
Since most people move through the internet to find something, not just clicking around aimlessly, give them what they are looking for!
Incentivize your blog
Offer a freebie in exchange for an email address, like an ebook, white paper, or discount. Keep your blog posts relevant and informative, and at the end of each post, include an inbound lead generation form with a great offer.
Write better than everyone else
When people begin researching a product or service online, they read about costs, features, benefits, etc. If you can write content that describes everything they are looking for, you'll gain the trust of your readers. One great way to do this well is to write guest post. Many website owners are always looking for ways to generate high-quality content, at low cost, and providing a guest post is an excellent way to do that, while helping your ideal customer learn more about the solution to their problems.
Use social media to engage customers
Make sure that all of your social profiles are fully optimized with relevant keywords and links back to your website. Social is also another great way to reach new audiences.
Create a landing page
Because content marketing is the most popular inbound lead generation strategy, it's essential that your website and its pages accurately represent your brand and product or service.


For example, if your company sells clothing and you want to educate consumers about the possibility of custom orders and wholesale pricing, make sure that it's easy for them to find information on these things by creating a landing page. Or, if you're company provides specialized consulting services, provide a landing page to attract new candidates.
Optimize your images
Images are incredibly effective lead generation tools because they allow people to gain more information than just what is on the page.
When you upload an image to your website, make sure that you include relevant keywords in the "alt" field of the HTML. This allows for increased SEO benefits and better search results.
Optimize titles and meta descriptions for each page
Tags should be concise (ideally between 7-10 words) but descriptive. Meta descriptions are hugely important because they influence search engine rankings, so make sure you keep them relevant and descriptive of the page's content. Try to keep your meta descriptions to around 155 characters to avoid it getting cut off.
Make use of paid advertising platforms
Paid advertising platforms like Facebook ads, Google Adwords, and LinkedIn are always great to target new customers when developing an inbound lead generation strategy.
These platforms offer detailed analytics to see which ads are most effective and where your traffic is coming from, which helps improve your inbound lead generation strategies.
Don't ignore review sites
If a customer has had a good experience with your company, they will share it online, so it's important to encourage them to leave reviews on review sites.
Reviews are great for increasing customer trust, and people value the opinions of others. They also have a high-ranking SEO effect because companies with high review scores rank higher in search results pages.
Stay current with SEO trends
SEO is constantly changing, so it's important to keep up with the latest changes so that your site stays relevant, rankings remain high, and you generate quality leads.
For example, if Google has recently updated its algorithm to favor mobile-friendly websites, make sure that your website is compatible with mobile devices.
Make your website stand out
Your website design is just as important as the content you provide. If your site is tedious or confusing, it will be hard for potential customers to find what they're looking for easily and enjoyably.


To stand out from your competitors, make sure you offer a unique product or service. A new product/service, better customer service, more flexible terms, etc., are all things that can make your business stand out from others in your industry.
Test Everything
Test your web page layout, the appearance of your photos and images, different versions of site copy, etc., to determine which combination generates the most leads.
Create custom forms for landing pages
You can use tools like SumoMe to create custom pop-ups, scroll boxes, bars, etc., that appear when people are on specific pages of your website or certain sections of your blog or even videos
Incentivize social sharing
Allow potential customers to share your content on their social profiles as a way to gain new leads.
For example, if you offer free shipping as an incentive for people to share your brand on their social profiles and provide specific details (like where they heard about your business), you will generate more leads through this technique.
Know your audience and what motivates them
If you're targeting a specific audience, you need to understand what motivates them. Are they looking for discounts? Do they want free samples/content? What type of information do they desire, and when do they want to be contacted?
Measure results
Please keep track of where your leads are coming from, what pages they're visiting, and how many conversions you have had. Tracking this data allows you to modify your inbound lead generation efforts accordingly and improve your efforts over time.
11 Reasons to Use Inbound Lead Generation Strategies in Digital Marketing
Why should companies use inbound marketing? The answer is simple. Unlike outbound lead generation strategies, inbound marketing will drive more traffic to your site at far less cost.


You may be wondering how this is possible; after all, you are placing ads on different outlets and paying to get people to call or visit your company website.

With the inbound marketing strategy, you must create a lead magnet or a specific offer in exchange for the visitor's contact information.
Since inbound methods have become so popular, let us look at some of the top reasons you should use digital inbound lead generation strategies. Inbound lead generation is a cost-effective way to bring in new customers.
Inbound lead generation allows you to target your audience more accurately.
Inbound lead generation helps you build relationships with potential customers.
Inbound lead generation can increase website traffic.
Inbound lead generation can help you improve your SEO ranking.
Inbound lead generation can increase brand awareness.
Inbound lead generation can help you create valuable content for your website.
Inbound lead generation can help you build a database of potential customers.
Inbound lead generation can help you generate more leads from your website traffic.
Inbound lead generation is a great way to convert random website visitors into loyal customers.
Inbound lead generation can help you re-engage with past customers.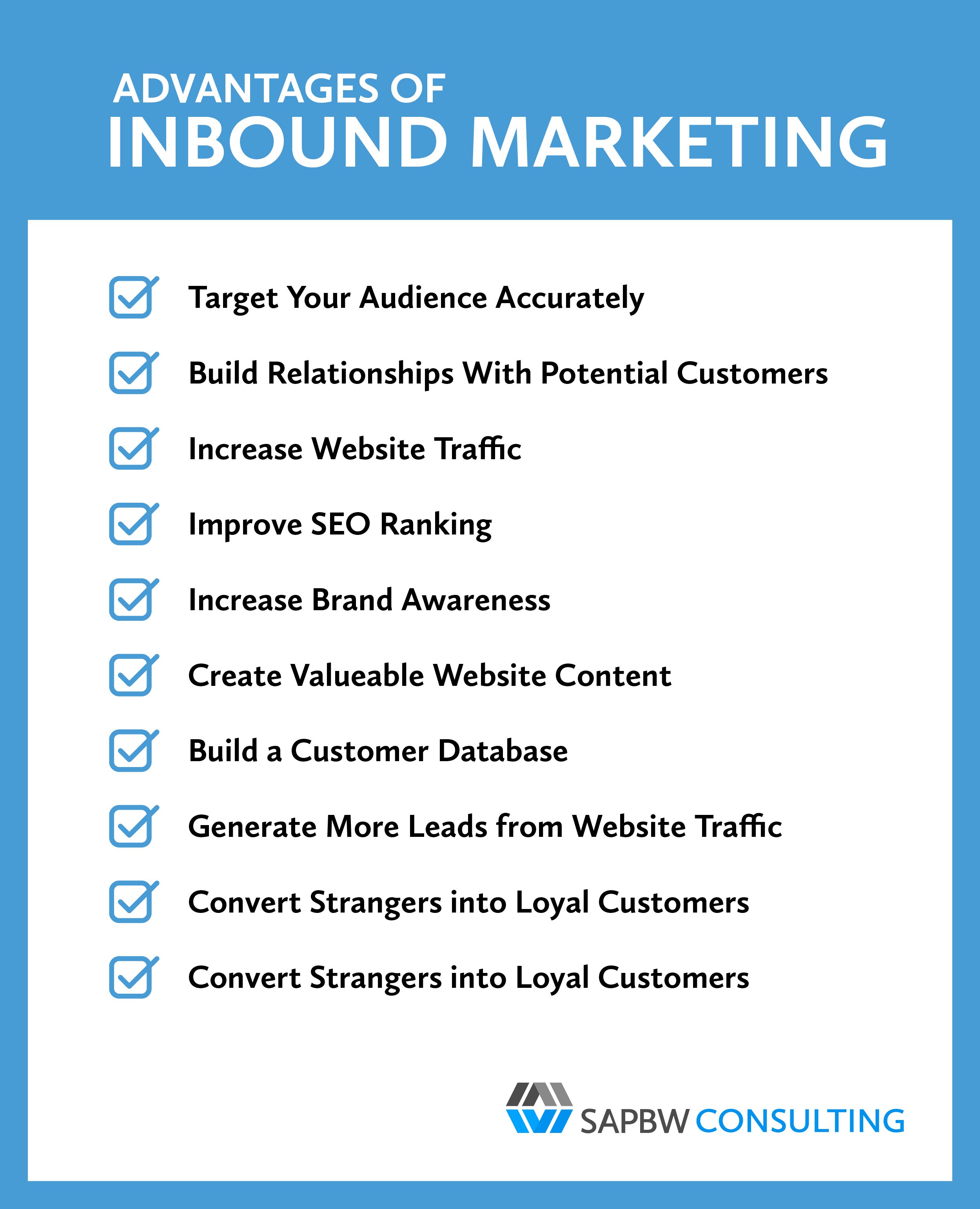 What are the Right Tools for Inbound Lead Generation
The inbound lead generation process can be time-consuming, but it can be much more efficient with the right tools. Here are some of the most important tools you need for inbound lead generation:
Google Analytics
The first tool that we want to talk about is Google Analytics. Google Analytics is free, and it's a potent tool that allows you to see pretty much everything you need to know about your traffic, where they came from, where they are going on your site, which pages are popular - the list goes on.
Ahrefs
Ahref is a website that provides users with a wealth of data on backlinks, internal linking opportunities and other SEO elements of your website. The company was founded in 2011 by Dmitry Gerasimenko and is headquartered in Moscow, Russia. Ahref has quickly become one of the leading data providers on the internet.
The company's flagship product is the Ahrefs Site Explorer, which allows users to examine the backlinks and referring domains for any website. The product has been cited as a source by publications such as Forbes, Huffington Post, and The Guardian.
Ahref also offers a suite of other tools, including Site Audit, Keywords Explorer, and Content Explorer.
HARO
HARO, or Help a Reporter Out, is a website that connects journalists with sources for their stories. Sources can sign up to be contacted by journalists for quotes or information for their stories. Journalists can also search for sources on the website. One of the great things about HARO is that it's free.
Inbound marketing thrives on content creation, and HARO gives you access to thousands of journalists who might be interested in what you have to say. In other words, it can be a goldmine for content marketing and lead generation.
LinkedIn Sales Navigator
Another tool that we recommend is LinkedIn Sales Navigator. Inbound lead generation may not be as popular as it once was with all the talk about social media lately, but don't forget about LinkedIn.
More than 85% of B2B purchases are still started on LinkedIn, so this platform is essential. There are 4 billion LinkedIn messages sent out every month! To use the full potential of your messaging features, you should check out Sales Navigator.
How to Establish Thought Leadership through Content Marketing
Thought leadership is the process of starting conversations and leading them in a certain direction. The focus of these conversations is usually not on your product or service but rather the problems it can solve and the expertise you have gained by doing similar work for other clients.
You should start this process by writing an in-depth blog post about a particular topic in your industry, such as this one. Your post should be well-researched and provide valuable information to your target market.
You can also use these posts as lead magnets. An example of a good thought leadership post could be "Top 5 Ways to Prepare for the Retail Holiday Season."
Link this blog post to your site and promote it across all of your social media channels. You can also submit it to blog directories, like JustRetweet.com, where other sites will republish your content in return for a link back to yours.
Content that is published on high-ranking, third-party websites has the potential to rank highly on search engines for relevant queries. This can increase your site's organic traffic and lead to more conversions.
How to Use Sales Funnels as an Inbound Marketing Tactic
Sales funnels are a series of steps that a visitor must take to become a customer. one can do this by using landing pages, webinars, assessment tools, email campaigns, or free trial offers.
The steps are often created to require the visitor to take action on each page or email they receive.
You should use sales funnels for your inbound lead generation campaign if you want to increase conversions, improve customer loyalty, and decrease refunds.
Here's an example of how this could work: Your business offers a white paper download on your home page. This page will have an opt-in form that asks the visitor for their contact information in exchange for the free download.
Once you have this information, you can send them targeted emails to build familiarity and trust with your brand before asking them to purchase a product or service. Sales funnels are especially helpful for eCommerce companies, as they help convince customers that your product is the right purchase.
How Video Marketing Increases Leads and Sales
Videos are one of the best ways to increase brand awareness and give potential customers a look into how your business operates. Videos don't take much time or money to produce and are repurposed on various platforms.
You can increase lead generation through video marketing by developing a video that talks about the problems your business solves and what sets you apart from your competitors.
You should also have a link in the video description so viewers can easily find more information about your services or products. Here's an example of how this could work: Your business develops marketing videos to add to your website that features testimonials from previous customers.
When relevant, you can then use these videos on social media or in email marketing campaigns.
How an Explainer Video Can Increase Conversions
Explainer videos are a great way to increase customer retention and conversions because of their ease of use and low production costs. One can create this type of video from a wide variety of tools, such as PowToon, GoAnimate! or Piktochart.
You should include an explainer video on your home page to convert visitors into customers quickly. The video should have a clear call-to-action at the end that tells the viewer what you want them to do next, like purchasing a product or filling out their contact information.
How Personalized Email Marketing Grows Your Business
Personalized email marketing campaigns are when businesses send an email to each customer with relevant and helpful content. This can be done by grouping your contacts into segments based on demographics, interests, behavior, and more.
You should use personalized email marketing for your inbound lead generation campaign because it's a targeted way to learn more about your customers and increase conversions.
Here's an example of how this could work: Your business sends out a series of emails that follow a customer journey. The content will vary based on where each person is in the sales funnel, whether a hot prospect or an established customer.
With personalized email marketing, you can keep your contact up-to-date on what matters most to them. You'll also be able to deliver relevant information that might interest them, making it more likely to opt in to future communications.
Finally, it can help you build stronger relationships with your customers and reduce the risk of someone becoming a lost lead.
Here's what to consider before starting: best practices recommend that you send no more than one email per week, so it might take some time to get started. You'll also need to invest in an email marketing tool, such as HubSpot Growth Platform Suite or MailChimp, to help you design and monitor your campaigns.
Summary
Digital marketing is a complex process that involves human behavior and cognition and many inbound lead generation techniques. By understanding how the human brain works, you can create a sales funnel that drives more customers into your business and increases conversions.
You can also use video marketing to increase brand awareness and generate leads, while explainer videos are great for increasing customer retention and conversions.
Finally, personalized email marketing helps businesses build stronger relationships with their customers. You can apply these principles to your own digital marketing strategy to drive more sales with the right tools and knowledge.
One of the key elements you need to get right when it comes to lead generation is the creation of optimized landing pages. That's why you will want to download our free guide to landing page optimization.
More reading:
The Ultimate Guide to Developing a Lead Nurturing Strategy
How To Segment Your Customers using SAP BW and CRM
How To Use Google Keyword Planner Tool Tutorial