Building an Inbound Marketing Website?
Have you ever heard that if you build it, they will come. If you believe that, as they say, I got some swampland in Florida I'll sell you!
Attract, Convert and Close Leads
Learn 12 key elements of building an effective Inbound Marketing Website and learn how it can help attract, convert and close leads to customers.
Effective Inbound Marketing Strategies
With billions of web pages out there, and millions of blogs and a huge number of social media users and an almost unlimited number of video options, both online and off, unless you take some very targeted actions, you probably won't get a lot of visitors unless you take some very specific actions when building your Inbound Marketing website.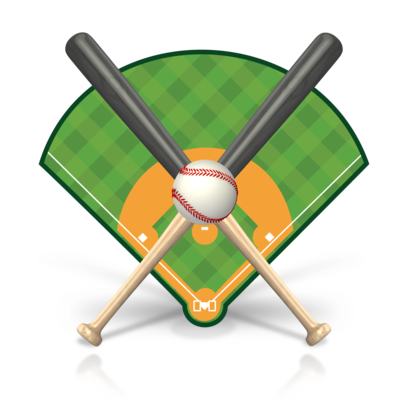 You Can Hit It Out of the Park With the Right Website Design Approach
Develop an Inbound Marketing Strategy
Use Proven Website Design Principles
If you already have a website, and want to improve its performance as a lead generation machine, then we highly recommend our ebook "25 Website Must Haves for Inbound Marketing" which you can get by clicking the link. It provides proven web design principles and examples. The design elements presented in this free resource are key to creating a lead generation website.
Secrets to Inbound Marketing Lead Generation

If you're just starting out, like we were doing just a couple of years ago, we think you might want to know some of the secrets we have learned that have helped us turn our website into a Inbound Marketing fueled lead generation machine!
Design your website navigation around Long Tail Keywords.

Sounds simple enough, but when you first start out, you may struggle to think of even ten long tail keywords (we did:).

Today, we have 1,000 long tail keywords we target and have to drop some to add others to experiment with.



Search engines

rely heavily on both external links to your site as well as a strong internal linking strategy. That's why it is important to know your

target phrases

as well concepts when you insert your internal links. Internal links are something you have 100% control over.

Successful

Search Engine Optimization

relies on knowing exactly which keywords you are targeting and designing each web page to target a specific set of often highly interrelated keywords and concepts.

Why is this important? 60% of all organic clicks go to the top three organic search results. (MarketingSherpa, February 2007)


If you don't have artistic skills or graphic designers available and have a very limited budget for artwork, there are several online sites that cost very little and provide 'good enough' artwork for most every need.

Try the creative commons at Google but please remember to follow proper attribution rules!

However, there are many graphics arts design services available at ever more reasonable cost. In addition, some of the new AI tools are able to create impressive artwork from word descriptions, often in seconds.

A word on email marketing and graphic design. The statistics say that, due to email filters that exist all along the route from your email server to each specific contact's inbox, many graphics intensive emails get filtered out and never even reach the intended recipients inbox.

Nevertheless, we have found that the best email results depend on what kind of email you're sending and specifically, whether you are consistently following email best practices.

If you do follow those best practices, content management systems like Hubspot, can provide you with an email health score, which provides invaluable feedback as to what is working and what is not.


If you plan on using video, and you MUST, iMovie or Movie Maker (Mac or Windows, respectively) can help with most basic editing chores, and if you have 300 bucks or so, Final Cut Pro is available from Apple and with a little practice, can yield broadcast quality video.

I did a complete course on it eventually and am working on my FCP certification!

Video, especially short form video, is still one of the strongest performing types of content across most major social media channels.

Video can be embedded in blogs, emails and can also be used throughout your Sales Funnel.

You can use it to generate leads, at scale, while you can also use it to deliver customized videos right into peoples inbox.


It is best to learn about 'storyboarding' as in, lay out your site page design to tell a story.

If you can, print out your storyboard and hang it on the wall.

Step back, and walk-through what you expect each visitor to do when they visit your site.

You'll quickly see holes in your design.

You don't need to be an artist to pull this off, just use stick figures if that is where your skillset stops!

I like to make sure each Call to Action (CTA) I plan on using is visible on this storyboard.


You already know you need to be on social media and that you will want to link your site to your social media presence.

What you may not know is that it takes a long time to develop and nurture your presence.

For instance, my

LinkedIn profile

has been out there since LinkedIn hit the internet, and it is one of the most visited profiles (recently ranking number 5 among users like me, according to LinkedIN).

This takes a small amount of daily effort to continuously grow.

The bigger message is that you'll need to be on multiple sites, including but not limited to: Facebook, xing, twitter, Google+ and YouTube and will want to build your Klout score to boot!


Generating 'valuable content' is going to be one of the more challenging tasks you will encounter. However, successful Inbound Marketing Strategies rely on developing both a Content Map and creating Landing Pages that target specific Keywords, which in turn, your Inbound Marketing Content is designed around.

You may be lucky and have quite a bit available marketing content to support your content marketing strategies from previous work, but to really 'nail it', you will need to create a lot of new content.

To do that, you will need to combine analytics from your site, some imagination, templates available from hubspot and other sources and perhaps, make your own if you have the design chops.

Fiverr is also a possibility for template development.

However, the development of the 'meat' of your content is on your shoulders and you can expect it to take a while to generate content that is 'valuable enough' to attract visitors and ultimately prospects.

Planning it out is the secret here, but 'just doing it' will get it done.

You should budget sufficient funds as well as time to produce high-quality content.


Developing Calls-to-Action or CTAs goes along with both your storyboard and your content.

If not already skilled in it, PowerPoint offers more than enough functionality to develop some fairly slick CTA buttons.

Beyond that, lies Adobe (several tools) or my favorite, Apple Motion, simply because it is cheap and highly powerful.

Tumult Hype is a nice little HTML5 tool, but inserting any HTML5 item into your website requires some more advanced technical skills until you get it figured out.

It also typically requires an Content Management System, such as that provided by the Hubspot Marketing Hub. It is advisable to verify that your CMS can handle the particular file type you use to produce your content before publishing it.


HTML, if you don't know any, that is ok, if limiting.

If you're curious, have time to burn, and any sort of coding background at all, one nice resource is CodeAcademy.

The most basic of basic HTML coding is also available from a couple of Hubspot links here and here.


Blogging, you may not be a blogger, or more specifically, used to writing to hit the parameters of an effective lead generating blog.

If you use Hubspot's blogging tool, and make all the warnings it provides go away, you'll be well on your way.

The bigger message is that your blogging, like your website, will be targeting Long Tail Keywords.
Practice makes perfect here, and there is a definite method to pumping out the blogs on a regular basis until you hit that magic number of 200 or so blogs, at which point you might see some exponential growth in viewership.

If you, like me, get used to it, you will start to keep track of blogging ideas as you wonder around during the day. They come in handy.


One tricky area of blogging is creating effective Tags.

I recommend you match up your content mapping and landing page design to your blogging entry tags.

It may seem insignificant at first, but in order for a search bar to work effectively and not return too many result sets, then this is a key item.


Mobile Website Design, while 'taken care of' by the Hubspot COS, still requires a slightly different approach, though the basics of Long Tail Keyword targeting are the same.

One of the major differences here is that your 'content' is consumed while 'on-the-go' versus at a desktop.

So you have to make it a little more bite sized, consumable on a smaller screen, and in general, 'short form'.

You still, however, have to tell a story.


Contextually Aware.

With today's consumer already accustomed to getting exactly what they want with recommendation engines, such as Amazon, one of your key tasks is to develop content that 'adjust itself' based on what you already know about your user's intent.

With the Hubspot Content Optimization System (COS), you can tailor your content based on any number of criteria, such as what channel they visited you from or what they have already consumed from your site, to name a few ways.
Successful Inbound Lead Generation Strategy
The mark of a successful Inbound Lead Generation Strategy, is, ultimately, revenue achieved.
Focused Inbound Strategy
However, to do that, your Inbound Marketing focused business website must be focused on helping your target audience, at not just every stage of the buyer's journey, but at any stage of the entire sales process. Each piece of content you develop must have a goal of generating a successful Inbound Marketing Campaign. Successful Inbound Marketing Campaigns help you increase your reach, reduce your marketing spend, achieve an overall higher marketing spend ROI and delight your customers.
Delighted Customers Are Your Best Brand Advocates
When you manage to delight your customers by being helpful every step of the way, they will naturally tell their friends and acquaintances about their experience. They can do this by leaving positive recommendations on their social media channels, posting reviews on Google My Business, or providing you with video customer testimonials.
B2B or Business-to-Business Customer Reference Visits
Within the B2B space, it is almost a given that some point, a prospective customer will ask for customer references. These can be very challenging as they typically want to conduct them independently of your presence. If you have done a good job with your delivery, and have established a strong relationship with your customers, they will often be glad to host these visits. You just have to ask.
Inbound Marketing Methodology
What distinguished an Inbound Marketing Oriented Website is that it is built for the buyer, not the seller. These websites are optimised to generate leads and are the cornerstone of the Inbound Marketing Methodology, with the purpose of meeting the customers' needs. When visitors go to your Inbound Website, they should find relevant content matching their buying process stage and find it interesting enough to engage with it.
Inbound Marketing vs. Outbound Marketing Websites
The clue to understanding the differences between inbound and outbound marketing is in the name. Inbound Marketing focused on drawing potential customers in , while outbound marketing is about outwardly pushing a business' offering.
Next Steps - Start With an Inbound Marketing Assessment
Of course, it takes more than this to develop an effective Inbound Lead Generation Machine, and the very first step is to get a FREE Inbound Marketing assessment which will help you get your website focused on executing a lead generation strategy the right way.
Thanks