BI Strategy Reporting Development Methodology Guide
Did you know SAP R/3 has more than 6000 standard reports and SAP BW standard reports?
Or that there are 6 Primary Report development tools within the standard SAP Business Suite, including SAP Business Warehouse, ABAP and several others? It can be a major effort to develop a robust, strategically aligned reporting strategy that allows you to leverage the capabilities of not just your SAP system, but all of your other reporting systems as well.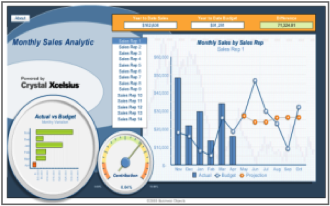 Sample of Modern Interactive Dashboard as Part of an Enterprise Wide Management Reporting Strategy
What is SAP Business Intelligence
SAP BI or as it is also known, SAP BW (Business Warehouse) are full fledged enterprise class data warehouses. SAP Business Intelligence, when implemented following a well designed SAP reporting strategy, is one of the most powerful ways for you to extra additional profit from your investment in SAP and other IT Systems.
SAP BW Consulting Reporting Strategy Development Methodology
Our proprietary SAP Business Intelligence Strategy Reporting Methodology is ideal for developing SAP management reporting solutions as well as operational reporting Dashboard Solutions. Every step in our methodology is essential to delivering the SAP reports your business needs to fully leverage SAP BW Business Intelligence in the most effective matter.
Get your copy of our methodology by completing the form.