Develop Valuable Marketing Content To Drive Lead Generation
Do your customers research your product or service before they buy from you? The answer is yes, they do, and they share that research with their friends. On the internet, your content is your business! But what is content and why is it so important? Why do you need help developing it?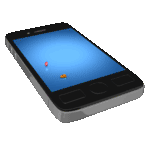 Content Comes in Many Varieties and Can Be Used on a Variety of Platforms
Content development covers a wide variety of items, including but not limited to:
E-Books
Whitepapers
Videos
Blogs
Tip Sheets
These are the most obvious ones, but it also includes E-Mails, Web-Pages, Webinars, Presentations, Speaking Engagements, and many more.
As you can see, creating useful, valuable content is one of the most labor intensive tasks of any internet Inbound Marketing effort. We have developed a number of templates and approaches that we leverage with our customers to get over the 'Content Development' hump.
In addition, our HubSpot-partnered e-book, How to Create Killer Marketing Content, will direct any marketer in the creative and strategic path to content creation with invaluable advice and tips! Click below to download our e-book and get the inspiration you need to get your content to come alive and knock 'em dead.