Workflow Supported Marketing Strategies
If you run a digital marketing and sales system based on Hubspot Growth Suite, like one of our recent enterprise clients did, you probably have a lot of deal-based workflows running and regular contact based workflows. You have all these running to help you managing leads. In the case of this client, who was in the training and education industry, when they engaged us as Hubspot Consultants, they had experienced what initially appeared to be COVID related declines in enrollments. In fact, in the month they engaged us, there was serious talk of closing the doors. A short 8 months later, they had seen a 20 times increase in revenue and were getting ready to expand internationally.
Beating Heart of Your Business May Be Sick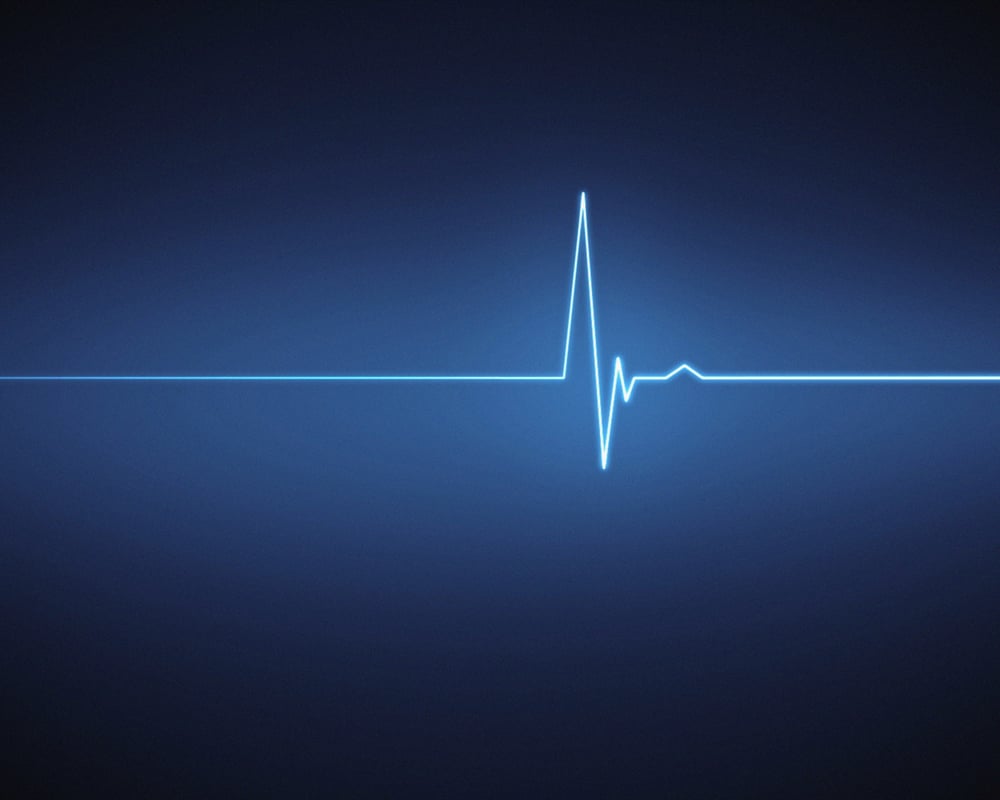 While we were initially hired to increase lead production, which we did, through a variety of lead generation methods and an increase in Google PPC Ad Spend, what we found was that the decline in sales had, in reality, started a full year before the pandemic. The rate of lead production had actually remained fairly constant! The rate of customer inquiries had actually increased. Something else was clearly going on with their marketing and sales teams .
Email Deliverability was Flashing Red!
We had also noticed that their email deliverability rate was 'in the red' according to Hubspot's recently released email health check tool. Though that is primarily an issue of concern to the marketing side of most businesses, it directly affects the number and quality of leads being delivered to sales. This means most sales teams have a vested interest in knowing this particular email statistic.
Client Did Not Have a Pure Hubspot Environment
As a Certified Hubspot Inbound Partner Agency, our preferred 'way of operating' is within a pure Hubspot environment. That means the client's website is up and running on Hubspot and the sales team is using CRM, (Customer Relationship Management) which is also a Hubspot system.
Mixed Environments Destroy Value
But this client had a highly mixed IT environment, including having its website on WordPress and its ecommerce system on Magento (an ecommerce platform). Hubspot was merely 'listening' in the background and acting as the lead management solution system. We did have landing pages and another blog on Hubspot. These landing pages were where almost all leads were being generated.
In addition, there were many other systems in use by various departments, such as the training department and finance department. All of those departments had an interest in proper management of leads as they came in and were processed by Hubspot until they were ultimately turned into graduates.
The client also had a full subscription to SEMRush, which provides a technical audit capability. We ran a full, site-wide SEO audit against all of the client's sites, which revealed approximately 7,000 issues with the WordPress side of the house. They had an outside contractor on retainer for a small number of hours to identify and fix technical SEO issues. However, the contractor did not do any content related work. The contractor could not really work many of these identified SEO issues and as consequence, most remained an issue.
We Identified and Fixed 148 Hubspot Workflow Issues
The workflows and lists that were there when we 'opened the hood' had all been developed by the client's in-house marketing team and other contractors. Our initial brief by the client did not really have much to say about the Hubspot lead management software based workflows. However, it quickly became apparent that there were issues with the lead management tools and their associated workflows, which included:
Not knowing how to use hubspot workflows
Not knowing how to test hubspot workflows
Knowing how to tell what hubspot workflows a contact is involved in
Not knowing how to read the website audit from hubspot
Not knowing how to limit the amount of workflows a user is enrolled in hubspot
Knowing How to setup hubspot lead flow account
Understanding How many workflows can you have in hubspot
In general, not having a formal lead management process
Hubspot Additional Consulting Required
We're going to need a bigger team
In fact, there were so many issues I had to bring in my brother, who is my business partner, to focus on them. He is a software engineer and can redesign Hubspot Workflows using proven software engineering principles, such as having proper naming conventions. Ultimately, he would end up identifying, developing a solution and working on 148 individual issues, which dramatically improved the client's lead management outcomes. It also dramatically improved the overall lead acquisition functionality of their entire lead generation process. Many issues with deal-based workflows and date based workflows, which hubspot handles well, if you can master them.
What is a Hubspot Lead Management Workflow and Why They're Critical?
In the context of Hubspot lead management, the workflow tool is what you use to programmatically move a contact through your marketing and sales funnel. It's a critical aspect of effective lead management system. You can think of Hubspot as a contact management system with workflow capabilities (that's actually just one of many capabilities it has).
Driven by Lists and Events
It is mostly driven by what are called lists, which come in various flavors, such as Smart List, Static or Time Based. The Workflow tool itself is, for lack of a better analogy, like having an army of virtual assistants who can do everything from updating a piece of data on a contact or deal record to moving a deal from one deal stage to another. It can also be used to populate To-Do Lists and forward email to Hubspot Sales Hub users that they have an item due or even past due.
Hubspot Workflow Plays Well With Others
The workflow tool also integrates into a huge number of third-party applications, allowing you to, for example, enroll someone who attended a webinar on a 3rd party webinar site or even within Facebook, into one of your lead nurturing sequences.
With Great Power Comes Great Responsibility
Workflows are also, if not carefully designed and handled, able to affect every single contact in your database. That's why testing is critical as it is with all lead managements systems. If you don't watch out, you may end up making lead management technology do something you don't really want to happen.
Problems Encountered and Lessons Learned.
Now that you have the general background of the client, including the fact that they operated within a highly complex mixed IT environment, had a steady rate of lead production and thought they were going to be forced to close their doors due to a lack of sales, let's talk about the problems we encountered, the business dimension it was affecting, the fixes we implemented and the lessons learned.
Overly Complex Workflow Designs

Background: As a schoolhouse, their product is created when you schedule another class. In other words, they have the same product whose only variant is the start date and finish date. Many other businesses have this same sort of process.

Cause: The client had designed a highly complex workflow that had to have a node replicated each time a new class was added to the schedule. This resulted in an ever-growing multi-tiered workflow. It was exceptionally time-consuming to interpret this design created by those that came after the designer, i.e., us.

Fix: We came up with a modular approach which reduced complexity by 90%, was maintainable and scalable.

Impact: Due to the complexity of the previous design, it was not obvious to the client that many of the leads they were generating, were, in fact, being dropped due to design flaws in the existing workflow. We were able to identify these lost souls and get them into the right lead management process flow. This also had the happy side effect to allow them to set up an account based marketing workflow as they also frequently 'pursued' enterprise accounts and needed this capability, previously untapped.


Faulty Workflow Enrollment Conditions

Background: When you are designing your workflow, you have to set up the workflow enrollment conditions. As a general rule, you can either use a list to do this or a form. There are other ways available as well. A Smart List, to which members are added automatically as they meet the conditions of the list, is a typical way to do this. You also generally have to set up a reenrollment condition, including deciding whether anyone should be able to be reenrolled in the workflow.

Cause: As we began to work the issues that were being flagged by the sales team, i.e., a deal had not moved from one deal stage to the next as expected, we usually found the issue was with the enrollment condition. Not unusually, most of the workflows in question had multiple enrollment conditions. Though the enrollment conditions selected appeared to work, they didn't actually account for all of the possible enrollment conditions they needed to take into consideration.

Fix: The typical fix here was two-pronged, first, examine the enrollment conditions as currently set up and just think about if they made sense. This simply requires profound knowledge of how a client's processes work and using professional judgement to conclude that, at least on the surface, all possible enrollment conditions have been thought of. The second part of diagnosing and fixing these issues involves taking a contact that you thought should have been enrolled and then manually rerunning them through the enrollment criteria. If you get a message (in red) that says the contact would not have enrolled, then you move to the second step of the repair process. You start, working from the bottom of the list of enrollment criteria by removing items one at a time from the criteria list and rerunning the contact until you get a green, and a message that the contact would have been enrolled in the workflow.

You do this on contacts and deals until you get it to behave as required and you no longer get issues being reported by sales. As you might imagine, this can be very time consuming.

Impact: This process had a massive financial impact on the company. Prior to this exercise, approximately $56,000,000 million in business opportunities had been lost due to leads getting lost in the system and nobody noticing. We were able to recover a significant number of these opportunities, while also improving their overall lead data quality.


Leads Could Not Be Recycled

Background: Like all sales organizations, this client's sales organization had been taught to 'qualify out' leads as quickly as possible and move them to the closed lost column and if known, tag them with a reason for being lost for future analysis. There was just one little issue with this approach – a contact who is unqualified or uninterested today and is qualified out and placed in that closed-lost column, may well become qualified in the future and represent a perfectly fine, highly qualified sales opportunity.

Cause: Unfortunately, the original designers of this client's workflows had not taken this scenario into account. Their design approach effectively made it impossible for these leads to get recycled back into the pipeline. This represented about 1,700 sales opportunities.

Fix: Of all the issues we had to come up with solutions for, this one proved to be the most difficult. It actually involved the creation of two different lists with two different purposes, and a workflow that used both of these lists to identify which leads were on which list and then making a decision to bring the contact out of the closed lost column and placing it in the proper deal stage. The the workflow made a contact profile change and would now get recycled.

Impact: Ultimately, we were able to recycle +_ 1,700 leads who were stuck in closed lost. More importantly, we provided a mechanism that automatically detected these situations and reactivated the leads and notified sales.


Bad Data Quality Driving Poor Customer Communications

Background: Because the client had not spent time ensuring that all contact records had the proper lifecycle recorded, i.e., not all customers were flagged as customers, sometimes, they would get sent emails that did not make sense.

Cause: Though the client had been on Hubspot for 5 years, they had not always been meticulous in contact database management. They also used Salesforce to actually close the deal, which then synched with Hubspot. Some of this was caused by poor sales team usage of the CRM system and some was caused by some broken processes between the finance department and the students themselves.

Additionally, the client did not have the 'transactional email' capability up and running nor the dedicated IP Hubspot provides, both of which are necessary add-ons from Hubspot. As a result, a separate, outside Hubspot, manual procedure was in place to let sales know when someone became a paying student. That process had failed in approximately 75% of the cases. This affected Cash Flow.

Fix: There was a one-time fix required to update all the records manually based on data supplied by the outsourced finance department. There were also integration issues with the Salesforce-Hubspot setup which required some tweaks. We also set up a series of 'bad contact' collector lists as part of a more dynamic data clean-up activity.

Impact: After we fixed this, no further 'rogue' emails were ever sent out.


Not All Leads Were Being Captured or Processed

Background: This client, like several enterprise clients we've worked with, had contacts that were being captured by forms that Hubspot could not 'hear'. In particular, and most shockingly, the old 'contact us' form was capturing a substantial number of contacts which were not actually being sent to Hubspot. The only hint of this happening came when a prospect would call in and ask why no one answered their contact us request. Because of this issue with lead management, demographics typically captured upstream by Hubspot were not being collected.

Cause: Many websites, especially very large ones, with thousands of pages, like this one, have been touched by many hands over long periods of time. Sometimes, those hands run rogue experiments. Then they disappear. No one is left who is aware of these experiments nor does anybody have time to go on a snipe hunt looking for them. There are often, as was the case on this one, Hubspot forms that no one bothered to set up a list for, so you quickly lose visibility of incoming leads that convert on those forms.

Fix: The fix here required diving into the WordPress backend and auditing all the forms to find out which one wasn't like the rest. Once identified, the fix was simply to swap those forms out with Hubspot forms, which can be embedded in almost any website. There are scenarios where you might not be able to get the exact functionality you want but for most scenarios, this works and eliminates the issue of lost leads. Pro-Tip: If you're running a Hubspot+Salesforce system, check your contact us form and the integration rules with Salesforce. I once found 112,000 orphaned contacts buried there that had not been passed to the sales team due to a mistake in the settings as to who was the boss.

Impact: Surprisingly, there were almost 1200 contacts found in the database that had been lost due to this issue. Bear in mind, each lead cost somewhere between $30 to $50 dollars to acquire, so this was a substantial amount of value recovered.


No Naming Conventions Lead to Effectiveness Loss

Background: When we first 'opened the hood' on this one, there was no apparent naming convention in place. This is not unusual, but it has a huge impact on your lead management outcomes as well as costing a lot of money in Hubspot Consulting time to find and fix. When properly designed, consistently implemented, and understood by all concerned, the naming convention allows you to easily navigate across all the different elements of the system. Without it, it takes a lot more time to discover what the intent was behind any particular email-List-Workflow combination you might find or want to set up.

Cause: Because you generally can't design the naming convention you're going to use for all time at the beginning of your Hubspot system setup, you end up with a lot of different emails, lists and workflows all named differently. There is also a fundamental difference between what a human needs to see versus what a computer guy might insist the name must be. There is also a general lack of recognition of the importance of this issue by the business owner. Many of our clients do not have a dedicated IT department to insist on such standards and thus, any such discussion with the non-IT members of the client's team tend to fall on deaf ears.

Fix: As you might expect, the fix to this issue is a combination of design, implementation, training, and patience (some call this change management). In this particular client's case, we designed the naming convention around the deal stages as they tended to create a deal immediately for every new contact. This isn't a universally acceptable approach, but for this type of client, it worked.

Impact: The biggest impact this had was on our ability to troubleshoot problems. Though Hubspot is slowly starting to add little pieces of functionality that tell you where something is used, they can't make it reveal what your design intent was. With the right naming convention, you can quickly figure it out.


Affecting Deals in Multiple Sales Pipelines

Background: Like many companies, this client had multiple sales pipelines designed and in use. One for ecommerce, one, of course, for sales, others for yet other product lines. This effectively means that a single contact can have deals present in one or more deal pipelines. The Gotcha: It was very easy to make changes in one deal in one deal pipeline and accidentally affect ALL of the deals one contact might have.

Cause: The core cause of this issue arises from the difference in the word 'Deal' vs 'Deals', one of which is obviously singular and the other of which is plural. The Deals one is the culprit here. When you design a workflow to make a change to Deals, it affects ALL Deals across ALL pipelines. That's like stepping on an Anti-Tank mine and hearing the click.

Fix: The fix would appear to be simple, just use the right version of Deal, given the context. But it is never quite so simple. You actually have to design your workflow to target the specific deal pipeline and deal stage within that specific deal pipeline as well as to use to the correct version of this word.

Impact: Generally speaking, when you are trying to make a deal stage changer automation workflow, knowing the difference between these two versions of the word Deal is all that is required. We were able to use this successfully to make the system do much more of the work than before while also increasing the sales team productivity.


Workflow Errors Being Reported by Hubspot Not Being Addressed

Background: A relatively recent product update of Hubspot is a Workflow error reporting capability. When we began work with this particular client, we found that out of approximately 500 existing workflows (their limit until they upgraded to Hubspot enterprise), 128 were throwing errors as reported by Hubspot. No one had been working these and many of the errors were related to issues we have addressed in the previous parts of this list. However, many reported errors required extensive troubleshooting, some of which was assisted by the workflow tool. For example, a typical error might be, contact failed to enroll in workflow.

Cause: The number of errors reported can be both large in terms of raw numbers of errors as well as very diverse in specific causes of errors. However, they do tend fall into a narrow range of categories, such as failure to enroll in the workflow, or being part of an exclusion list.

Fix: To fix these, you have to take a multi-pronged approach, starting with enrollment criteria and exit criteria, which has been the case since Hubspot workflows were first rolled out to production. In this particular client's case, we did not find a single workflow that had an exit criteria or Goal. This is usually an indicator that the person who built it was not fully trained on how to do it. What is a goal? It can be many things, but if I had to generalize it would be that the contact has moved to a different state. Perhaps a date has been changed on a single contact profile or an email has been opened. But without it, a contact is going to keep getting rerun, most likely not what you intended.

You also need to make sure your contact suppression list is being maintained and that it is used in your workflow design. There are a large number of other criteria you need to consider when you're setting up your entry and exit criteria.

The workflow error reporting tool also provides you the ability to drill-down into errors to perform further diagnostics, which is very handy, if time consuming. What we generally look for, once we get the obvious causes of errors worked, are the anomalies, which can be numerous in nature. Be aware that as the system is somewhat new, and Hubspot support will confirm this, that many error messages are slightly misleading and need to be reworded to properly reflect the reality of the error. When working these errors, you should keep in mind that a fix, once implemented, won't cause the error to fall of the list. You'll have to wait 7 full days for that happen.

Impact: Though we were never able to get the system down to zero reported errors, we usually got it to around 3 remaining reported errors. These were almost always of the type Hubspot would say were due to poor reporting verbiage on their part and were reported to the development team. Fixing errors proved crucial to improving the lead-to-sales conversion rate as they stopped losing leads in the system.



Contextual Marketing Needs Working Lists and Workflows to Work Properly

Background: One of the more powerful Inbound Marketing capabilities provided by Hubspot is the concept of Contextual Marketing. Briefly stated, it is the ability of the system to present different information to a user based on what the user has already done in the past on the system. Thus, the presentation is contextually aware. Though you can use this capability in a variety of ways and locations, even on Wordpress sites (limited functionality), the two most common ways are to modify an email or a block on a webpage. We did not find any use of this capability when we started this project. This leads directly to lower conversion rates.

Cause: Because HubSpot's contextual marketing capability is driven by a contact's past activities, it can be very, very complicated to implement. It can be even harder to prove you've done it right with measurement, but it is doable. Mechanically, it is very simple to use. But conceptually, you must do a lot of brain work to come up with good uses of it.

One of the scenarios we were able to implement on this project was to change an email's content, including the signature, based on who the contact's assigned owner was.

The challenge was that the list and associated workflows that assigned contact owners were not working as expected, nor had anyone noticed the issue in the past. It was relatively simple to diagnose and fix, once you realized the problem existed.

Fix: Because email deliverability was already low and we knew that, at least in part, both deliverability and open rates, a key metric, were affected by how relevant an email was to the receiver, we viewed this as a 'must fix' item.

In order to make this work, we used smart content to change virtually everything in the email, including the From Person, From Email Address, Subject Line, Preview, body text and signature (so that it was based on the contact's owner).

Of course, many people will be familiar with ecommerce type emails that send out customized individualized content based on recommender systems, such as those you receive from Amazon. This capability exists with Hubspot for ecommerce scenarios as well, but as this type of scenario falls into what Google now calls Offline Conversion Tracking or OCT, you need to customize the email on a far more granular scale.

Impact: In 100% of the cases where we implemented contextual email marketing, we doubled the deliverability and open rates, often times, we achieved much more than that. That has a direct impact on email deliverability rates for your system, even for those emails you have not converted to contextually aware emails.


Use Teams in Workflows Whenever and Wherever Possible

Background: One of the issues we saw with this client, which we have seen in many other clients, is using a specific name instead of member of a team in a workflow. Yes, there are businesses where this can make sense, either because there is only one salesperson or the sales process is very simple.

However, when you use an individual name in a workflow and you have hundreds of workflows and no real naming convention to follow, you can spend a lot of time tracking down that name when you need to swap it out. Which is exactly what we found in this situation. They were operating with only one salesperson when we started. But as soon as that person left, and they staffed up with two new people, all of the individual named person workflows were now broken and you were not necessarily aware of it. One of the critical workflows that was now broken was the CRM software lead rotator, which ensures leads get to the right sales reps. Leads were being rotated to a salesperson who was no longer there resulting in orphaned and frozen leads lost in the system and with no visibility to management of the issue

Cause: The proximate cause was the failure to use the ability to set up teams in the system and assign individuals to that team. You can have a team composed of just one name, which would have prevented the issue.

Fix: We first set up what they called an admissions team and reassigned the members of the sales team to this team. Then we changed almost all of the workflows where the CRM lead rotator functionality was being used to use the team versus having an individual workflow per salesperson. This approach was scalable and unbreakable.

Impact: After this was implemented, no further leads got lost in the vacuum of space, which is where they appeared to have been going previously. It also drastically reduced the maintenance time required when new sales team members rotated in or out. Just add them to the team's workflow and nothing else would need to be touched. There were still a couple of workflows where individual names made sense, but we set up a notification email that now pointed the way to where to look at.


Workflow Tool Doesn't Have Enterprise Class Testing Capabilities

Background: Coming out of the enterprise software space, specifically SAP ERP, where I've been the SAP Project Manager on many projects, I have certain expectations of an IT system. One of those is the ability to design and perform extensive testing, at all of the various levels of testing one typically runs. For the smaller Hubspot implementations, this is neither necessary nor financially viable. However, as they now are extensively present in the enterprise software space, you need much more robust end-to-end testing, which is also repeatable. Because this does not exist at a system level, the developer is the testing system, responsible for both dreaming up tests and running them. For the most part, this is ok. But, sometimes, you end up with unexpected system behavior because one workflow is making changes that then trigger other lists and workflows to run.

Cause: When these issues arise, such as emails going out you didn't expect, it is generally because something was missed in testing. However, there are no tools available inside Hubspot that allow you to run a simulated contact all the way through a workflow and see all the interrelated actions that kick-off. Therefore, you need expertise like ours to think through all possible scenarios and test them out.

Fix: Again, the fix here is multi-pronged. The first was to design and implement a wall-to-wall naming convention, which allowed easier troubleshooting. The second was to ensure both the enrollment, reenrollment and exit criteria were both thoroughly set and exhaustively tested for each and every workflow. Finally, though it is not really built into the system, we took an approach of putting delay timers in each step of a cloned workflow, sometimes increasing a timer from 5 minutes to 24 hours, then deleting every step below that point to let contacts process through a step, so we could examine the contacts to ensure the ones we thought would come through did come through and no others slipped through the net. When we encountered issues, the fixes were generally simple to implement and repetitive in nature.

Impact: Though it took a while, we eventually reached a point where no further problems were being reported by the sales team. That meant we now were getting all of the very expensive leads all the way through the system and getting an accurate sales conversion rate. This was absolutely critical to informing the next step in the lead production strategy which included a heavy dose of paid promotion using PPC ads on Google.


Supercharge Google PPC Using Ads Add-on, Lists and Workflow

Background: One of the services we offer is Google PPC Ads Management, and on this client, we were initially asked to ensure the analytics was set-up correctly. It wasn't and we soon had it configured and optimized.

The client eventually also engaged us to run their Google PPC. Fortunately, they had the Hubspot Ads Add-on, unfortunately, they had not really been using it much, as the previous Google Ads management people had little idea of its capability. They weren't using it to feed Google's AI/ML algorithm nor to measure actual ROI.

Cause: The Hubspot Ads Add-on requires deep expertise in how both Google (all of the different properties, not just the ads part) and Hubspot work, specifically, it requires you to understand what Inbound Marketing is and how to do a hubspot ad manager setup correctly.

Generally, when I take on new clients, I set up a Sales and Marketing Funnel then promote it. Generally speaking, it will take a while to get organic traffic and conversions to it. In the meantime, you need data to fertilize the Google machine and the meter is running. But in the case of this client, they had a fairly straight forward ish funnel, if leaky.

Fix: There are many 'keys' to getting Google PPC to reach profitability. When you're dealing with sales that occur offline, as previously explained, you need to tell Google about every sale as soon as possible by uploading that event using what Google calls a GCLID (a long string of characters that Google uses for data privacy purposes and because they needed to add more acronyms to the mix). You do that in Hubspot using events.



Ad Management Using Hubspot



Once we set those up, we were able to automatically tell Google Ads about every sales event as they happened using Hubspot ad management. Google, in-turn, was able to use this information to greatly improve our targeting and ultimately improve our overall sales conversions due to overall higher quality leads being generated.

You can also use this same tool for Facebook and LinkedIn advertising, which we did and do. Though setting up your Facebook pixel is fairly straight forward, setting up LinkedIn is a bit more complicated, as you need to also set up your LinkedIn insight tag and set up conversion actions.

Sticking with the Google PPC aspects of this tool, one of the most powerful use cases is setting Hubspot audiences using lists to use within your Google PPC audience targeting. You need to do this so that 1. Google can retarget those specific leads to bring them back and 2. So it can create similar audiences to target for you.

One of the major fixes we implemented within this client and which we highly recommend for all Hubspot clients is to use marketing campaigns. This allows you to associate paid ads to specific campaigns. Why should you care about associating campaigns with paid ads? Obviously, digital marketers like to measure everything and by making this association (which you can't do from the Google PPC tool), you can determine how much any particular ads campaign has yielded in terms of ROI and actual revenue. Because Hubspot campaigns also allow you to attribute revenue to campaigns using various attribution models, you now have a much more powerful, yet much simpler tool to use to figure out if your ads campaigns are work.

Impact: Ultimately, as we reached positive ROI with our Google PPC campaigns and were able to prove it reliably,

a key outcome

, the client felt comfortable scaling their Google ad spend. We could reliably predict the revenue we were going to get from every channel and ad dollar spent.


Sales Pipeline Tool Needed a Better Dashboard


Background: Though the Hubspot sales pipeline tool provides very good visibility into all of the deals and if provided, deal value in each stage of the pipeline, it doesn't actually tell you much about how many deals are stuck somewhere in the pipeline.

Cause: This is due to being primarily designed to make life easier for the individual salesperson, at the expense of the sales management team.

Fix: We built a deal stage dashboard driven by lists. With it, you could now see how many students were in each stage of the sales funnel, by class and class date.

Outcome: What the dashboard did was shine a light on students who had gotten lost in the process, sometimes, years ago. This visual approach now provided the visibility and data required to not just do a data clean-up, but as well, to re-initiate contact with these lost deals, some of which were several years old. Many of them came back to life and turned into booked revenue.
Are You Fully Leveraging Hubspot's Lead Management Functionality and Capabilities?
Workflows and Lists are Key
I hope you found some useful tidbits of information in this now very long blog. What you should take away from it is that in order to fully leverage Hubspot, you need to have a handle on your workflows and lists in order to truly have a functioning lead management system.
This is true whether you're on Hubspot 100% or operating in a mixed environment. Given that leads can cost as much as $200 dollars to acquire, misplacing even one of them is an unacceptable business risk. That why you need a well thought out, highly structured lead management strategy that is supported by a robust lead management platform.
If you would like us to help you with your lead management system, just click the button and complete the Inbound Marketing Services request.