To have an inbound marketing strategy that skyrockets conversions and sales, you must do more than draw consumers to your site using SEO. Savvy B2B marketers and B2C marketers know that you need to build and maintain a continuous relationship with the right-fit customers who engage with your brand.
What makes the inbound marketing strategy: attract, convert, close, delight so effective? Learn more about this superior customer-first philosophy.
What Does Inbound Marketing Mean?
At its core, Inbound Marketing means getting your ideal customers to come to you. It is the opposite of outbound marketing, which is about interrupting people who probably weren't looking for your solution. Your sales team will love the highly qualified 'hot' leads that Inbound Marketing delivers. When you have your own Inbound Marketing Funnel, it will greatly improve your sales process. But just what is an Inbound Funnel?
Inbound Marketing Meaning - Diving Deeper
Inbound marketing is a customer-centric approach to marketing that focuses on building relationships with potential customers and nurturing those relationships to convert them into loyal customers. The inbound marketing methodology consists of four stages: attract, convert, close, and delight. Each of these have defined Inbound Marketing Steps. At the attract stage, businesses create valuable content to attract an audience and increase brand awareness, which helps to generate qualified leads. Once an audience is established, the goal is to grow and convert those visitors into leads through calls to action and gated content. The final stage of the inbound marketing methodology is the close stage, which focuses on promoting and generating sales, while the delight stage is all about nurturing the existing relationship to drive brand loyalty. Using Customer Relationship Management systems, companies can practice putting the customer first by offering helpful solutions to their problems.
Actionable inbound marketing strategies include providing solutions to their problems and pain points that go beyond the products and services you offer.
An inbound strategy is an inbound marketing philosophy that keeps the customer first in mind. This holds true whether you're looking at an B2B inbound marketing strategy or a B2C inbound marketing strategy or both. It also helps boost the measured performance of B2B outbound marketing strategies.
Instead of a linear "buyer's journey," an inbound marketing strategy focuses on a continuous process. The overarching parts of this process are:


Attract
Convert
Close
and Delight.
Through this process, best-in-class content marketers constantly improve their content marketing performance by offering helpful solutions through services and by maintaining a customer centric content marketing perspective, you can build lasting relationships that encourage genuine dedication and loyalty to your brand.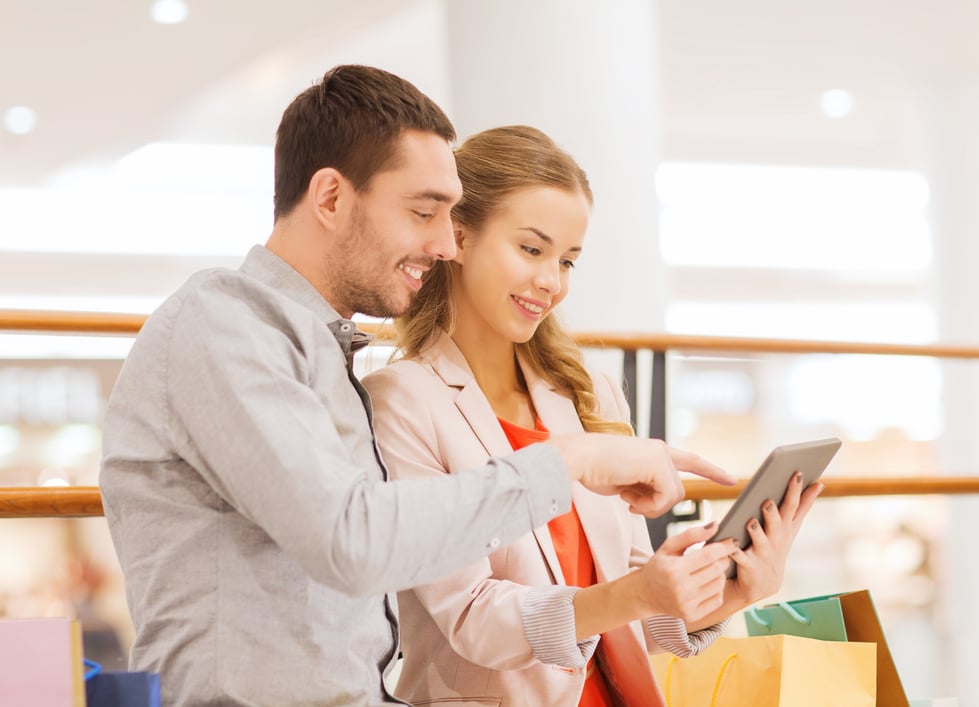 Attract: Optimize Your Valuable Content to Attract an Audience

Convert: Intrigue and Encourage Your Visitors into Becoming Leads

Close: Use Knowledge of Your Leads to Promote and Generate a Sale

Delight: Nurture the Existing Relationship and Drive Brand Loyalty
The process of inbound marketing can be broken down into four different phases: attract, convert, close, and delight. This strategy is an ongoing process. Once a customer completes the cycle, you can focus on their changing interests and how they engage with your brand to keep developing products and services that meet their needs that keep delighting customers.
Attract: Optimize Your Content Offers to Attract an Audience
Increase Brand Awareness
The attract stage, the first phase of inbound marketing, starts with finding people that are unfamiliar with your brand, products, and services. This phase is solely about achieving an increase in brand awareness and reaching "strangers" who may resonate with your brand's message and goals. It's the stage where you build momentum and peak interest through blogs, relevant content and paid search ads. It's the first step to building relationships with potential buyers. It is, as well, where you use Inbound Marketing Content SEO keyword research to target the right target audience through the utilization of well-researched keywords for search engine optimization benefits.
Providing Relevant Content is How the Inbound Marketing Methodology Works
Creating valuable content is one of the key Inbound Marketing Tactics and one of the key Inbound Marketing Best Practices which can benefit you through the attract stage of the inbound methodology, as it shows potential customers who have a problem that you have a potential solution. It's usually how a potential customer enters your sales funnel.
Not Traditional Marketing
Your sales teams love the fact that their pipeline is full and that their customers have already been educated about your offer. Search engines love your content as well as it does a great job of meeting their searcher's intent. That's also why your inbound marketing efforts have been richly rewarded with high volumes of organic traffic.
Example: Emily needs solutions to organize her closet. Your business specializes in customizable organization systems for residential homes and as part of your inbound marketing plan, developed following the Hubspot project management approach, you've developed highly useful content to support Emily in her search. In her search, she found helpful content on a blog of yours that is a how-to guide on "10 Ways to Make the Most Out of Your Closet Space".
Search Engine Results
She found this using the Google search engine where, due to your content creation efforts which were completely focused on your buyer persona, you appeared as an organic search traffic result on the search engine results page. She finds this article very helpful and looks through other blogs on your site, and eventually subscribes as a reader. Even though Emily hasn't yet made a purchase, you now have another person who regularly engages with your brand.
Convert: Intrigue and Encourage Your Visitors into Becoming Leads
Once you've gained an audience, whether it's blog readers or social media followers, it's time to focus on the conversion process. The process to convert these visitors into leads can be tricky, so it's key to remain authentic and continue to offer value. Conversion can be done through elements such as CTAs or calls to action, landing pages, and input forms.
An excellent method to convert visitors into leads is by offering high-quality, gated content. Gated content is valuable free content that is given once a visitor submits their information (usually name and email) and joins your community or emailing list. Ebooks, case studies, and resource libraries are types of content that can be offered to entice visitors to convert.
Example: Emily has now read a few of your blogs on home organizational methods, and the advice is useful. She feels your business is a reliable resource for this topic and has even tweeted an article of yours. While reading your latest entries, Emily comes across a CTA that directs her to sign up for your email list to gain a free eBook called "101 Ways to an Organized Home". Since Emily sees you as a trustworthy authority on the subject, she excitedly signs up to receive the free eBook and your weekly newsletter.
Close: Use Knowledge of Your Leads to Promote and Generate a Sale
The third stage of inbound marketing, the Closing stage, is where leads become customers. They have reached a point where they trust you as an authority within your niche and feel your product or service is the best to solve their problem. A great way to encourage the buying process and convert leads into customers is through email marketing.
Email marketing is useful because it can be segmented to reach people that are in the different stages within the inbound marketing process. For people that have gone through the convert stage, you can direct emails to them that promote current sales and product information. This offer could encourage them to take the leap and make a purchase.
Example: Emily followed the advice on your blog articles, and her closet is now much more organized. But she feels there is still room for improvement. Emily has been looking at your customizable closet organization systems but isn't sure if it's a good time to commit to the purchase. She then receives an email stating that all organizational systems are 20% for one day only. Because she doesn't want to miss out on this great deal, and she really wants to improve the organization of her closet, she makes the purchase.
Delight: Nurture the Existing Relationship and Drive Brand Loyalty
Even after your lead has become a customer and completed a purchase, your job isn't over. You want to delight your customers, and further develop their loyalty to your brand. This practice can lead them to recommend your products and services to their friends and family, which can generate more leads.
The best way to delight your customers is to show them that you care about them and their experience with your brand. Surveys and a responsive presence on social media platforms allow for smooth and seamless communication, so your customer is supported even after their purchase. This ensures that the product or service best serves them and continues to solve their problems.
Example: Emily receives her customized closet organization system in the mail. She's pleased with the brief shipping but struggles with the installation. For answers, she turns to social media. Your company answers her within the hour, offering her tips and guidance for installing her product. She's happy with the response and successfully installs the closet organizational system. When she's done, she shares pictures of her organized closed on Instagram, tagging your products website, and the image gets 1000+ views.
Our Customers Often Ask Us "Contextual Marketing is Used in Which Stage of the Inbound Methodology"?
When it comes to using a marketing automation platform like Hubspot, attract, convert, close, and delight are all inbound marketing stages in which you can use contextual marketing. But what is contextual marketing is the first question we usually get asked.
All Inbound Marketing Channels Provide Contextual Signals
When you have an enterprise class inbound marketing platform in use as part of your inbound marketing program, you have the opportunity to use contextual marketing in all of the inbound marketing phases as part of your inbound marketing process. What contextual marketing means is that you are able to programmatically change the inbound marketing content a user sees on-screen based on something you know about the user or some behavior they have exhibited in the past. For example, knowing the difference between existing customers and prospects in a B2B Inbound Marketing Funnel is key to delivering the right message.
At its most basic level, you may change a generic page header from 'Hello there' to "Hello Bill" to personalize the content a little bit. But with Hubspot's 'Smart Content' capability, which is available in a variety of different hubspot standard modules, you can go far beyond this simple personalization.
For instance, you can combine where someone is in your Inbound Marketing Stages and the associated lifecycle with the contextual marketing 'Smart Content' capability to display completely different content within a rich text module. This same information can be fed to your sales teams so they have much more actionable customer insight when they pick up that phone.
Use Contextual Marketing to Display Special Pricing To Nail an Inbound Close
One common use case we help our Hubspot+Shopify customers set up is abandoned shopping cart emails that present special pricing based on contextually relevant user behavior. You can easily segment your customers using RFM or Recency, Frequency, and Monetary Value analysis to not just send out tailored abandoned shopping cart emails. You can use contextual marketing to present the right lead nurturing emails to attract and close the deal.
Why Attract, Convert, Close, and Delight: The Superior Inbound Marketing Strategy
This inbound marketing strategy is superior because of its focus on providing value to the customer through each stage of the process. The customer/business relationship is nurtured and creates long-lasting loyalty. This method helps to generate more leads and develops a presence of authority within your product niche.
Looking to assess your current inbound marketing strategy? Try out our free
today.
People Who Read This Also Read:
Please Leave Us a Comment!
We hope you found this guide to the inbound marketing strategy helpful! As expert bloggers, we know the value of feedback and would love to hear your thoughts. Did you find the example scenarios relatable? Was the explanation of contextual marketing clear? We believe that comments not only help us improve our content but also create an engaging community of readers who can learn from each other's experiences. So, if you have any questions, insights, or suggestions, please leave a comment below. We would also love to know what other topics related to inbound marketing you would like us to cover in future blogs. Thank you for reading, and we look forward to hearing from you!