I have been a customer of a particular cable and Internet provider for many years and through my many stages of living and economic situations. Despite my thoughts on the monopolization and pricing of the cable and Internet providers in my area, I have been able to tailor my monthly bill to my ever-changing needs.
When using market segmentation analysis and strategies, a business can reap major benefits when using the proper assessment tools.
Luckily, I was able to downgrade from Ms. Premium Cable Queen to Ms. Basic TV and still stick with the same company. This proves how important it is for a business to be able to cater to a customer's various needs, because one size doesn't fit all and through quick internet searches, they quickly become subject matter experts on your offering.
In short, like you, they can evaluate market offerings quickly, and you want your marketing efforts to be the winner.
To be able to find what "sizes" fits a business's target, a marketing segmentation strategy needs to be implemented and it may not be as easy as it seems. Defining market segments is a mixture of art and science. But from personal experience, I can tell you that while it would be nice to have marketing segments defined before you start to segment users, even with the best marketing segmentation tools, it is still very difficult to do.
What is Market Segmentation?
Market segmentation is a marketing technique for identifying common characteristics of either people or companies. A market segment can be fairly broad, but the more narrowly you can define it, the more likely you are to get to a customer segment of one.
Market Segmentation Consultants

Market segmentation researchers can use a variety of tools, such as focus groups, field observations of actual consumer behavior, statistical analysis and other sampling methods to arrive at fully defined market segments. These segments then become the inputs into developing your buyer persona's and ultimately your target audience.
You May Find Multiple Market Segments for Your Product or Service
One of the many benefits of market segmentation is that you may find that a product or service may seem at first to fit one type of target market but can easily fit into another market if the proper research is conducted and advertised. There are many segmentation variables you can explore to find your perfect audience.
Marketing to a consumer's specific needs and wants is not only highly effective but also promotes your marketing edge that is needed for differentiation for other products and services.
The Basic Types of Market Segmentation Include the Following: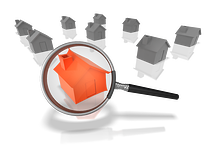 5 Levels of Market Segmentation
Geographic Segmentation – This can be as general as a country or as specific as a particular neighborhood.


Demographic Segmentation – This type of information includes age, ethnicity, gender, occupation, marriage status, life stage, educational level, etc. It can also include broad classifications, such Baby Boomers, Millennial, Gen X, Gen Y


Behavioral Segmentation – This includes buying patterns, attitudes and knowledge towards products, brands, and services. Broadly speaking, it includes information about personality traits.


Psychographic Segmentation – Honing in on more psychological aspect, this segmentation includes lifestyle, values, social class, buying power and personality patterns.


Firmographic Segmentation - Company information, including company size, either where a customer works or common characteristics about companies themselves that reveal something about the customer.
Highly Granular Market Segment Development
How to Conduct Market Segmentation
Each of the above represents a basic market segment, and each can be used to target to specific customer segments separately. It is when you combine them that you get a marketing segment that is useful in Google Paid Ad Campaigns.
You Can Use These Audiences With Google PPC Campaigns
What is a Market Segment in Google Analytics?
How Do You Use Them?
One of the most powerful uses of these types of audience segments is by creating audiences within Google Analytics and importing them into Google Adwords, then creating Look-Alike Audiences (Google calls these "similar audiences") based on these imported audiences. We often also combine market segmentation questionnaires with this information to generate even more focused audiences for our Google PPC clients. This is how to evaluate market segments for fit - do they convert better, meaning do they have a conversion rate. This is one of the market segmentation strategies for success followed by our Paid Media team.
Social Media Allows You To Achieve Next Level Market Segmentation
Now that social media has become a mainstay in the marketing world, businesses have been able to adapt their marketing segmentation research and analysis in new ways.
A good example is how Facebook is now incorporating market segmentation advertising to target specific users.
Facebook users can now see advertisements popping through their newsfeeds and it is certainly not random. Based on Facebook pages that are liked and profile information, foodies will get advertisements to install restaurant finder applications and mothers will get suggestions to like a baby clothing store page for updates.
Fortunately, many businesses have been able to take advantage of social media to formulate their market segmentation, but of course, there are other ways a business can develop their market segmentation strategy. Here are five ways that any business can assess their market segmentation:


Turn to who you are up against - Conducting an analysis of competitors can shed some light on what works and what doesn't in comparison to one's own business.


Get some insight internally – Formulating an internal company analysis will reveal patterns in profit and marketing campaign measurement, which will help guide a business to re-define, expand or simplify their target markets.


Use the information that's already out there – Using public forums such as the U.S. Census Bureau can provide a business with a wealth of information needed for such information as income levels and the number of children in a household.


Do it your own way – A business conducting their own market research can provide unique and personalized information not available to many other businesses. This type of research can be done through an online questionnaire site, social networking platforms, or by giving people a survey in person at a special event or distinct location.


Dream up your perfect customers – Creating ideal client profiles is an effective way to brainstorm a business's market segmentation process. This exercise encourages a business to define and specify who their product is really targeting, and to make it into a reality.
When using market segmentation analysis and strategies, a business can reap major benefits. With proper segmentation, products and services can be successfully designed or re-designed to meet the consumer's needs, effective campaigns can be executed, and market strategies can be enhanced.
Executing a successful marketing segmentation analysis for a business is not always easy due to all the numerous criteria that might fall into various segments but using our four easy assessment suggestions can guide you in the right direction.
How Do You Make Use Of This Within Hubspot?
If you've went through all the trouble and effort to develop a complete picture of your target market segments and have developed an Ideal Buyer Persona and Ideal Customer Profile, how do you make you use it?
Tag Every Contact as a Specific Buyer Persona
One of the main benefits of having your marketing, sales and service operations hosted on the Hubspot Growth Suite is being able to tag contacts with buyer persona information. A key success factor to successful Inbound Marketing and Sales is to develop highly targeted buyer personas. These are fictional representations of your customers and can be set up in Hubspot.
Once this is done, and you have your content plan developed and aligned with your buyers journey, you have the ability to tag every contact so that it now has 'buyer persona' appended to the contact record. You can then use this information to send the customer down a path you dynamically customize based on what you know about the contact and the buyer persona they belong to. You can go much further with process, even appending additional information to the record from 3rd party data sources to further enrich the contact record.
Combine Buyer Persona with Past Purchase History
By combining buyer persona with past purchase history, you can create 'offers' on demand to drive cross-sells and up-sells. For instance, let's say you sell and maintain HVAC equipment to homeowners. By knowing what you sold to them, when, you can use custom objects to remind them of upcoming service requirements, and generate dynamic discount codes for related product and services.
All of this can be delivered by field service technicians using iPads in the fields, which are running Hubspot in the background.
Added Bonus - Get a Video Customer Review
One of the added benefits to your marketing strategy to having all of this customer segmentation information, and making use of it in a real world scenario as defined above, is that, with the right software, of which there are many such solutions, your field service technicians can ask for receive a video customer testimonial right there on the spot.
This too, can be appended via integration and workflows to the contact record.
Monitor Video View Events
By dynamically adding the video to a Customer Driven Video Testimonial Page on Hubspot, you can also use the new testimonials to trigger an event which sends a targeted email to any leads who have viewed video testimonials in the past but who have not bought. Not a bad time to offer either an incentive or a phone consultation, or even free field service visit. Those this is an advanced use case scenario, our team has pulled it off before, at scale, with great success. We did it all on the Hubspot growth suite platform.
How Successful Was It?
It worked exceptionally well. In fact, it worked so well that a HVAC labor shortage was reported in this major windy city🔥
Buyer Persona Development Kit
In order to help you develop your market segmentation strategy, you need to develop your ideal buyer persona. That's why we offer the Buyer's Persona Kit, which you can get by clicking the button.
Fortunately, there are many other ways a business can execute their marketing plans and since it is music festival season, take a look at our blog about 4 Marketing Methodology Examples Influenced By Music Festivals.
Until Next Time…