SEM BPS Value Case Creation
Sometimes, you are under the gun to prove the new business planning system will pay for itself. In fact, if you're a SAP BPS or SAP BPC consultant, or project manager on a SEM BPS project or SAP BOBJ project, it is almost assured that you will need to 'make your case'.
SEM BPS Value Case Template To The Rescue
Fortunately, help is available. You don't need to develop such a case from scratch, Value Engineers (us) have already developed the framework.
Spreadsheet Model of Likely Benefit Areas
We've put together a handy spreadsheet model of the most likely benefit areas and shown some of the assumptions you can make as far as improvement possibilities and probabilities. The areas you are most likely to affect in the Retail Industry, which, globally represents more than 12 trillion in annual sales (and that was a long time ago), is our focus, but the model is applicable, with slight modification in nearly every industry: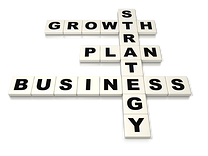 Improved performance monitoring efficiency

Affecting

Company Revenue
Operating Margins



Improved revenue from tying initiatives to strategy

Budgeting & Forecasting costs (as % of revenue)
Gap in productivity that can be improved by outlooksoft



Improved Forecasting Accuracy
Improved Business and Operations Analysis & Reporting Productivity

G/L and financial closing costs (as % of revenue)
Gap in productivity that can be improved by outlooksoft



Business Consolidation



Improved Business and Operations Analysis & reporting Productivity

Affecting

Business operations reporting & analysis (as % of revenue)
Gap in productivity that can be improved by outlooksoft



Improved financial closing productivity

G/L and financial closing costs (as % of revenue)
Gap in productivity that can be improved by outlooksoft



Reduced IT costs to support planning & consolidation

Headcount cost of IT support to Finance planning & consolidation ($M)
Gap in productivity that can be improved by outlooksoft



Increased profitability from improved insights into costs

Affecting

TTM revenue ($M)
Operating margin
Expected margin improvement



Improved productivity in Profitability analysis

Affecting

Costs associated with Profitability / segment analysis (as % of revenue)
Total costs for profitability/segment analysis ($M)
Gap in productivity that can be improved
Strategy Development and Management Requires Work
Within the realm of Strategy Management, you won't get these benefits without considerable thought and effort being put into the actual business strategy of your company. In short, the SAP BusinessObjects or SAP SEM Business Planning & Simulation solution provide strong technical solutions to what is at its base, a management exercise.
SAP for Retail Industry
The retail industry value chain is complex. For this reason, we recommend the implementation team consist of a mixture of SAP SEM BPS or SAP BOBJ BPC consultants and business consultants (sometimes they come bundled in one person, sometimes not). Of course, you will need an expert SAP BW modeling guru to ensure the datawarehouse is configured correctly. Our SAP BPS consulting practice has deep expertise across both the Retail Industry landscape and SAP for Retail Industry tools and techniques.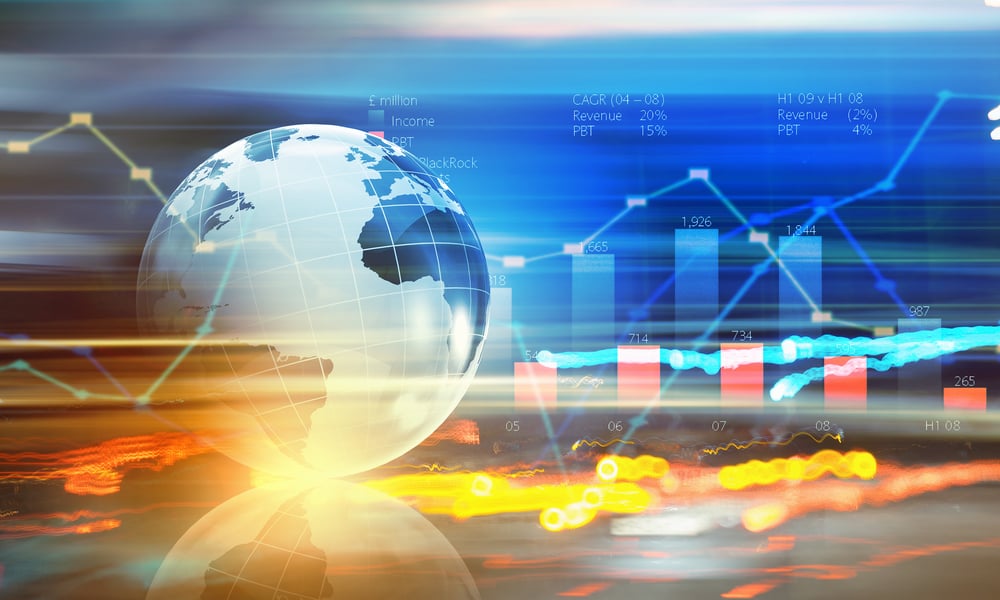 If your company consist of business entities that use multiple currencies, then you will need to have, in addition to the BW and BPS consultants, a Financial Consultant to ensure that you not only have your currency translations set up technically correct in both the SAP BW and BPS (or BPC) systems, but that the company has a clearly defined currency translation strategy.
Do not take this part of the project lightly, as this is one of the more complex areas you will encounter, especially when you go beyond 3 currencies.
Achieving Competitive Advantage
One of the aspects of creating a successful value case, especially when your business attempting a complex digital transformation project, which is what using SAP BPS really is, whether it provides you with a business model that has a competitive advantage in the marketplace.
Differentiated Value Proposition
The ability of the SAP solution to run simulations and come up with a stronger, highly differentiated value proposition is a key capability. Practicing proactive experimentation, using customer behavior analytics, customer participation facilitation, and promoting digital offering adoption, all allow leading retailers to offer to the market winning offers.
Responsive Supply Chain
One of the great competitive differentiators of the SAP Business Technology Platform, is its supply chain management capability. Retailers live and die by their supply chains. Nothing more frustrating to a consumer to not find what they want, when they want, at a price they were willing to pay, because your supply chain failed to deliver it. The ability to sense and respond to demand and supply signals all along the value chain, is a critical success factor (CSF) for building a viable Retail Industry Value Case.
Extending into the Manufacturing Industry Value Chain
While retailers traditionally have been at pains to keep a arms-length relationship with their suppliers, including manufacturers who supply them directly, integrated supply chains change the nature and dynamic of these relationships. There are approximately 5 million industrial sites in Europe alone, while the average big box retailer stocks about 37,000 SKUs. This leads to extremely complex supply chains. It also leads to complex business processes that must be executed flawlessly, daily.
Customer Expectations Rising
Retailers must remain cognizant of the fact that consumers have ever increasing expectations of all the products and services they consume. A simple example is replacing a bathtub with a shower stall. Previously, a consumer would largely coordinate this fairly complex set of discrete tasks that go into replacing the bathtub. Today, (this author's experience, and I did this based on recommendations from others who had gone before me), consumers prefer to go to a retailer and to sit down with an in-store shower stall installer. The expectation is for them to provide a single click solution for the entire process. They also have to meet performance expectations of the big box retailer as well. The consumer gets the project done, with a warranty, in a defined amount of time, at fixed price. This is a classic risk reversal business case. It happens to be a process you can handle entirely within the SAP IS-Retail Solution.
Leveraging Industry 4.0
The rapid development and adoption of Internet and digital technologies dramatically changed business processes, leading to a disruptive digital transformation of the whole industry value chain. This is an on-going process of improving the maturity model of the various technologies that collectively comprise Industry 4.0. For a retailer, it means using digital technologies to perform real time data collection across the supply chain, as well among their chains of stores.
Test Out New Business Models
With new information technology capabilities being rapidly introduced into the marketplace, retailers also have the opportunity to develop and test new business models. For example, remote work widely adopted during the COVID 19 lockdown, demonstrated that many business processes could be done remotely. That also means they can be performed in a different geographical location.
Advanced Information Systems
In order to fully meet rising customer expectations, while testing out new business models and value cases, advanced information systems are needed, that can be rapidly reconfigured as you receive new data from the market. While we have talked about using SAP Strategic Enterprise Management (SEM) to build out a Retail Industry Value Case, it is wise to keep in mind that a modern retailer has many, many systems, all of which must be integrated within the Retail Information Technology Landscape.
Flexible Manufacturing Systems
Not all retailers are giant Big-Box style retailers. Many are tiny, able to produce highly customized products on-demand, using technologies such as 3D manufacturing or additive manufacturing. While some are still way too small to require massive investments in an SAP IS Retail System, many are already scaling rapidly and quickly find they need to master both the manufacturing process and the sales and marketing process, particular customized ecommerce. Shopify is very often the ecommerce platform of choice here, especially when coupled with the right applications.
Sustainable Development Goals
Retailers, being at the end of the retail value chain, are increasingly also being forced to incorporate sustainability goals in the procurement process. This then, drives information technology projects that help retailers integrate players in their supply chains all the way to field.
Don't forget to grab your copy of the SEM BPS Value Case Template.