SAP BPC Will Help You Make It Easy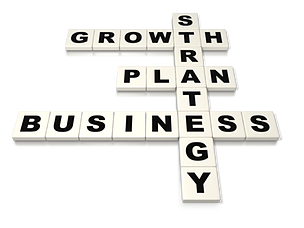 Whether you are just getting started with implementing SAP Business Planning and Consolidation (BPC) software or have been using either the SAP BPC or SAP SEM (Strategic Enterprise Management) solution for years, our highly experienced SAP team can help you go 'Beyond Budgeting'. With the SAP BPC program, your about to become a data driven decision making enterprise.
What is SAP Business Planning and Consolidation?
SAP BOBJ (Business Objects) Business Planning and Consolidation (SAP BPC), delivers planning, budgeting, forecasting, and financial consolidation capabilities to SAP customers and their business users. When your company uses SAP BPC you will be able to easily create and adjust business plans across varying time spans, prepare scenario based planning forecasts, speed up your budget and closing cycles and ensure full compliance with both internal and external financial reporting standards. In short, it uses the computing power of SAP HANA to streamline every step of your scenario preparation.
SAP BPC is a proven solution for planning and consolidation which provides many benefits to rapidly changing organizations. These include gains in both efficiency and effectiveness, streamlined planning and accurate 'closing' processes.
SAP Business Planning and Consolidation (SAP BPC) enables organizations to better strategize and plan, analyze, optimize, close and disclose results, to increase revenue and profitability.
Because it is integrated with the wider SAP landscape, and easily connects to almost any other data source via SAP Business Warehouse, it allows you to make adjustments to both your financial plan and your supply plan, and iterate until you get an optimal solution.
Your finance team will appreciate the friendly Microsoft Excel interface. This is what how they mostly interface with the system, as they seamlessly prepare the three financial statements: Balance Sheet, Profit & Loss and Statement of Cash Flows. They will be able to quickly audit any element of these statements, dynamically and interactively, all the way back to the original transaction.
Continuous Enterprise Performance Planning Improvements
The financial consolidation capabilities of SAP BPC are continuously improving. When you combine it with the advanced business analytics software known as SAP analytics and the capabilities native to SAP S/4 HANA, you end up with a smooth SAP BPC implementation process. You also will be well on your way to improving your financial and operational results. That means you can better manage Cash Flow, prepare Balance Sheets and execute all related business processes, all from right within a web interface.
Get a Holistic View of Your Month-End Finances
Regardless of which of the SAP BPC versions you may be using, when it comes time to consolidate your financials for your month-end close, SAP BPC can save you time and make your financial statements easy to read. You'll also be able track back from the end result to the initial transaction for full auditability.
Powerful Business Rules Driven Business Processes Engine
You will appreciate the time savings you will enjoy when you master the highly flexible business rules engine of the SAP business planning and consolidation system. With it you can ensure your monthly financial consolidation and close process follows the four step consolidation process:
Prepare
Collect
Consolidate
Report
Best Practices for Financial Consolidation Month-End Activities
Most businesses that need to perform month-end financial consolidation will follow these basic steps.
Balance Carry-Forward
Import Any Accruals
Data Validation
Reclassifications
Journal Adjustments
Ownership Data
Currency Translation
I/C Matching (Inter Company)
IC - Eliminations US Method
Use the Consolidation Monitor
Publish Group Financials
Though these steps can be complicated, SAP BPC, operating from with your Microsoft Office environment, makes it very user friendly to the consolidations team. Because it is all done on the SAP Netweaver environment, you have advanced reporting and analysis capabilities that will support you every step of the way.
Scenario Planning for Strategic Management Decision Making
As part of an integrated suite of enterprise performance management applications, the planning part of SAP BPC plays a key role in helping driving business decisions that drive key strategic planning and management decisions. It allows you to plan out various scenarios, including budgetary assumptions and impacts. For example, you can have profit centers that operate in both the United States and Canada in one scenario, and in another you can explore running them as two different profit centers.
Key Performance Management Tool
Aligning your financial statements to both international financial reporting standards and U.S. GAAP can be a challenge. It can also muddy the waters of your forecast models. That's why the SAP BPC system and wider SAP EPM tools are such a key part of achieving superior business returns.
Not sure where to start?
Just complete the SAP BPC Consulting Services Request Form on the right and we'll get started.
We have one of the most capable Business Planning and Consolidation teams available in the market.