Do You Know How Many and Which Modules Your SAP REFX Solution Will Use?

There are a variety of Commercial Real Estate business process management scenarios. That is why the SAP Flexible Real Estate Management or SAP REFX solution comes with a wide range of functional modules.
SAP RE FX Modules
Some of these modules are 'stand-alone' SAP Modules specific to SAP but most are also integrated with either core ERP modules, such as Controlling or with 3rd party systems like GIS or Geographic Information Systems.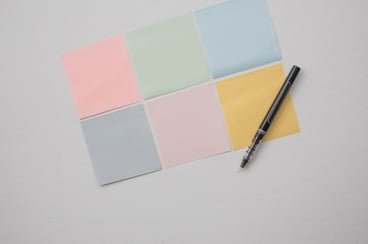 SAP REFX Solution Scoping Tool
Every Project Needs to Establish the Scope of the Project
We often find that even though a great deal of work went into the process of selecting and procuring the SAP REFX solution, every SAP project still needs a scoping effort when we first start in order for the SAP REFX consultant to do his job.
True Project Scope
In order to establish the true scope of the project, numerous scope related questions must be answered in the following areas:


Why these particular areas of interest? There are many, for example, answering questions about property management yields an idea about the data migration effort to be expected. This leads directly to improved master data management. Answering integration related scoping questions also results in better identification and classification of business partners.
SAP REFX Solution Scoping Tool
Because the scoping questions are always the same, yet the resultant scope is always different, depending on the client's requirements, we decided to develop a SAP REFX Solution Scoping tool, which can be used by any client to establish the initial solution map for their project.
All you need to do is answer some simple Yes or No type questions online, and the system will produce a SAP Scope Document for you, ready for client sign-off.
It is designed to be used either as a stand-alone tool by a client team or with the guidance of one of our senior SAP REFX consulting experts.
To develop your own, client specific, SAP REFX solution scope, just press the button and complete the scoping questionnaire.
More reading:
10 Advanced SAP BW Project Estimation Techniques [Online Tool]
How To Use Google Keyword Planner Tool Tutorial
Learn What is Catch Weight Management
Top 10 Guidelines to Choosing a SAP Service Partner
5 Surprising Reasons Enterprises Don't Use An ERP
3 Ways to Design KPIs Using SAP Solution Map Composer
8 Secrets to SAP Enabled Spend Performance Management