SAP Infrastructure Requirements
Want to know how to win friends and influence enemies? If you're about to embark on a SAP Project and you're the designated SAP project manager, you can make a lot of friends by making sure you have all the SAP Software components, organizational structure and ancillary SAP ASAP Project Tools, such as SAP Solution Manager and MS Project that are known to work when it comes to setting up your SAP project implementation environment.
SAP Implementation Projects
Environment Requirements
I am not talking about the SAP hardware, I am talking about the SAP project implementation environment, specifically, the shared folder, office applications, Solution Manager, and other applications.
SAP Implementation Environment
I have done this once or twice and have seen many, many variations in the SAP ERP Software Implementation Environments as there are many different SAP implementation methodologies. If your SAP project is part of a wider digital transformation project, and let's face it, they all are, then you need to set yourself up for project success.
Establish the Ideal SAP Implementation Project Environment
Want to know the key to long term success? Strive to set up an SAP ASAP classroom equivalent implementation environment. You're much more likely to get to Go-Live as planned and on budget if you do.
Accept No Variation.
Push back on all 'corporate imposed variations', as they have no basis in logic or fact with regards to what it takes to successfully implement SAP. The SAP Implementation Process should follow the SAP ASAP (or Activate) Methodology. It covers just about every aspect of your SAP implementation journey.
That is pretty 'hard-core' I know, many toes will be stepped upon, no doubt, but if you, as the project manager, allow technical people who are not in charge of implementing SAP to impose non-SAP Implementation "Class-Room" equivalent environments on you, then shame on you.
How To Implement SAP
What are some of the SAP ERP implementation infrastructure requirements of your SAP project implementation environment you may not even have thought about though?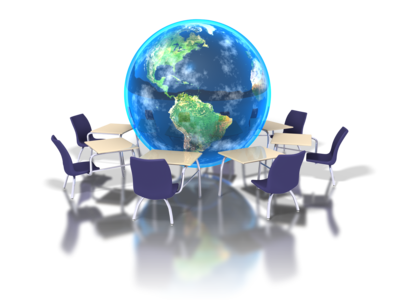 Ensure Your Global SAP Implementation is a Pristine Classroom Environment for Success
Solution Manager.

It is not just there for support, but you do need it to receive live SAP Support and Go Live Support. SAP does not deliver their ASAP implementation methodology for free on a CD anymore, thus, you either have to get it from the Solution Manager (it is actually part of the tool) or the SAP Service Marketplace.

It is one of the key implementation tools you'll need to have in place when it is time to conduct integration tests. It is also critical that your Solution Manager is completely configured both during the

End-to-End SAP ERP implementation

project, but as well, during and after Go Live.

It is also highly recommended that you have access to your Solution Manager in the pre-production environment, if not on day one of the project preparation phase.

When it is properly configured, and connected up to your

SAP environment

, and your project scope is set, it can produce your basic

ERP implementation project plan

.

Your

SAP implementation partner and their implementation team

can and should be thoroughly integrated with your overall

SAP Solution Manager

environment.



You must set up the scope of your project using SAP Solution Manager. Additionally, you need to do a thorough cross-check between your SAP SOW and this scope. If you are using a SI (Systems Integrator), then their approach must also incorporate this Best Practice.

This needs to be done during the

SAP ASAP Project Preparation Phase

.

During the

Business Blueprint Phase

, the scope will be further refined.

During the

Realization Phase

will also result in further scope refinement, and as well, will come into play with regards to WRICEF development.

During the

Final Preparation Phase

, you'll will continue to refine the scope, as well using the

Solution Manager

to conduct and manage various integration tests and final functional testing. It is also during this phase (and somewhat during previous stages) it plays a key role in

data migration

.

During the

Go Live Phase

, Solution Manager will take on an even more critical tasks, that is, to help system

performance monitoring

and support.


SAP Best Practices

You MUST understand how to select and use SAP Best Practices, which may involve the combination of core and SAP industry specific solutions into your SM repository. You also must understand where they end and what still remains in terms of design.



Business Process Design



Using

SAP Best Practices

is also a key part of designing high-quality business process that meet all quality management requirements. When you are using

SAP Solution Manager

, it cannot be overstated how much time and effort can be saved by using the pre-delivered test cases that can be installed within the Solution Manager and SAP S/4HANA (SAP ECC as well) test and quality environments.

After Go Live, the Solution Manager is a critical player in modelling future business processes, and then rolling them out in a rolling wave mini-implementation process.


Microsoft Project

MS Project Enterprise with integrated E-Mail Directory Services (you may know these as sharepoint but there are a couple of different ways to skin this cat). You want everybody on your team, and I mean everybody, to be listed in the e-mail server, fully integrated into your project plan and fully entered into your resource sheet in MS Project. Fully means, full contact and cost information, and percent of time available to the project as well as time of availability, i.e., weekends only, Tuesdays, etc,.


Project Folder System

You will need a shared folder capability, but it must have, at a minimum, the following minimum technical capabilities:
Ability to assign teams to Folders
Ability to assign teams to documents
Ability to assign issues/tasks/actions to 1 or more individuals
Extensive native reporting capability on all of the above.
For without this key capability, instead of spending your time managing the project, you will be spending most of your time chasing status. You don't have the time and that is not your job. If you have set up your environment correctly, status will find you, and feed directly into your project plan.


Business Process Level Estimations

You have the capability within Solution Manager to assign teams to specific business processes, and they need to provide their estimates at the business process level.

You can then do an export from SM and at least get an initial idea of both the specific business processes and the time line your team thinks they can deliver to.


Business Process Mapping

Decide early whether the graphical process mapping capability of the Solution Manager is enough to satisfy your diagramming requirements.
Good enough applies here, but not under all circumstances.


SAP Help Files

Never, under any circumstances, allow your BASIS team to 'not' configure Solution Manager to connect to the SAP help files it needs to generate complete business blueprints and configuration design documents.

If you hear that it is too large, too complex, etc., then you know you're not going to meet your original project plan timelines as you now will have consultants recreating that which is provided freely by SAP and which the client has paid for in the software license.



SAP Project Implementation Methodology



The SAP ASAP Methodology has many assumptions built into it about not only when certain activities should occur, but as well, some that have organizational implications.

For instance, traditionally, it assumes you will provide training during the blueprint phase to the project team that covers the first foundational topics of the SAP Academy.

This implies that the customer understands they will be developing an internal SAP delivery capability to capture the project knowledge for use post Go-Live.

If this, and subsequent training that is supposed to be delivered to the customer implementation is not delivered, then you are assuming either that you will forever outsource your SAP support needs, most likely to your implementor, or to whoever is cheapest that year.

This has huge implications down the road, and should be carefully weighed against the expected ability to respond to the ongoing demands of the business to support continuous improvement of the SAP system.


Printing Out Your Project Plan Is a Must

Get a wide format printer, which may also be known as a plotter, though these days they are just as likely to be inkjet or laser. Never accept that 'oh so easy' precept to just have it printed at the local print shop.

Why?

They probably don't have MS Project or perhaps not your version (it is a very expensive program the print shop is unlikely to have the drivers for).

You cannot say how many times you will print it out, but initially, it will be a lot, and after you enter the monitor phase, it will still be at least once a week.

You want your plan printed out and hung on the wall, visible, warts and all, to everyone and anyone who walks by.

An unprinted plan is an invisible plan.

You need it printed out to truly be able to visualize it, to use the ability of the human mind to process graphical information 60,000 times faster than it can the printed word.

Let your stakeholders bask in the glow of your plan, and be prepared to take the slings and arrows that may result, for it is their feedback that you need to nurture your masterplan. I digress.
My SAP Project Implementation Tips From Real World Projects
Anyway, there you have it. Thought it is worthwhile to restate these core, foundational technical project infrastructure requirements as I have recently seen a few projects that don't meet these criteria and the results were as expected.
SAP Project Management Tips

Got other questions about SAP project management. You might get something from our SAP Project Management Checklist Style Guides you can use starting with our initial Top Ten SAP Project Management Tips.
Don't forget to subscribe to our blog to keep up with the latest knowledge regarding effective SAP implementations.
People Who Read This Also Read:
10 Advanced SAP BW Project Estimation Techniques [Online Tool]
How to Select a SAP Recruitment Agency
Top 10 Guidelines to Choosing a SAP Service Partner
Learn What is Catch Weight Management
5 Surprising Reasons Enterprises Don't Use An ERP
3 Ways to Design KPIs Using SAP Solution Map Composer
8 Secrets to SAP Enabled Spend Performance Management
Learn What Tools To Use To Investigate IS-Mill Functionality
BusinessObjects Explorer Best Practices
We appreciate all of our readers and value their input. That's why we want to encourage you to leave a comment on this blog post. Not only will you be contributing to the conversation, but you'll also benefit from the knowledge and insights of other readers. Plus, your comment could spark a new idea or perspective for someone else. So don't be shy, share your thoughts and let's keep the discussion going!