Project Managers
Did you know according to the Project Management Institute (PMI) up to 70% of projects fail due to issues with requirements and establishing the scope of the project? A project manager has many critical success factors they must get right in order to successfully complete a project in a timely manner:
Project Scope Statement

Agreement Upon Project Objectives

Preparation of Project Business Case

Project Planning

Integrate known WRICEF items from SOW into Project Plan

Perform Project Risk Assessment

Planning out Key Milestones

Agreed Upon Work Breakdown Structure (WBS)

Definition of Project Deliverables

High Level Project Plan

Project Management Plan

Establishing Project Quality Requirements (Deliverables Acceptance Criteria)

Finding the right team members - a key part of project resource planning

Setting up project team time keeping

Setting up Project Budget Tracking System

Identifying the right end users

Identifying all of the key stakeholders

Identifying non-functional requirements

Setting up a requirements traceability matrix

Setting up a requirements management plan

Document requirements using standard requirements documentation

Prioritize requirements (Not all can be met)

Ensuring all business and stakeholder requirements are validated and that none are missed

Stakeholder requirements transition requirements established and communicated to each team member

Getting agreement on what project success looks like

Setting up a consistent planning process as well as replanning cadence

Taking Care of Project Initiation Activities
Requirements Gathering Best Practices
Are your schedules repeatedly missed due to poor requirements gathering prior to development? As an experienced software engineer trying to gather requirements from your customer, would you like to know what are 5 of the Best Practices you can follow to capture your customer's requirements?
Do you know which format allows you to completely document those requirements so that you can hand them off to a development team located at another site or in a different country for implementation with minimum conference calling after submission?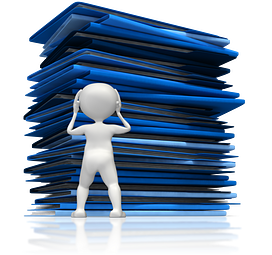 Learn to Manage Project Requirements Gathering
Requirements Management Plan
In our 5 Best Practices of Requirements Gathering checklist, we identify and provide expert level advice on how to setup and follow a methodical, proven process for effective, timely requirements gathering, that will reduce development time by clearly communicating what you need your developer to build, or your SAP functional consultant to configure. This will greatly assist your requirements management process.
This approach provides a working model of high-level requirements gather approach which will take you all the way from the first functional specification to the final technical specification.
For instance:
Learn the 5 Secrets of Requirements Gathering!
Learn how to write clearly defined requirements documentation that will eliminate weeks or months of additional requirement clarifying conference calls!
To learn more about requirements gathering best practices and to start your project off on the right footing, please download our white paper on Requirements Gathering Best Practices written by a seasoned software engineer.
12 SAP CRM Content Management System Requirements [Checklist]