Get Business Reporting Requirements Analysis Support
Whether you are just getting started with defining your business process reporting requirements or have a live system and want to know where to go next, we have unique expertise in the extensive business requirements analysis tools and techniques, such as TOGAF, required to develop your Business Requirements.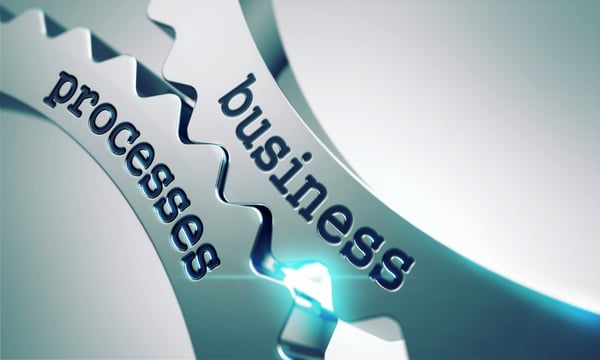 Business Process Requirements Analysis
Reporting Strategy
Having a comprehensive enterprise reporting strategy, (built following management reporting best practices), in place is one of the most important analytics capabilities your business can have. With it, you can be sure that each and every member of both your company and your customers have the information they need in order to do their jobs and be informed customers.
Informed Customers Have Demanding Report Requirements
What do Informed Customers need to know? One such report requirement is knowing the status of an order they have placed, and this reporting function requires that you have a fully integrated end-to-end e-commerce system in place.
With such a system in place, you can be automatically alerted to any problems that arise at any point in your Supply Chain.
This type of reporting strategy and ability, i.e., having real time visibility into every aspect of your current operation, takes careful planning and implementation. It also requires that you have planned responses to each potential event your system may sense.
Though it sounds simple enough to 'gather requirements', whether they are reporting requirements or business process requirements, there is, in fact, a lot of background knowledge required to effectively conduct user interviews, examine existing systems and perform other required activities to perform requirements gathering.
12 SAP CRM Content Management System Requirements [Checklist]
Business Process Reporting
In order for you to get actionable insight out of your reporting, it is critical that your business processes be designed with reporting in mind. That is why it is always advisable to have your SAP BW consultant onboard during your business process blueprint phase and in subsequent design updates. SAP Business Warehouse consultants typically have advanced knowledge of common business ratios and formulas, saving you a great deal of time of and money because you aren't developing from scratch.
Leading edge companies start with the required reporting and then ensure their business processes are configured not just to support the business process requirements but as well, to support the reporting requirements.
Software Engineering Standards
Though software like SAP, a COTS (Commercial Off-The-Shelf) solution is designed to be configured by SAP functional consultants, it almost always requires some level of development in order to meet the business requirements of the customer.
The system comes with an extensive, highly defined development capability that uses ABAP as well as a variety of other languages, depending on the environment. SAP provides a set of development standards that are based on various, highly structured software engineering standards.
Though it is possible to have a software system developed in off-shore development centers, it almost always requires a development manager and associated structured environment located within the customer's environment. As such, any savings are usually minimal compared to doing it on site.
Requirements Engineering
In today's ERP environment, the SAP Activate Methodology is designed around the concept of building your design blueprint based off of 'Best Practices', which incorporate known business process requirements, specific to each industry solution.
Business Application Must Be Built to Support Your Business Requirements
However, unless your business was designed around those Business Requirements from the start, then you will perform structured Requirements Engineering to elicit requirements using a variety of well established techniques.
The key to developing complete, comprehensive requirements is to leverage the expert knowledge of Senior SAP Business Process Consultants. SAP Consultants with deep work experience can quickly help you define your requirements as well as make recommendations based on what they learned from other projects.
Listen to Them.
Business Process Analysis Tracking Template
Help your Business Process Analysis efforts by keeping organized. Get our Business Process Analysis Tracking Template. Just complete the form to download your FREE copy.