SAP BW Consulting, Inc. is proud to offer our SAP Business Objects (BOBJ) Dashboards Professionals for businesses seeking to utilize the most powerful data visualization tools available today. Our team of certified consultants are experienced in providing solutions tailored specifically to your organization's needs and goals.
Decisions Visualized
We understand that a powerful dashboard is essential in providing the insights necessary to make the best decisions for your company's future. Our team of business intelligence experts provide clear and concise representation of complex data streams, allowing users to quickly identify trends, pinpoint areas of improvement and analyze key performance indicators.
Interactive Dashboards
We are also well-versed in developing interactive dashboards that allow users to drill down on individual metrics, while providing detailed analysis of the underlying data. This allows businesses to easily uncover correlations and spot potential risks or opportunities in their data.
Get the Competitive Edge
By implementing SAP Business Objects Dashboards, we help your organization increase efficiency and gain a competitive edge by leveraging powerful analytics tools. Our certified consultants provide guidance tailored to your needs, including the development of custom-built dashboards to meet specific requirements. We also work with you on a regular basis to ensure that your system is performing as expected and that it is up-to-date with the latest version of SAP Business Objects Dashboard software. With our support, you can be assured that you are getting the most from your data analysis and reporting tools.
Drive Collaboration
SAP Business Objects Dashboards are designed to promote collaboration across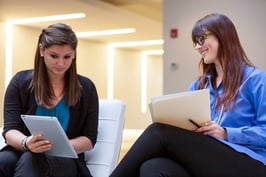 departments, teams, and roles. Our dashboards are fully customizable and can be adapted to different user needs, allowing decision-makers at all levels of the organization to access crucial information quickly and easily. Additionally, our dashboards are optimized for mobile devices so users can access them from anywhere.
Enhance User Experience
We understand that the success of your data analysis and reporting system depends on user adoption and engagement. As such, we prioritize user experience in all of our dashboard solutions to ensure that they are intuitive and engaging. We employ a variety of design principles to make our dashboards easy and enjoyable to use, including effective visuals, adaptive data models, and interactive elements.
Automate Data Analysis
Our dashboard solutions are designed with automation in mind. We employ machine learning algorithms and predictive analytics capabilities to assist users in making quick decisions based on the data presented to them. Additionally, our dashboards can be configured to alert users of changes in data and trends, allowing them to take action quickly.
Secure Data Governance
Data governance is an essential part of any data analysis or reporting system. We employ robust security protocols to protect user data and ensure compliance with industry regulations. Our dashboard solutions are also designed to facilitate secure access control, allowing users to customize their data access rights.
Customizable Visualizations
Our dashboards offer a variety of customizable visualizations, including interactive charts and graphs, heat maps, infographics, and more. This allows users to quickly analyze and interpret data in an intuitive way. Additionally, our dashboard solutions enable users to export visualized reports for further analysis in other applications.
Real-Time Reporting
Our dashboard solutions are engineered to provide near real-time reporting and analytics, allowing users to make quick decisions based on the latest available data. Additionally, our platforms offer easy integration with external data sources to ensure that all relevant insights are readily available.
Extensive Support Resources
Our team of experts is available to provide comprehensive support for our dashboard solutions. We offer an extensive library of support resources, including tutorials, user guides and training materials, to ensure a smooth onboarding process. Additionally, we remain dedicated to providing responsive customer service and timely issue resolution.
We are committed to building high quality dashboards that deliver meaningful insights and empower users to make better decisions. Our solutions are designed to be simple, intuitive and powerful with extensive features for data visualization,
Data Insights & Analysis
Our dashboard solutions are powered by advanced analytics capabilities to help our users quickly identify trends and uncover key insights from their data. Using the latest machine learning algorithms, our dashboards can automatically detect insight patterns, alert users to potential opportunities and provide actionable suggestions for optimal decision making. We also offer data integration services to ensure our customers have access to the latest information from their sources.
Customization & Reporting
We understand that every business has unique needs, which is why we offer complete customization of our dashboards. Our customers can easily add or remove metrics, customize data visualization settings and apply custom filters to generate tailored reports. We also provide interactive charts, tables, maps and graphs to help our users better understand their data.
Security & Performance
We are committed to providing a secure user experience and ensure that all our dashboards are protected by the latest security protocols. We also offer high performance and reliability to ensure our users receive quick response times and accurate data. We use advanced technologies and techniques such as distributed caching, real-time API calls and cloud computing to maximize user experience.
Support & Training
Our team of experts provide assistance with all aspects of our products. From setup, configuration, customization and training, our team is available to answer all your questions. We also provide comprehensive operational support and technical assistance to ensure users are able to use our products effectively. Additionally, we offer a range of online training materials and resources for advanced usage of our tools.
Customization & Integration
We understand that data comes from various sources and in different formats. Our team has the expertise to integrate our platform with existing systems and custom build solutions for unique needs. We can help you tailor our products to your specific requirements, ensuring that every need is met.
Contact Us
If you'd like more information or have any questions about our products, don't hesitate to get in touch with us. Just use the form to get started.
More reading:
Take a Deeper Dive into Aircraft Cockpits Vs Dashboards
Hire SAP Business Intelligence Consultant