learn Landing page development
Though similar to a webpage, a landing page is very unique. You use them to:
In short, they're a key component of providing your valuable content to interested prospects.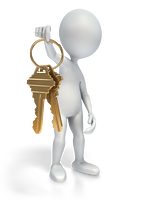 Your expertise is a key resource and your prospects want to read about it, experience it and use it. Let us show you how to build targeted, high value landing pages.
Landing Page Consulting
As providers of Sales Funnel Consulting, we do a lot of landing page consulting. We help you design landing pages that have been conversion rate optimized (CRO) using a combination of past experience, creativity and ideation, and statistical methods.
Inbound Marketing Landing Pages
While many types of landing pages exist for many purposes, Inbound Marketing driven landing pages rely on having valuable content. The highest performing landing page benchmarks are in the neighborhood of 30 to 50%, though we have achieved 88% conversion rates after months of continuous A/B testing.
Lead Capture is the Landing Page's Purpose
Landing pages function to capture leads, normally by use of a form, which a visitors completes in exchange for a valuable piece of content or a service, such as a calculation or product selector.
Interactive Content as an Inbound Landing Page Strategy
Today's website visitor is looking to accomplish or learn something specific. They can be overwhelmed with the amount of content available. That's why the 'next level' of landing page lead capture is interactive content. This requires a combination of technical tools and a deep understanding of what your user is looking to do.
Want to Learn More About Optimizing Your Landing Pages?
Then you will want to get our eBook on Landing Page Optimization by clicking the button.