Use Landing Pages for Specific Offers
Though similar to a webpage, a landing page is very unique. You use them to:
Provide specific offers
Capture data
Position Other Content.
In short, they're a key component of providing your valuable content to interested prospects.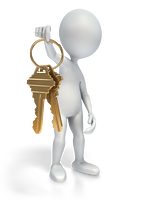 Your expertise is a key resource and your prospects want to read about it, experience it and use it. Let us show you how to build targeted, high value landing pages.
Once you have filled out our contact form, download our Hubspot partnered ebook on How to Optimize Landing Pages for Conversions. It will show you everything from optimizing every element on your landing page to converting your visitors into leads and much more!