Book a SAP BI Consultant Now
Ready to book a SAP BI Consultant
Our SAP BI/BW Team Is Ready To Help
Just complete the form and we'll get right back to you.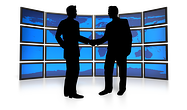 We have SAP Certified Resources with decades of SAP and Industry experience.
We also have SAP BusinessObjects, SAP Functional Consultants and Industry Solutions experts available. As well, we have SAP Functional Consulting support available on a subscription basis.
Our Booking Process in a Nutshell
Assess Your Current Situation
Diagnose Your Requirement
Assign the Correct Resource(s)
Implement Your Solution.