Presenting Progressive Corporate Recruiting Solutions
About SAP BW Consulting, Inc.
SAP BW Consulting, Inc. is a professional high-technology organization specializing in:
IT Systems, Project Management and Implementation,
Placement of Information Technology / Information Systems Professionals,
We provide a One-Stop Multi-Service End-to-End Business Intelligence IT Staffing Service, Project Engineering, Business Intelligence suite of solutions. We pride ourselves in our continuing ability to locate and attract individuals of outstanding character and qualifications for placement in positions with clients on a nationwide and global basis. Whether you are a job seeker ready for a new career move or a hiring manager seeking to fill employment opportunities, we will assist you in all aspects of your personnel or staffing needs.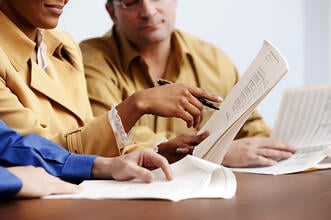 Corporate Clients
We can provide you with a variety of value added services which allow us to customize a candidate search or staffing solution for your individual needs. Our staffing and search services include the following: Retained and Contingency Search, Contract Staffing, and Training.
Retained Search:
Retained search assignments are usually reserved for rush or sensitive job search assignments and typically involves a partial advance payment for expenses that allows us to give your job search assignment a high priority. The full payment is not contingent upon placement.
Contingency Search:
For a contingency assignment, search fee payments are "contingent" on the hiring of a referred candidate. After receiving your candidate and search requirements, we conduct an in-depth candidate search but only receive payment when we deliver results.
Contract Staffing:
Our contract staffing options allow you to bring in professional-level lease employees for a specific length of time or for a specific project. Our internal systems and processes allow us to supply our client companies with top-notch professionals for a specific project or for a specific length of time. The contractor is our responsibility, freeing our client from administration problems, tax and workers' compensation issues, payroll, liability insurance umbrella coverage, and unemployment liabilities.
Training:
We now offer SAP implementation team training and mastery-level workshops to both SAP End and Power users. The training is provided by our SAP Consultants / Trainers who customize the training based on the companies business needs and goals. These are real world experienced Consultants who design training materials based on our practical in-the-field experience, on standard manuals, text books, on-line help guides, on your own in-house documentation, or any combination. Our training is targeted to your specific business needs, not out-of-the-box courses.
Outsource your candidate to us with one simple invoice:
Have you found the perfect candidate but don't want to add them to your payroll? Oursource your employment headaches by using our contractor outsourcing service. By leveraging our internal payroll systems and processes, for a nominal cost we hire the candidate, handle the taxes, insurance, benefits, payroll funding, payroll processing, etc. You pay one simple invoice to us.
Technologies Supported:
SAP BW Consulting Inc. provides SAP talent skilled in the following technologies: SAP S/4 Hana, Native Hana, BW on Hana, Data Services, Business Objects BI, SAP BW, SAP BI, BOBJ, Networks, System Administration, Cyber Security, Systems, Software, Applications.
Contact us:
We invite you to contact us if you are interested in allowing SAP BW Consulting, Inc. the opportunity to assist your company in reaching your staffing or project requirements. By contacting us using any method you choose, we will respond back as quickly as we can.
Email: info@sapbwconsulting.com
Phone: 1-812-340-5581