We offer experienced and knowledgeable SAP Business Planning and Consolidation (BPC) professionals to develop, implement, and maintain effective financial planning solutions.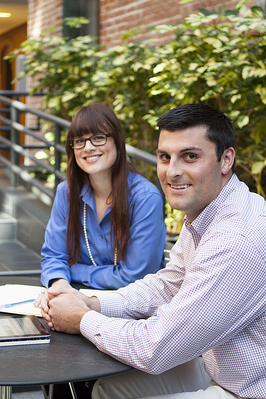 Our experts are well-versed in data management, accounting processes, financial forecasting, budgeting & consolidations, and have technical expertise in the BPC toolset. With our help, you'll be able to make informed decisions, improve financial processes and optimize BPC functions.
We understand that every business has its own needs when it comes to SAP Business Planning and Consolidation, so we provide customized solutions to each of our clients. We work with you to develop the best approach for your specific situation and ensure that all of your requirements are met. Our consultants can help you design, configure, and implement new plans, as well as monitor existing ones. We also provide guidance on improving data accuracy and efficient use of resources for optimal performance.
Up-to-Date and Experienced
We continually strive to stay ahead of the curve when it comes to SAP Business Planning and Consolidation, making sure our clients always have the most up-to-date and reliable version available. We work to ensure that all of our customers are receiving the best possible service and support they need to maximize their performance. Our experienced staff are here to help you make informed decisions, improve financial processes, and optimize BPC based functions for maximum efficiency. With our expertise, you can rest assured that you are getting the best business planning advice and service possible.
Reliable Support & Solutions
We provide our clients with reliable support and solutions, from diagnosis to implementation. Our team of experts will work with you every step of the way to ensure your success. We specialize in creating customized plans for both current SAP users and new adopters, and understand the importance of meeting specific goals and objectives. We strive to provide comprehensive solutions that meet or exceed your expectations.
Business Planning & Consulting
Our team of business planning and consulting experts are here to assist you in assessing, analyzing, and optimizing your current SAP setup. Our knowledgeable staff will work with you to develop a tailored strategy that fits your organization's unique needs. From mapping out business planning processes to designing the most effective solutions, we will provide invaluable insight and guidance throughout the process.
Implementation & Optimization
We're committed to helping our clients maximize their SAP investments by implementing and optimizing their software systems. Our team of highly-skilled experts have extensive experience in designing and developing efficient and effective solutions that meet your organization's unique requirements. We specialize in strategizing and executing optimal SAP implementations, streamlining existing processes, and providing ongoing support to ensure success.
Support & Training
We offer comprehensive training services to help you get the most out of your SAP system. Our team is highly knowledgeable about the SAP platform and we provide personalized support to ensure that your team is equipped with the skills and resources needed to work effectively. Additionally, our training materials can be easily accessed from any device or location, making it easy to stay up-to-date on changes and updates in SAP technology.
Custom Solutions
We are dedicated to helping our clients achieve their business objectives. Our team of experienced professionals can develop custom solutions tailored to meet your specific needs and optimize your SAP system for maximum efficiency. We will work closely with you throughout the process to ensure that the solution meets all of your requirements and is implemented correctly. Additionally, our support staff is always available to provide ongoing assistance whenever needed.
Request SAP BPC Consulting Support
Just complete the form to get started.