Blog to Tell Your Story
Did you know blogging is one of the most effective ways to build traffic to your website? Or that the search engines, such as Google and Bing, track just how often you blog as well as numerous qualitative aspects of your blog?
Blogging is how you tell your story. Story telling is as old as language. Yet, to tell a good story requires a lot of work and to get good at it, you have to do it, a lot. How much is a lot? Well, a good rule of thumb is that you need at least 200 blogs about your product or service to hit 'critical mass'. It's doable, but do you have time? We can help.
Our team of bloggers blog all the time. We follow a highly engineered process to tell our story, which is both repeatable and scalable.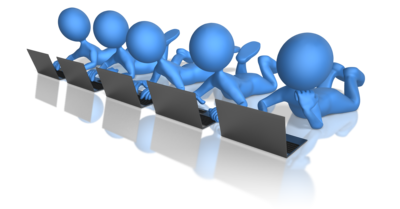 Successful Blogging is a Team Effort
Let us help you get started. We can either do it all for you or show you how to do it step-by-step on your own using proven tools and techniques.
Take a look our Hubspot partnered eBook How To Grow and Scale a Business Blog. This download will help you refocus your business blog to be the supreme marketing tool for ever-growing leads.