You know it's coming and you cannot avoid it. Your blog should have been finished yesterday and now you are two blogs behind. Ideas that seemed brilliant an hour ago have now lost their shine. You start typing, hoping, that something worthy will miraculously flow out of you.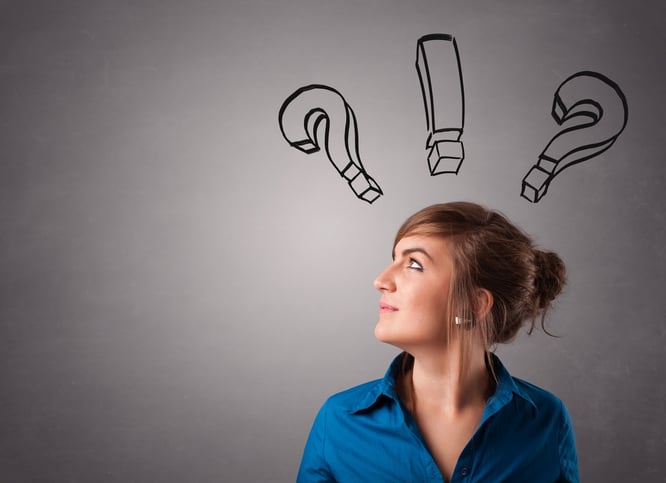 Ideas for New Blogs Can Come From Anywhere
However, all hope is squashed when you have realized that the four sentences that have taken you over an hour to write is insipid and directionless leaving you no choice but to delete the pointless drab from your screen, which takes only a mere 5 seconds.
Yet, when the sweet inspiration finally hits you, it is one of the best feelings in the world. The words seem endlessly beautiful with every sentence joining each other with seamless finesse.
Nonetheless, the journey from writer's block to writer's awakening can be an elaborate and tedious process even though it doesn't have to be!
Get Inspired
Though each blogger may have their own way to kick off their blog, here are 15 Inspirational Ways To Stimulate Your Blogging Routine that I have found to be handy when I am in a blogging funk:
Current Events – What's happening in the world and tying it into your content will keep your blog cutting edge and relevant.


The Internet – Going online can be a double-edged sword due to the fact that there is a TON of information out there, which can either be useful or a bunch of nonsense. Oh, and don't get sucked into the Internet vortex and forget that you are trying to get inspired to write.


Other Blogs – Different blogs can provoke sparks of creativity in your own blog as well as create blogger friendships where you can share eachother's content as well.


Podcasts – I love listening to podcasts as they offer a new way to get inspired on the go whether you are driving, at the grocery store, or exercising. My favorites include The Moth and This American Life.


Go Outside – Taking a stroll through your neighborhood or a hanging out in a park has a way of bringing a whole different level of consciousness to your writing.


Personal Anecdotes – You can be you own muse. Stories from your past and references from current experiences is an excellent way to trigger content stimulation.


A Night Out – Anytime I am out at an art walk, concert or just hanging out with friends, I am always on the lookout for things related to my current blog topic. I once found inspiration in a bathroom wall in Miami!


A Conversation With Friends And Family – Many of my blog pieces were contrived on the basis of the conversations with friends and families. Believe me, many of them have some good stuff to share that will become enjoyable content.


Sleep On It – I am a big proponent on rejuvenating naps especially when I am feeling stuck or pondering big decisions. It's crazy how many times I have woken up from a slumber with the resolution to my dilemma.


Your Social Media – Facebook, Instagram, Twitter, YouTube, and Pinterest should have more than enough colorful material to get you started on a good topic for your blog, if not more.


Go Shopping – You don't necessarily have to spend your money but going to the store and looking at products, advertisements, and displays can most definitely have some positive effects on coming up with creative ideas for your blog.


Your Favorite Book or TV Show – It's your favorite book or show for a reason. Tell everyone why you love it or how it relates to experiences in your life.


Write About Something You Are Good At – Whether it is a video tutorial or step-by-step guide, if you have knowledge about something, share it with the world!


A Thought-Provoking Quote – Sometimes a small number of words of wisdom can prompt a whole new world of content creation.


Mind Mapping – My boss introduced me to this concept where you map out your ideas and creative thoughts through word associations. The particular program he uses is ThinkBuzan's iMindMap.
Writing can be like second nature one day and your arch nemesis the next. However, having a plan of action when it comes to inspiration and culminating in creativity can make it enormously easier.
Including some of the 15 activities I do to get inspired and your own activities can make your days of blogging something pleasurable instead of a laborious task to cross off your list.
Are you blogging for a business? Why don't you take a look at our free Hubspot-partnered ebook on How To Grow And Scale A Business Blog by clicking on the button below.
People who read this also read:
12 Content Creation Expert Techniques
Get an Onsite Content Marketing Workshop
Learn How to Create Killer Marketing Content
How to Blog Like an Inbound Marketing Superstar
Social Media Prospecting Workbook
Until Next Time…