Use this self assessment tool to rate yourself against other companies. These questions are designed to help you assign a numerical score to your current use of data to inform and drive business process performance. Once you complete the questionnaire, you'll get your benchmark results immediately which will look like the image below.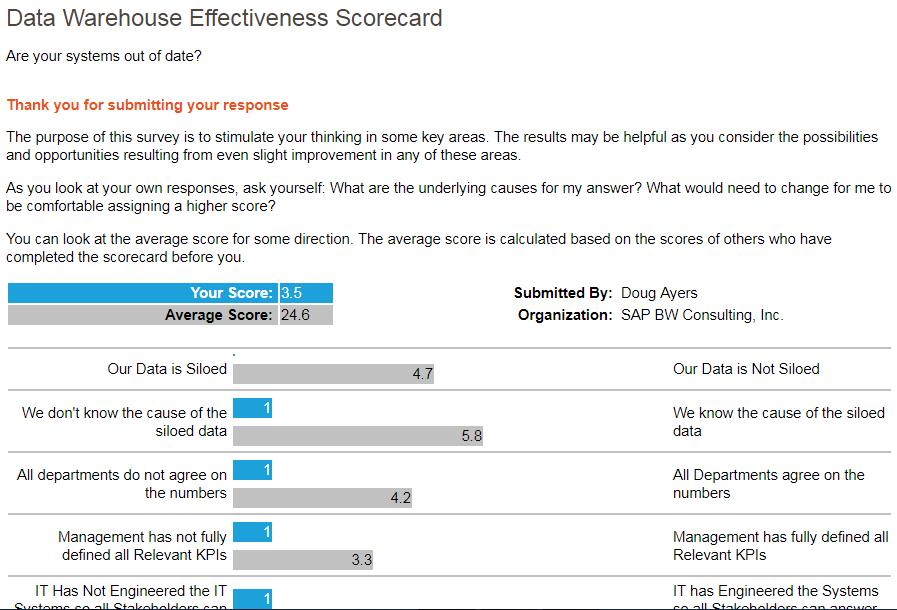 When giving yourself a rating, focus on the business processes you use within your companies.
Information is a key asset of every company. Many companies have spent years investing in the development of their datawarehouse, yet may not have much to show for it.
Using this self assessment tool, you should ask yourself if your information management capabilities are truly designed to deliver insight to your business as and when needed.
Depending on your results, you may find that your information is siloed, and that many of your business processes could be substantially improved by using a datawarehouse.