SAP Business Objects (BOBJ) Professionals
SAP Business Objects (BOBJ) Professionals are a highly sought after group of professionals. Our SAP BOBJ Professionals, are responsible for developing and maintaining SAP Business Objects solutions that enable the organization to achieve its goals.
BusinessObjects Technical Skills
Our highly skilled SAP BusinessObjects Consultants possess strong technical skills in the latest versions of SAP Business Objects tools and technologies, as well as deep understanding of how business objects solutions can help organizations improve their performance.
Expert at Stakeholder Collaboration
Our team of SAP BusinessObjects experts are able to collaborate with stakeholders and other technology professionals in order to ensure successful implementations of Business Objects solutions. Our BOBJ Professionals have the right skillset to make a significant contribution to an organization's success. Our SAP BOBJ Professional's become an integral part of your team and help to deliver superior results.
Data Analysis & Dashboard Design/Reporting
Our SAP BOBJ Consultants are also adept at data analysis and understand how dashboards, reports, and other analytics tools can help increase the visibility of key performance metrics.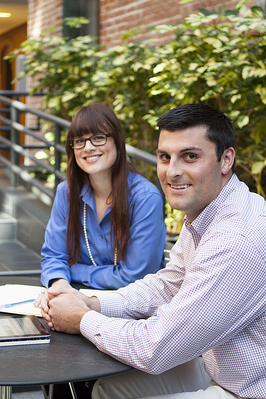 We have expertise in designing effective reporting systems that allow organizations to get the insights they need quickly and accurately. Additionally, our consultants can assist in the development of custom dashboards tailored to specific business needs.
Data Migration & Integration
We are also well-versed in data migration and integration services for SAP Business Objects implementations including getting SAP BOBJ Webi Universes connected up across heterogeneous systems landscapes. Our professional team is adept at developing efficient, reliable processes that ensure successful data migrations and integrations. We understand the complexities of integrating data from multiple sources and can help you build systems that take the headache out of ETL processes.
Our team of experienced professionals is knowledgeable in the best practices for creating seamless connections between existing applications and new solutions. We have experience developing solutions for a variety of industries, including Finance, Retail, Manufacturing and Healthcare. Our in-depth understanding of technology, along with our expertise in SAP Business Objects Integration and Data Migration, allows us to develop solutions that are tailored to your specific business needs.
We can also help you optimize your existing integration processes and streamline the development of new ones. Our experts have experience developing custom solutions for customers ranging from small businesses to Fortune 500 companies. Let us help you create a unified IT infrastructure and gain valuable insights from all your connected data. Contact us today to discuss your integration needs and find out how we can help you achieve success.
More reading:
Take a Deeper Dive into Aircraft Cockpits Vs Dashboards