Are You an entrepreneur, ceo or aspiring titan of industry?
Do You Want To Learn How To Dominate Any Market Using Proven Strategies, Tactics and Systems?
A book designed to be useful for decades to come written by a practitioner.
Are you starting a new business or trying to grow an existing business?
Are You Overwhelmed By The Complexity Of Digital Marketing And Sales?
According to the US Census, just during the First Quarter of 2020, there were 958,951 new businesses created within the United States.

Learn How To Dominate Any Market - Turbocharging Your Digital Marketing And Sales Results. Learn What It Really Takes To Build a Dominant Business Quick.
Though the numbers are not yet in for the Second Quarter of 2020, it will most assuredly reflect the effects of the COVID-19 Pandemic. With over 40,000,000 million people having lost their jobs, many will be anxious to start a business to replace the job. Is 958,951 new businesses an increase or decrease in new business formation? It turns out that the Census Bureau only collected this information since the Third Quarter of 2004, when there were only 541,170 new businesses formed.
On average, there have been 684,685 new businesses created every quarter between the Third Quarter of 2004 and the Last Quarter of 2019.

In total, excluding the First Quarter of 2020, since the Third Quarter of 2004 and the Last Quarter of 2019, there have been 42,450,473 created within the United States.
That's an awful lot of people placing their bets on launching a successful business. Especially given the high failure rate of most businesses. And fail they do. Many fail within five years, if not sooner.
According to Data from the U.S. Bureau of Labor Statistics (BLS) approximately 20% of new businesses fail during the first two years of being open, 45% during the first five years, and 65% during the first 10 years. Only 25% of new businesses make it to 15 years or more.
Why Should That Be?
After all, the United States, as well as many other countries, provides extensive help for businesses to help them succeed. For example, within the USA, you have the Small Business Administration, or SBA. They provide extensive educational services and a route to help businesses obtain financing. Many colleges and universities have highly developed entrepreneurship programs. And the culture of the United States, as well as many others, cheers on successful business'. In short, plenty of people are willing to face the risk of business failure, even in the face of almost insurmountable odds against success.
What Will Succeeding In Business Feel Like
If you're like most business people, you want your business to succeed. Why is succeeding so important to you. After all, you may well be able to make as much money working for someone else. There's just something about being in charge of your own destiny. If you've ever been laid off, or simply had the company you were working for simply go out business, you know how bad it feels. You feel like a failure. You will experience self-doubt, perhaps for years after the event.
Even Your Family May Doubt You
When you're the breadwinner, when your family depends on the paycheck you're bringing in, you're under a lot of pressure to work. But when you're an employee, someone else controls your destiny. You may not have learned life's cruel lessons while you were still in school. You may have 'understood' that as long as you did your best, you were safe. Safe from layoffs. Safe from unemployment.
But what you quickly found out was, ultimately, you're a cost. Even if you're in Sales, bringing in revenue to the company, you're still a cost. And cost get cut.
One of my boss's had a favorite saying, if you want to know how indispensable you're are, put your finger in a glass of water, then remove it. The hole that remains is how important you're are to the company.
He wasn't exactly 'user friendly', but he wasn't wrong. That's why I have always had a business of my own, whether a small side-gig or a full-up multi-million dollar endeavor. You see, I've seen my position disappear based strictly on cost, even government positions. From my perspective, any day I am not earning, or one of my businesses is not earning, is a day lost forever.
Recognizing That I Had To Build My Own Empire
Let's face it, the economy has been a roller-coaster ride for the past 20 years. Recessions, financial crashes, wars and above all else, rapid technological change. In 1999, I got a job with SAP Arabia, located, in Jeddah, Saudi Arabia. I became a SAP Materials Management Consultant (SAP MM), a SAP Business Warehouse Consultant (SAP BW) and a SAP Project Manager, (SAP ASAP). I also became the Professional Services Manager for SAP Arabia. Within a couple of years, I had taken the company from almost being out-of-business to generating the most profit of any company within the portfolio of companies that SAP Arabia formed a part of, which at the time numbered around 120 companies.
Yet, I was just an employee. No equity. When another opportunity came up that offered both better money and Stock Options, I took it. I was still working for someone else, but now I had a little bit of equity. As life would have it, that company, i2 technologies, even though we were exceptionally successful in pursuing and closing a large number of very complex Supply Chain Management software deals, ultimately, closed the office where I was working, which was Barcelona, Spain.
As the i2 door closed, another one opened up, this time as a partner with a small i2 focused consultancy. This was new territory for me professionally, but within ten months, I had generated the 1st million dollars in revenue. That 1st million in revenue generation has become my key metric. Eventually, though, the pull of SAP consulting became too strong, and I went back to running SAP projects. You won't starve on $195+expenses an hour, but you will top out.
Initiating My Own SAP Consultancy
In 2008, after leading many, many SAP engagements, both as a contractor for SAP itself and as an independent SAP Project Management Consultant working on SAP projects around the world, I, along with my brother, launched our own SAP Consultancy, called SAP BW Consulting, Inc. I was very fortunate in that I had been working as an Industry Principal for the Professional Services industry for SAP in the Middle East. That provided me with profound knowledge of all the systems and processes one needs to run a consultancy, no matter what you're actually selling. I also had been working as the SAP Industry Principal for several industries, such as SAP RE-FX, Travel & Transportation, Logistics, Defense & Aerospace, EC&O (Engineering, Construction and Operations) and Utilities. All of these industries have closely related inner business processes that I was able to use.
As luck would have it, while developing our business marketing plan, as part of our strategic marketing approach with an eye toward getting our marketing mix strategy correct, as part of our SAP go to market strategy, we elected to go with the Inbound Marketing Methodology, and signed for a Hubspot platform subscription. This allowed us to combine our strategic market objectives with a strategic digital approach. Hubspot not only coined the phrase "Inbound Marketing", but had developed an integrated Inbound Marketing platform which today also includes the Inbound Sales Platform. Inbound Marketing is fairly simple, being a superset of what is known as content marketing. In reality, Inbound Marketing is a digital marketing strategy or at least a major, substantial part of what is known as a digital marketing approach.
Digital Enterprise Transformation
But Lead Generation using Inbound Marketing, a core competency for us, isn't the end game of running a digital business enterprise such as our SAP Consultancy. You need to sell. Hubspot provides a CRM system, and naturally enough, the CRM supports a selling methodology called Inbound Selling. Business-to-Business digital marketing strategies, such as the Inbound Marketing methodology, ultimately, have to deliver high quality leads that sales can turn into customers. That is why today, business transformation and digital transformation are ongoing for almost every business. The problem is, most don't how to go about making it happen.
Digital Marketing Strategy Agency
After about 2 years of mastering Inbound Marketing, and generating tens of thousands of SAP leads, Hubspot first asked us to be a reference customer. That led to them inviting us to become a partner when they launched their partner program. We are still partners to this day. As a strategic digital agency, we have successfully led a multitude of Inbound Marketing and Inbound Sales engagements, across a wide spectrum of industries. Some of those engagements have been for start-ups, literally, just a business plan. Others have been for fast growing consumer packaged goods outfits, generating many millions of dollars in annual sales. We've done all that while still delivering SAP projects all over the world. Many of our customers have engaged us to lead their digital business transformation which involves working across all business areas. It has allowed us to help clients to combine developing an overall business marketing strategy with a digital marketing strategy.
Most customers think that having and executing an inbound marketing strategy will eliminate the need for paid adverts. Though this may be the case with some inbound marketing campaigns, we have found that most customers, at least until they have a solid flow of leads coming in from organic, need to spend money on paid advertising campaigns. This is normal for an online campaign strategy. What most people don't understand, at least initially, is that the better your offer and the stronger your organic results, the better a paid digital campaign strategy typically works. An inbound marketing campaign will typically also combines a paid digital advertising component in order to fully leverage a search marketing strategy. This is why the best marketing strategy combines all the elements of both on-page and off-page SEO strategy and tactics. The marketing strategy we actually end up recommending combines various digital marketing strategies that allow us to fully exploit all of the different digital channels, including paid advertising across Google, Bing, Yahoo, Facebook, Pinterest, Twitter, LinkedIN and numerous other channels.
My Customers Began To Record Our Sessions
After working with many, many clients using inbound digital marketing strategies, I began to notice that many of them had started recording our sessions. At first, this was disconcerting to me. I assumed the worst. What my customers told me though, when I inquired why they wanted to record our sessions, was a revelation. They said that they didn't want to miss anything I told them, as it was like attending an advanced Masterclass in digital business.
Relieved that nothing was wrong, I continued to deliver highly focused Inbound Marketing consulting. However, without exception, what my customers ended up asking me for help with spanned far beyond Inbound Marketing. They needed my help with everything from setting up their finance systems, to help with managing their Supply Chains, to Sales Coaching. They also needed help with Business Strategy, IT Systems Design and Implementation and often times, cheering up. Yes, that's a thing for entrepreneurs who can't get their mind right.
Now, it is not unheard of for existing customers to reach out and ask for help launching their brand new business.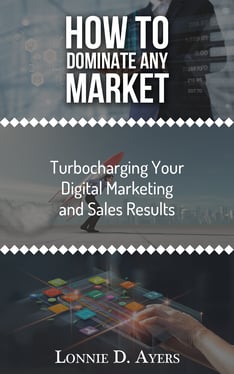 That's why today, being a good consulting practitioner, I've developed productized services that can be used by any type of business, whether product or service based, to take full advantage of digital 'everything'. They cover the nine core problem areas I've encountered that every business must identify and overcome to succeed.
I would love to tell you this is all MBA level secret knowledge. That would only partially be true. Much of what I've learned and now am able to help clients implement, isn't available in any MBA course. Fundamental knowledge, like how to create, read and interpret the three financial statements, is available, and every entrepreneur who hopes to succeed will need to know this. But if you want to know how much inventory to order to not waste Google Clicks, you're going to need to understand the relationship between Conversion Rates, Reorder Point Planning and Profitability, among many critical pieces of knowledge.
Customer Testimonials
Working with Lonnie Ayers of SAP BW Consulting, Inc. has helped me grow my SAP practice to multi 8 figure consulting engagements. I've also become an official SAP Partner and refined and perfected my Sales approach.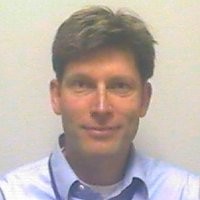 SOREN DETERING, DETERING CONSULTING
Working with Lonnie was a wonderful surprise in my career. Not only is he a passionate Marketing professional, but a great team member and employee with more than a "can-do" attitude, but rather a "we will" conviction. With his help and strategic expertise in SEO and Inbound Marketing, we were able to improve our website's lifetime visits count from 2.37 million in two years, to 1 million visitors per month. He also helped boost our shopping cart conversion rate from 7 to 13 percent, and implemented YouTube best practices that helped raise our subscriber count from about 1k to 21k, among other multiple contributions, which helped our company reach unprecedented increases in revenue. He is a very powerful addition to any strategic digital marketing team and I sincerely look forward to the opportunity of working with him in the future again.

Elizabeth Sanjenis, Sr. IT Global Sales and Marketing Business Analyst, Johnson Controls
My Business is Different, Will This Approach Work For Me?
Almost every prospect that comes to us has the same questions. Let me try to answer a few you might have.
Question: I am concerned that if I give away content, customers won't need me, as I've already given away my valuable Intellectual Property. Do I really need to create and share content?
Answer: People are going to research and find the information they need on the internet whether you provide an answer or not. You're much better off if they find your content versus a competitor's.
Question: Has sales really changed that much?
Answer: Ask yourself this: Has Amazon changed the way you buy books, or has Amazon changed the way you buy almost everything?
Almost 82% of US households have an Amazon Prime Account
Question: Why can't I just put up a simple website and generate leads. Afterall, my parents only ran a simple Yellow Pages ad and they did fine.
Answer: Competition is the primary reason. Competition for people's attention and competition by your competitors. You can put a website up easily, that's why there are billions of them. But getting people to actually visit your website is a whole other story. But there are well proven techniques that you can use to build a website that will generate leads and sales.
Question: My business is a local business, will digital marketing work for me?
Answer: Short answer, yes, but you will need to use the digital channels your consumers are using. And probably run paid advertising.
Question: Will I really learn something from your book that I couldn't just pick up myself?
Answer: I sincerely believe you will. I've been doing Inbound Marketing and Sales for my own business for over 12 years now. I have helped a huge number of customers design and implement a digital marketing and sales system. Just about every one of the customer's has ultimately required me to delve into areas of business that are far outside just marketing or just sales. What the book is about is all the different areas of business I have consistently found a business has to master to succeed. You might call this an applied digital MBA with an emphasis on profitability.
That's why I wrote the book "How to Dominate Any Market - Turbocharging Your Digital Marketing and Sales Results", which is available on Amazon in both softcopy (physical book) and kindle versions. In it, you will learn why I put marketing first, but understand you must make sales. You also learn why you must master logistics, finance and human resources, among many other areas of business, if you truly want to dominate your market.
You Now Have a Choice
Are you among the millions of people who are starting a business every year? Are you stretching your finances to make this happen. Are you already running a business but aren't quite sure how to up your game? Are you overwhelmed by all the information out there. If you're looking for a clear, simple, roadmap, created by someone who has built his business following this exact process, as well as helping many other clients do exactly the same thing, then I invite you to buy my book. Just click on the image to go to Amazon to get your copy today.
PS. Every customer who buys the book is entitled to a one hour initial free consultation with me. That's a $400 dollar value, and a limited time offer. During your hour, we can discuss your current situation and get started on developing your digital business transformation roadmap.
PPS. We can also set you up with the free version of Hubspot Marketing and Hubspot CRM. Many of our clients have started with this approach and found it to be of tremendous value. It takes only a few minutes for us to generate a new Hubspot Portal for you and to get your website tracking set up. We can also show you how to store contacts in the CRM system and start making sales.
Finally, you should know we specialize in developing unique online tools, such as our Consulting Rate Calculator. If what you do or sell has any sort of calculation in it, there well may be an ideal basis for a marketing calculator. These make ideal offers for implementing a digital marketing campaign strategy.
-CONCHITA ORTIZ - INTERNATIONAL SAP CONSULTANT