Are You Sales Leader?
Do You Know How to Execute a Social Selling Program?
Would You Like to Know
How to Find Prospects on Linkedin?
If you're responsible for revenue, also known as making sales, you need leads. If you use Hubspot, like we do, you want to make sure 'No Lead Gets Left Behind'. Sure, we love it when someone comes into our website and consumes all the content we provide, then eventually turns into a customer. But when we want even more leads, we want to know how to search for prospects on LinkedIN. Once we knew how to connect linkedin to hubspot, we put on our 'hunter' hat and look at our Hubspot Prospects using proven techniques for successful prospecting.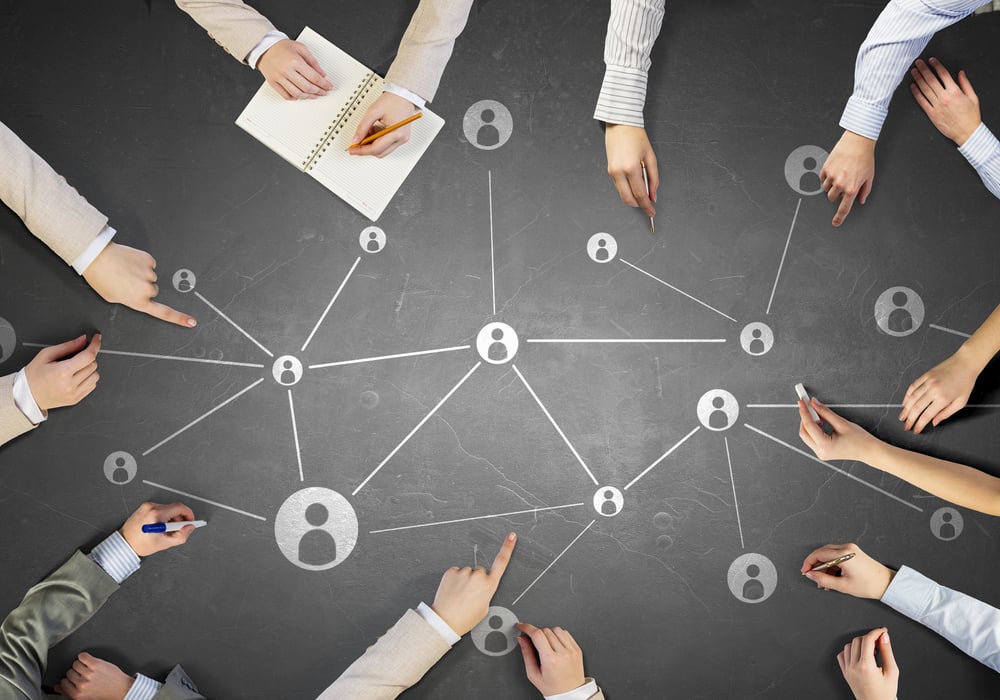 Hubspot Prospects
What is the Hubspot prospect tool? It's a key part of how to use hubspot sales effectively. The Hubspot tracking code tracks every visit to your website, and among many pieces of useful information, in many, but not all cases, it can identify which companies have visited your website. It also can tell you how many unique visitors a company has sent your way and how many pages they have visited. If you use hubspot and sales navigator, these visitors are who you need to track in Linkedin Sales Navigator.
Prior to the implementation of the EU GDPR regulation, it would also tell you which pages they had visited, which could be very useful. Here's the thing - the companies you see listed in the Hubspot prospect tool disappear after a while, usually around six months. If you want to make use of this prospect information, you need to copy the information over to the company database portion of Hubspot. Remember, it cost a small fortune to generate even a single website visit. If you don't know how much, be glad to show you how much Google is charging for a click...
Hubspot Companies
What does having the data in Hubspot Companies do for you? It helps you easily build up a record of the companies who have visited your website. It also shows you all the contacts you have in your contact database that are associated with that company, or conversely, that you don't have contacts associated with that company. Up to this point, there isn't really a lot you could have done with this information.
What if I told you though, there was gold in them thar hills? Or, acres of diamonds. After many years of generating thousands of visits to our website, what we've found is that if you create a view that shows you the right information about company activity, particularly the creation date and last activity date, even if there are no contacts in your system from a conversion, you have a lot of information to work with. For instance, in many instances, Hubspot will automatically pull in the LinkedIN Company Profile page of the company.
Keep in mind that your Inbound Marketing plan has, as a core deliverable, the development of a buyer persona. In fact, for complex sales processes, for instance, SAP consulting, you will have created a number of buyer personas, because many people are involved in making complex system acquisition decisions. You will have also designed content to address each of these buyer persona's questions, at the various stages of their buyer journey.
So how to get from a visit to a contact, even when they didn't 'convert' on your site?
LinkedIN Sales Strategies
A successful sales strategy, as you might have guessed, is to follow them on LinkedIN and connect with them on LinkedIN. Here's where the strength of this approach shines. LinkedIN is huge (600,000,000 users) and you need to focus on connecting with the right people in the right industry. Even using Hubspot and LinkedIN Sales Navigator, with all of the incredible search capability it offers, you can still spend an enormous amount of time looking for your ideal buyer if you're not following the right sales strategies. Because of the precise targeting it allows, it is one of the most impactful sales strategy approaches you can follow. I know it is one of my top go-to sales strategies.
How to Prospect on Linkedin
Following the approach I've laid out in this blog, and in the associated guide, "How to Combine Hubspot's Prospects Tool with a LinkedIn Sales Strategy", you will have an executable prospecting strategy that flips this on its head.
You see, potential customers have revealed themselves when they visited your site. Many more of them will visit than convert, but just about every one of them seems to be trying to solve a problem. So instead of starting out wide on LinkedIN, you start out narrow and focused with this data in hand. This is how you get your niche to reveal its real self to you.
Step-by-Step Prospecting Process Using Hubspot and LinkedIn and Messaging Sequence
In order to demonstrate how to use linkedin for sales leads, I've laid out the step-by-step process of setting this up, including exactly which views to create where and what messaging sequence to follow. Why should you listen to me? How about the fact I've been able to identify 27,153 companies, most of whom are SAP Customers, our primary target? Or that this has helped me build up a LinkedIN network of 6,882 1st level connections? And of all these, many many sales and opportunities have flowed... Most Sales Professionals only need a small number of connections to make quota and ultimately get into the President's Club. That's why you need to put your Hubspot prospects tool to work.
This is just one possible Sales Strategy based on Hubspot's Prospect tool which I've found useful. In the future, sales process design will incorporate more sources of social prospect information in support of good sales strategy. Do you have other approaches you have used? Would love to hear about them and see what sort of results you're getting with them.