How SAP Consultancies Differentiate Themselves
It is often said that the modern economy is possible, at least in part, due to the specialization of labor. When it comes to SAP Consultancies, the question is, "how do they truly differentiate themselves and how do they let not just the world know, but the right-fit customers know"?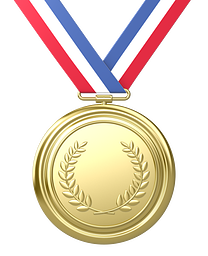 SAP Consultancies Win with an Inbound Marketing Focus Coupled with Focused Sales Methodologies
As it turns out, I once worked in a role called SAP Industry Principal. Among many tasks, I had to decide on which partners to position on which opportunities. These days, I do a lot of business development using Inbound Marketing as a core concept. What have I learned that any SAP Consulting Company can use to increase sales by the use of Inbound Marketing?
There are several high impact business outcomes that Inbound Marketing can help SAP Consultancies (or really any software services company) achieve:
Desired Outcome Number One:
Getting selected by the SAP Account Executive as his go-to SAP partner to win a deal.
How, Where and When Can Inbound Marketing Practices Help Here?



Know who they are and be connected to them on LinkedIn



Employ social selling practices (SAP does on a massive scale).


Keep track of who is moving where as they change positions rapidly.


This behavior requires activity before, during and after any engagement.



Make sure they know what your industry capability is by providing:



Short Case Studies of customers you have helped within your target industries.


Focused, high-impact recorded demonstrations, particularly of Industry Specific Solutions.


Value engineering proof points.



Do You Provide Specialized Software Solutions?
If you have specialized software that can help them win the deal, make sure they know.



Educate them on your specialized software functionality, using very short, focused educational devices such as regularly delivered:



Educational emails (short and educational)


Videos, hosted on youtube or wistia, that you make your AE and Industry Principle aware of.
Desired Outcome Number Two - Get Existing SAP Customers To Call You
Getting existing SAP Customers to seek you out, even when they have an existing SAP service provider.


How, Where and When Can Inbound Marketing Practices Help Here?


Inbound Marketing can help you in numerous areas here:
Networking with key decision makers



Your Social Networking efforts are a key practice here, both online and off.



Helping them navigate their SAP implementation



Of course, you use SAP ASAP or SAP Activate, but if you have enhanced it or simplified it, educational content you have produced that shows how your content will both speed up the implementation and reduce the risk is key.



Being their "Trusted Advisor" by providing them ongoing educational content before, during and after the implementation



This is not something someone is appointed to, rather, it is earned and you can use a variety of Inbound Marketing techniques to achieve this status, providing you have the knowledge to be that person.



Understanding what the key performance metrics are of your particular industry



Every industry uses standard financial reports, but they also have some key metrics (usually very few in reality), such as airline route profitability, they focus on.


The successful SAP Consultancy will be known not just as the SAP consultancy that knows what they are but also how to improve them on an-going basis.



Knowing whether and how the SAP solution can support both the measurement of these KPIs and how it can and cannot help drive improvement in these KPIs.



Communicating to the customer, at the right time, what is in the SAP box, is a critical task to set expectations.


Knowing how to put together a solution specific to the customer is what your customer wants to know you know how to do.



Educational content, delivered on an ongoing basis, across a variety of communication channels, is how Inbound Marketing can help you delight customers. Inbound Marketing platforms such as Hubspot are one of the essential inbound marketing tools you will need to have in order to deliver and measure this if you want to achieve outstanding inbound marketing results.

With the right educational media, inbound marketing allows you to literally segment and target a single key decision maker.



Communicating to the customer, at the right time, what is in the SAP box, is a critical task to set expectations.


Complimentary Inbound Marketing Consultation
Many SAP Consultancies are looking to shift their marketing to an inbound marketing focus. Few marketing consultancies have a deep SAP consulting team onboard as part of their DNA like SAP BW Consulting, Inc.

That's why if you're looking to up your SAP game, we offer a complimentary Inbound Marketing Consultation with a inbound marketing consultant with years of experience in SAP consulting as well as a deep sales and marketing background.
How To Use Advanced Inbound Marketing Methodologies
If you want to learn how to achieve the outcomes outlined above using the advanced Inbound Marketing methodologies mentioned, you might want to start by reading and applying the principles in The Essential Guide to Internet Marketing which is available by pressing the button button.
People who read this also read:
Get a FREE Inbound Marketing Assessment
6 Metrics Your Boss Actually Cares About
Social Media Prospecting Workbook
How to Optimize Landing Pages for Conversions
Get the Ultimate Guide to Hiring an Inbound Marketing Agency
Thanks