Is Mobile Marketing For You?
In downtown Fort Lauderdale this past weekend, there was a block party with about 20 food trucks from various locales in South Florida all lined up with a variety of food options ranging from hamburgers, vegan food, sandwiches, and desserts.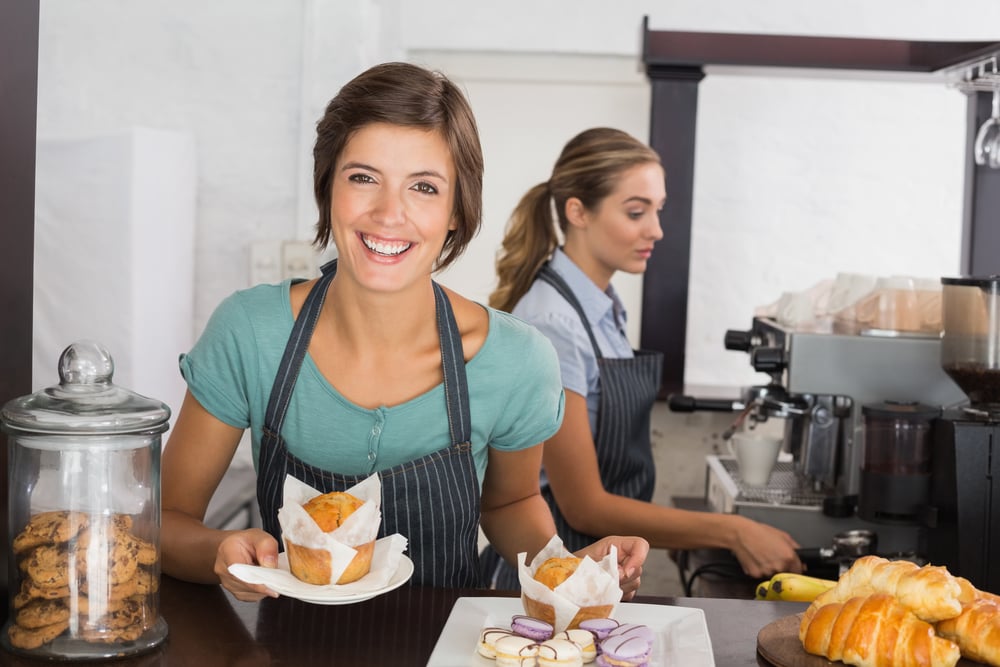 Marketing Strategies for Mobile Businesses
Although not a new concept anymore, the mobile food business is still very competitive and a unique way to market a brand. Not only can these businesses pick up and go to their clientele in multiple locations but they can advertise at upcoming special events, such as a block party or festival, for new business as well.
Mobile Marketing Channels
In addition, all these businesses were able to promote their online presence with social media symbols such as Facebook, Twitter, YouTube, and QR Codes on their food trucks. Many also provide mobile apps, which allow their clientele to order in advance using their mobile devices. Search engines can and do use all of these data sources to surface the most relevant information about local businesses.
Extended Mobile Marketing Strategies
The concept of a mobile food truck can be extended to the way a business conducts their online mobile marketing.
The convenience of a business coming to you is a brilliant way to market a product or service. A business needs to cater to the person on the go, and within the world of mobile phones, coming to your customer instead of them coming to you is easier than ever! However, businesses not only need to incorporate online mobile marketing in their marketing mix but need to know how to utilize it properly. The realm of online mobile marketing is advancing quickly, and businesses need to take note on how to move forward with it.

Here are 5 ways you can improve your online mobile marketing efforts:


Make Your Website Mobile Friendly – Unfortunately, not all websites are created equal in the mobile world. Websites need to be translated clearly, easy to navigate and have the same usability functions across all mobile platforms or else it can result in a loss of customer base and sales.


Have Landing Pages that Shine – Having an easy to access mobile landing page with a clear call to action is crucial. This will not only allow you to continue to maintain tracking any leads and conversions, but also have a better understanding in the measurement of your marketing efforts to see what works and what doesn't.


Create Online Offers to Keep the Customers Coming - Create reasons for your customers to keep coming back to your mobile site through exclusive offers such as coupons and limited time deals only found online as well as making mobile shopping as easy as possible.



QR Code



QR Codes are also a good way to encourage customers to interact with a business and purchase goods from their mobile device.


Join, Share, and Expose Yourself with Social Media – Social Media is here to stay, so make sure that you are on top of your game with all the major social media networks. This includes having every aspect of your

online marketing setup

with the ability to share all the goods your business has to offer, and letting the customer do some of the marketing for you.


Localize Your Online Marketing – Make sure your surrounding community is aware of your business by localizing and optimizing your business online through Google (

Google My Business

) and Yahoo.

Many businesses gain customers based on a need of a service or product that is conveniently close in proximity.

Recognizing this need is often key to helping your customer throughout their customer journey. These customer journey's are often very short for the mobile consumer, so it's critical to be there, in the now and in the know.
Many businesses know that online mobile marketing is the new way to engage current customers and create new ones along the way.
Advanced Digital Marketing Strategy
Location Based Marketing Mastery
To be successful at digital marketing, you need a comprehensive analytics approach. That means you need all of your online properties, including your website, mobile applications and if your business also depends on foot traffic, a Google Analytics implementation that supports cross-domain, cross-device and in-store brand lift measurement capabilities.
Google Adwords Location Based Geo-Targeting
With your Google Analytics tracking code setup, and the integration between Google Adwords configured properly, you can now run Google Ads that target people at very specific locations using location data, right down to specific building.
Value of Location Data
You don't need high-level technology or significant technical experience to get started. It's also easier to measure the success of mobile marketing campaigns. 89% Percentage of marketers that reported an increase in sales after utilizing location data to increase ad campaign effectiveness.
Location Based Offer Management
Known as geo-fencing or location targeting, you can use this very same digital analytics infrastructure to send out special offers via SMS text messages.
Ecommerce Enhanced Abandoned Shopping Carts
One area where we see outstanding results using location data is within our Shopify ecommerce practice. By capturing abandoned shopping carts and using location data, as well as a multi-channel messaging approach, we can dramatically improve the shopping cart conversion rate.
Real Time Offers Based on User Behavior
You can take this location based digital marketing strategy to a whole new level by integrating it with your backend systems, which provide powerful inventory management capabilities.
Enable Voice Search
Did you know that almost half of searches are done using voice search? It's true, and if you doubt whether this affects your business, just look around you; how many have a mobile phone? All of them, basically. And when they are out and about, driving, they often will just 'ask Siri' or whichever Artificial Intelligence (AI) assistant they use, 'How do I find a place to eat' or 'Where can I...' and not only will Siri provide a list of the nearest anything they asked for, it will conveniently provide directions, with step-by-step driving instructions. These are perfect times for those who showed up in that voice search results page to send a coupon. We make this happen all the time.
Make Sure Your Phone Number is Visible
One of the keys to success with mobile marketing is to ensure that your phone number is both prominent on your website and that it is easily clicked. They call this 'Click-to-Call' and involves a simple piece of code being added to your phone number.
Location Aware Social Media Platforms
Platforms like Facebook, Instagram, Whatsapp, Twitter, and Pinterest all have the ability to send targeted messages based on a user's location. To use this advanced audience targeting capability requires inserting tracking code from each social media platform on your website and mobile app. This means you can set up campaigns that not only take into account a users current interest, but their current location as well.
Push Notifications
Another tool in the digital marketers tool bag are location aware push notifications. Most people who download an app will enable push notifications, and these notifications let you display messages at the top of a user's screen. Push notifications are a simple and effective tool that you can use in combination with application development to communicate with smartphone users.
Unobtrusive
Pop Ups
Google's Webmaster Guidelines say that Pop Ups must be unobtrusive. That means you can use them, but that they must not get in the user's way nor degrade the customer experience. There are many ways to accomplish this, and the Hubspot Marketing Suite provides very powerful features that allow the mobile marketing to use these proven tools, which have proven to have very high conversion rates.
Mobile Marketing Strategy
Implementing these five suggestions to your online mobile marketing efforts will put you in the right direction in establishing and improving your current mobile presence. If you're not implementing some kind of mobile marketing strategy, you're already trailing behind!
Advanced Customer Engagement Tactics
Digital devices, both iOS and Android, allow clever marketers to design and deploy highly interactive promotional marketing tactics. These can range from interactive games, with in-game purchases and choose your own journey type videos, to name just a couple.
Improve Customer Loyalty
By developing a mobile marketing strategy that customers can intuitively interact with on their smartphones, you can connect with them in real time throughout their day. A solid mobile marketing campaign improves the customer experience and builds customer loyalty. Using mobile marketing, you can engage with your customers across the platforms they use most, whether that's email, SMS, push, or in-app notifications.
Success All Starts with a Buyer Persona
Whether thinking about mobile marketing, in-store physical face-to-face marketing or desktop, the key to success is developing a comprehensive buyer persona that addresses a pain point that you solve. For example, the mobile food truck solves the 'I am hungry' and 'I need it now' pain point. But every business is different and needs to really understand their target audience if they want to launch successful mobile marketing campaigns.
The Essential Step-by-Step Guide to Internet Marketing
If this all sounds a bit overwhelming, we have you covered. You can start learning how to do this for free! Just take a look at our comprehensive look at our guide to improving your overall internet marketing, which you can download here by clicking the button below.
The Essential Step-by-Step Guide to Internet Marketing

.

Until next time…