Choosing The Right SAP Consultancy
Do you have any idea how many SAP Consulting Companies are out there? Or how many different types of SAP Companies there are in the SAP eco-system?
SAP Consulting Services
Do you need to hire the services of top gun SAP Consultants but don't really know what that means or where you might find a SAP Consulting Company with access to a vast network of SAP consultants.
SAP Consulting Has To Charge Top Dollar
You could, of course, hire them from SAP. Though you will pay top dollar for them, they come with the distinct advantage of having access to all the internal SAP resources, but they also have one big disadvantage, and that is they must cover their fully loaded cost (FLC) plus an acceptable margin, which is substantial.
Different SAP Services Based On Your Size
You may also find that if your project is small, or less than strategic in nature, you may not get the attention you want and deserve when you need it. This holds true for the big 4 as well, as the models are largely the same.
SAP Professional Services Selection
As a SAP consultant led SAP Consultancy, we believe we have whittled the process of selecting SAP Consulting Companies down to the essence of what is needed, and that you should benefit from our long term, and long range efforts to create a truly global, virtual consulting team using the best of social networking and a deep knowledge of what makes a top gun SAP consultant.
A partial list of what you should look for when selecting a SAP Consulting Company includes:
Industry expertise, preferably in yours or one similar to yours
Advanced implementation methodology that extends the ASAP model where needed
Experience across several industry verticals
A deep network of consultants
A culture of fostering knowledge sharing
Transparent sales and marketing approach
A value discovery and delivery approach
Testimonials from other clients
Demonstrated thought leadership both broad and deep
Willingness to dig deep into the tools available to find a solution
Ability to both say no to infeasible solutions while also actively searching for alternative solutions
SAP ERP Implementation Service Providers Have Common Yet Distinct Capabilities
You will notice that these characteristics are not unique to SAP Consulting Companies, nor are they separable from the people who work within a company.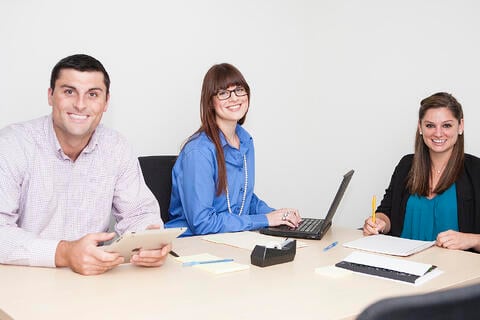 We have prepared a short checklist for selecting SAP Consulting Companies which you can download by pressing the button below and filling out the form.
Your SAP Consulting Company Team is Critical to Your Success