Do you have the right strategy to sell your products to the right people? Develop smart strategies to increase your sales. Don't know how? Let's get started!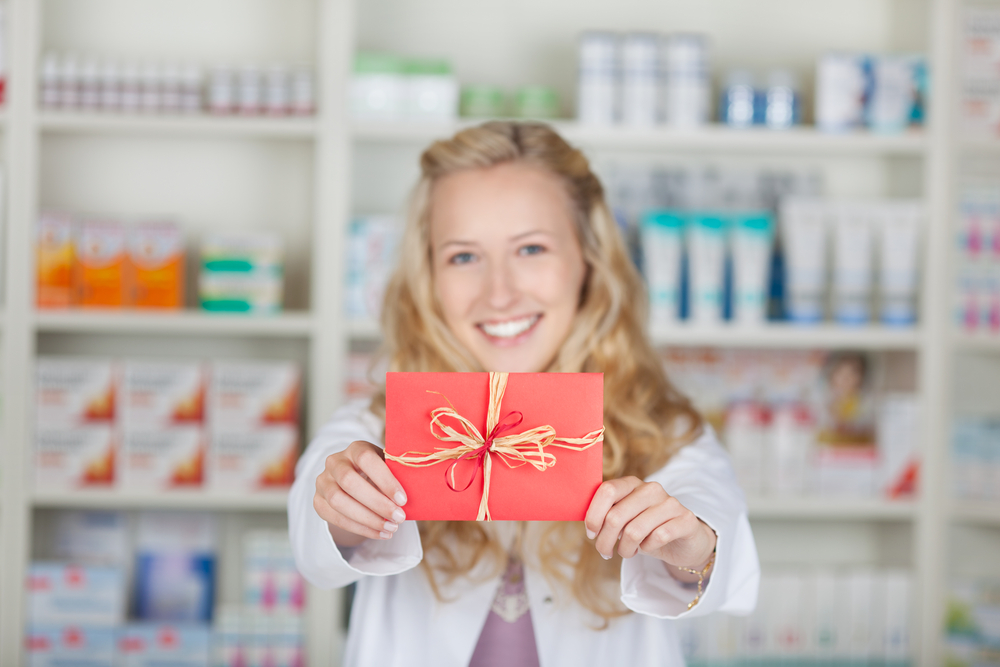 To increase small business revenues, you need to:


Focus on your customers,

Expand your market.

Review your pricing strategies, and

Strengthen your marketing and sales
Business owners may use a range of tactics to increase income and boost profit margins—the key to increasing your income and being successful in balancing your short-term and long-term goals.
Increase Company Revenue
You need to raise your sales to keep your company going. Increasing your income is a sign of your company's financial health.
The following essential operational marketing and service strategies can help small business owners reduce costs and increase revenues.
Keep in mind that you need a business account with a bank to conduct your business transactions. You can check here to locate your nearest bank.
Determine Your Goals
You need to start with a clear sales strategy that aligns with your income goals. You need to identify what your success looks like and devise a way to achieve your goals.
Defining income goals is vital at every stage of your business. Hitting your initial stage sales target could be a starting income goal.
When a business enters a dangerous start-up phase, the next goal is to increase revenue to finance its strategic growth. That exceeds total revenue and net revenue targets and creates provisions for the business.
Define your goals and identify the factors that drive your sales and revenues. Then you can focus on the actions that will help you achieve them.
Focus on Recurring Customers
Small businesses should not spend resources on acquiring new customers. It should focus on expanding or cross-selling to existing customers.
Since existing customers are already familiar with the products and services, they are more likely to work with you. It improves efficiency and profitability.
Customer appreciation gestures such as special discounts and gifts will bring back customers. It shows that you care about your customers and value their loyalty to your business. This strategy also helps create a bond between you and your customers.
To facilitate market growth, staying in touch with current clients is also a perfect way to attract clients. Your existing customers referring new customers to you, and spreading word of mouth is a significant benefit to your business.
Add Complimentary Services or Products
Packaging free products and services can increase your sales. That too, without incurring extra overhead costs. Tying usually comes with savings. Even if the savings are insignificant for the customer, it is still much more comfortable and profitable for you to sell.
Set the Pricing Strategy
When making a purchase decision, value is the most significant consideration. Service and product prices should be consistent with business dynamics and targets for sales.
Sudden price hikes can sometimes bring more revenue and increase operating profits without affecting sales.
Try to understand competitors' products' prices from the buyer's perspective. And survey how your products compare to similar products. It will enable the best price positioning on the market.
Offer Discounts and Rebates
The proper discount sale will stimulate consumers to buy. Limited merchandise, such as price reductions on multiple products, promotional deals, or discounts on all products in the market, can benefit from discounts.
Rebates are a refund of a percentage of cash price if a customer purchases the product. Offering rebates generate more sales because customers are more incentivized to buy. Meanwhile, many customers do not mail in their redemptions; therefore, lower redemption rates reduce the rebate program's operating costs.
Branding is a straightforward path to boost profits and earnings. Evaluate consumer purchasing details and product expectations.
Targeted promotional activities are formulated to attract specific customers. How? With advertising messages and promotional offers.
You may use a range of marketing tactics and platforms to attract goods or services, such as Google Paid Advertising.
It is also a smart practice to study and evaluate the marketing results from previous years. It's going to help you appreciate the tactics and platforms that fit well for you.
Review Your Online Presence
It is essential to check your online brand presence. Check your website to see how to view it on different devices.
You will need to use the statistics to track the traffic on the website and develop a strategy to enhance consumers' digital experience.
Combine online search engine optimization campaigns to reach out to the clients. You can do Social Selling via LinkedIn and Hubspot quite smoothly and effectively.
How to Increase Revenue Streams
The stream of income is the source of your company's money.
To increase your revenue streams, get more customers, do good marketing for your business, and place it in more places.
As technology advances, you are no longer limited to physical inventory. Providing an online marketplace, website, or social media can help you attract more customers.
Collaboration and bundling projects can help increase the average deal size.
Changing the position of customer targets can help increase the frequency of transactions.
You can redirect existing customers and track if they opened your email and clicked on your newsletter link. Don't forget to provide something for free, such as tips they may be interested in.
For instance, you can offer complimentary meals when you're a catering service or meal-kit provider.
The only way to maximize your profits is to increase prices. But, in a very competitive market, this can be a problem. Consider the business situation and market prices before increasing the cost of products.
How to Increase Revenue from Existing Customers
An effective way to increase any company's revenue in the short term is to invest time with former clients. Companies face the dilemma of finding new customers. Our past and present customers can deliver the greatest return.
Build a list of your clients and customers and a list of the goods and services you offer.
Review this number of customers for cross-selling possibilities.
Identify consumers that have not used any of the services or goods and list all the other facilities that could be given to them.
Communicate with these customers and provide detailed information about related services that suit them.
Send newsletters, holiday cards, or reminder emails to your customers to stay in touch with. Contact the client after each visit. This way, your business always comes first.
Introduce new products and special offers to your customers through website updates and unique email campaigns.
Take advantage of attractive referral programs to attract new customers.
Overview
Instead of focusing on adding new customers, it's better to continually look for opportunities to increase revenues without increasing the costs of acquiring new customers.