To successfully execute most things in life, like a business, a vacation or a party, there has to be good strategic planning behind it. I have recently experienced personally how having a good strategy can guarantee success even with the most difficult of situations. Unfortunately, the "difficult situation" was myself. A couple of months ago my boyfriend, friends and family were able to successfully pull off a surprise birthday party for me, which is no easy feat. You see, I love the element of surprise but something always goes wrong with my beloved surprise and I. Either I catch wind of the surprise and have to pretend to go along with it or I have to be told the surprise in advance because I am so resistant in going with what is supposed to be the diversion plan. However, this time, I was completely, utterly 100 percent surprised that I cried and was so shocked my first reaction was to walk out of the party because I was so overwhelmed. This was all due to fantastic strategic planning as well as knowing your end-client very well, which was myself, in this case. The elements of this victorious surprise party plan included planning ahead, dividing duties amongst a number of people, a little trickery and having a good diversion plan that will not seem out of the ordinary and have me suspect that something is awry.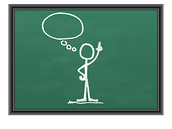 Knowing how much planning and strategy had to go into a small surprise party, one can only imagine how much strategy and planning needs to go into the marketing of a business. The inbound marketing process, according to Hubspot*, has 6 main steps which includes:
Step 1: Create a successful and purposeful marketing strategy and plan
Step 2: Develop an effective business website
Step 3: Generate more traffic to your business website through blogging, SEO, social media, and PPC.
Step 4: Convert traffic to leads through landing pages, offers, and Calls-To-Actions (CTA).
Step 5: Convert leads into sales through lead intelligence, list segmentation, lead nurturing campaigns, email marketing, and CRM integration.
Step 6: Measure all marketing metrics including traffic-to-leads, cost-per-lead, leads-to-customers, and cost-per-customer.
As you see in the inbound marketing steps above, the process kicks-off with the creation of a marketing strategy. A business cannot just roll with the punches and wing-it with their marketing efforts and expect to have consistently good results and positive ROI. A good marketing strategy enforces a marketing plan of action that outlines the main goals, objectives, and ideal customer base. Recognizing these marketing aspects from the beginning will keep a business in check with its main focus and keep them from going in a direction that will lead to failure. As a SAP BW Consulting business, we know how important it is to create a marketing strategy and have devised some tips on what we think a business should incorporate when trying to develop their own marketing strategy.
Take a look at our 5 Must-Know Tips To Strengthen Your Marketing Strategy Development:
Marketing Strategy Tip #1
Formulate a marketing strategy that is aligned with the overall business strategy including business goals, objectives, potential challenges, and competition.

Marketing Strategy Tip #2
Establish marketing goals that are clearly defined and which include a mix of strategic and financial planning including the amount of investment required and ROI objectives.

Marketing Strategy Tip #3
Ensure that the marketing strategy has been communicated and understood by all employees involved in the exectution of any marketing efforts .


Marketing Strategy Tip #4
Make sure marketing efforts, product/service, and customer target market are aligned and demonstrate substantial and potential business opportunities.

Marketing Strategy Tip #5
Create
relevant
customer offers that will generate leads and sales, and is congruent with established target market, financial goals, and lead generation efforts.
Overall, creating a well-defined marketing plan leaves little room for unexpected results and financial loss. Taking the marketing strategy tips highlighted above into consideration will give any business a good jumping-off point into marketing their product or service with the proper planning and tools for success. Download a copy of our 5 Must-Know Tips To Strengthen Your Marketing Strategy Development checklist to help get you started with your an effective and profitable marketing strategy.
* Here is the link to Hubspot's complete step-by-step visual guide to the inbound marketing process: http://blog.hubspot.com/blog/tabid/6307/bid/31271/How-Inbound-Marketing-Works-From-Start-to-Finish-INFOGRAPHIC.aspx
Until Next Time...