doValue of a Good Marketing Strategy
Just What is a Marketing Strategy
A marketing strategy refers to a business's overall game plan for reaching prospective consumers and turning them into customers of their products or services.
'Surprising' Value of Good Strategic Planning
To successfully execute most things in life, like a business, a vacation or a party, there has to be good strategic planning behind it. I have recently experienced personally how having a good strategy can guarantee success even with the most difficult of situations. Unfortunately, the "difficult situation" was myself. A couple of months ago my boyfriend, friends and family were able to successfully pull off a surprise birthday party for me, which is no easy feat. You see, I love the element of surprise but something always goes wrong with my beloved surprise and I either catch wind of the surprise and have to pretend to go along with it or I have to be told the surprise in advance because I am so resistant in going with what is supposed to be the diversion plan. However, this time, I was completely, utterly 100 percent surprised that I cried and was so shocked my first reaction was to walk out of the party because I was so overwhelmed.
Fantastic Strategic Planning Pays Off
This was all due to fantastic strategic planning as well as knowing your end-client very well, which was myself, in this case. The elements of this victorious surprise party plan included planning ahead, dividing duties amongst a number of people, a little trickery and having a good diversion plan that will not seem out of the ordinary and have me suspect that something is awry.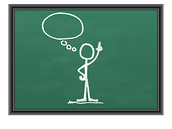 Knowing how much planning and strategy had to go into a small surprise party, one can only imagine how much strategy and planning needs to go into the market research a business must conduct to develop successful long term marketing plans.
Six Steps of the Inbound Marketing Process
The inbound marketing process, according to Hubspot*, has 6 main steps which include:
Create a successful and purposeful marketing strategy and plan
Develop an effective business website
Generate more traffic to your business website through blogging, SEO, social media, and PPC.
Convert traffic to leads through landing pages, Forms, offers, and Calls-To-Actions (CTA).
Convert leads into sales through lead intelligence, list segmentation, lead nurturing campaigns, email marketing, and CRM integration.
Measure all marketing metrics including traffic-to-leads, cost-per-lead, leads-to-customers, and cost-per-customer.
Start with an Inbound Marketing Strategy
As you see in the inbound marketing steps above, the process kicks-off with the creation of a marketing strategy. A business cannot just roll with the punches and wing-it with their marketing efforts and expect to have consistently good results and positive ROI. A good digital marketing strategy takes it a step further and enforces a marketing plan of action that outlines the main goals, objectives, and ideal customer base.
Business Mission Statement
Marketing strategies come in many sizes and flavors. But before you can develop a strategic marketing plan, the business must have clearly developed an overall vision of itself in the market and defined its mission.
Sustainable Competitive Advantage
Knowing how your business hopes to deliver value to the market isn't enough. In today's hyper-competitive environment, you must actively perform competitor analysis to point the way toward developing your own insurmountable competitive advantage.
Develop Your Value Proposition
Recognizing these marketing aspects from the beginning will keep a business in check with its main focus and keep them from going in a direction that will lead to failure. As a SAP BW Consulting business, we know how important it is to create a marketing strategy centered around a strong value proposition. Based on our extensive experience developing strong value propositions, we have devised some marketing strategy development tips on what we think a business should incorporate when trying to develop their own marketing strategy.
Take a look at our 5 Must-Know Tips To Strengthen Your Marketing Strategy Development:
Marketing Strategy Tip #1

Formulate a marketing strategy that is

aligned

with the overall business strategy including business goals, objectives, potential challenges, and competition.

Marketing Strategy Tip #2

Establish marketing

goals

that are clearly defined and which include a mix of strategic and financial planning including the amount of investment required and ROI objectives.



Marketing Strategy Tip #3

Ensure that the marketing strategy has been

communicated

and understood by all employees involved in the execution of any marketing efforts .
Marketing Strategy Tip #4

Make sure marketing efforts, product/service, and customer target market are aligned and demonstrate substantial and potential business opportunities.

Marketing Strategy Tip #5

Create

relevant

customer offers that will

generate leads and sales, and is congruent with established target market, financial goals, and lead generation efforts.

Goal Setting - Key Benefit
In 2022 it can be shown that marketers who have a documented marketing strategy are 674% more likely to report success with their marketing campaigns than their peers who do not document their marketing strategy. Quantifiable goals that are easily measured, using agreed upon goal definitions, targets and timeframes, are much more likely to be achieved than goals that are not set with these characteristics in mind.
Marketers Who Set Goals

Are 377% More Successful Than Those Who Do Not!
The same report that proves marketers who document strategy are more successful also found that marketers who set goals are 377% more likely to report success than their peers who do not proactively set goals. If goals are the destination, then goal-setting marketers are very good at drawing the roadmap to get where they need to be.
SMART Goals - How They Should Be Set
If setting goals make a marketer successful, then what kind of goals should one be setting. Glad you asked. The answer is to set SMART Goals:
Specific

Measurable

Achievable

Realistic

Time-Bound
Example of a SMART Goal
Let's say you run a Magic Store, in New York City. A goal you might want to set for all your magic spell casters might be:
Each spell caster must cast 3 magic spells a week, with 36 magic spells being cast by the end of each year.
Just joking, be hard to measure those.
Let's be a bit more realistic.
Let's say you run construction business in New York City.
You specialize in commercial real estate rehabilitations, and charge by both the square foot and the quality of the rehabs you do. A SMART goal you might set for your marketing team would be book 100,000 square feet of rehabilitation work within two months. You typically are able to book 80,000 square feet of rehabilitation work during similar time frames, but you are ready to invest in additional Inbound Marketing efforts to achieve this goal. That's a very specific, measurable, achievable, realistic, time-bound goal.
Where Do You Start With Your Goal Setting Process
So far, we've talked about developing your marketing strategy, including defining your vision, mission, objectives and strategy. We also mentioned developing your value proposition and uncovering your competitive advantage.
SWOT Analysis is Your Next Step
Don't let the term scare you. It comes from the business world, and means Strengths, Weaknesses, Opportunities and Threats. It is a key tool in the competitive analysis toolkit all MBAs walk around with. While performing a SWOT analysis it deserves its own blog, and indeed, whole books have been written about, let's keep it simple and just say it's you taking a look at what you offer versus your competitors. Your next step is to use digital tools to map out your customer's journey and start to develop a market strategy.
Map Your Customer's Journey
With digital technology, a bit of intelligent sleuthing and consistent curiosity, you can map out your customer's journey. In today's complex business environment, whether you sell online via ecommerce, provide a complex service or have a physical store, know which channel or different touch points someone took before they made a purchase is tremendously valuable.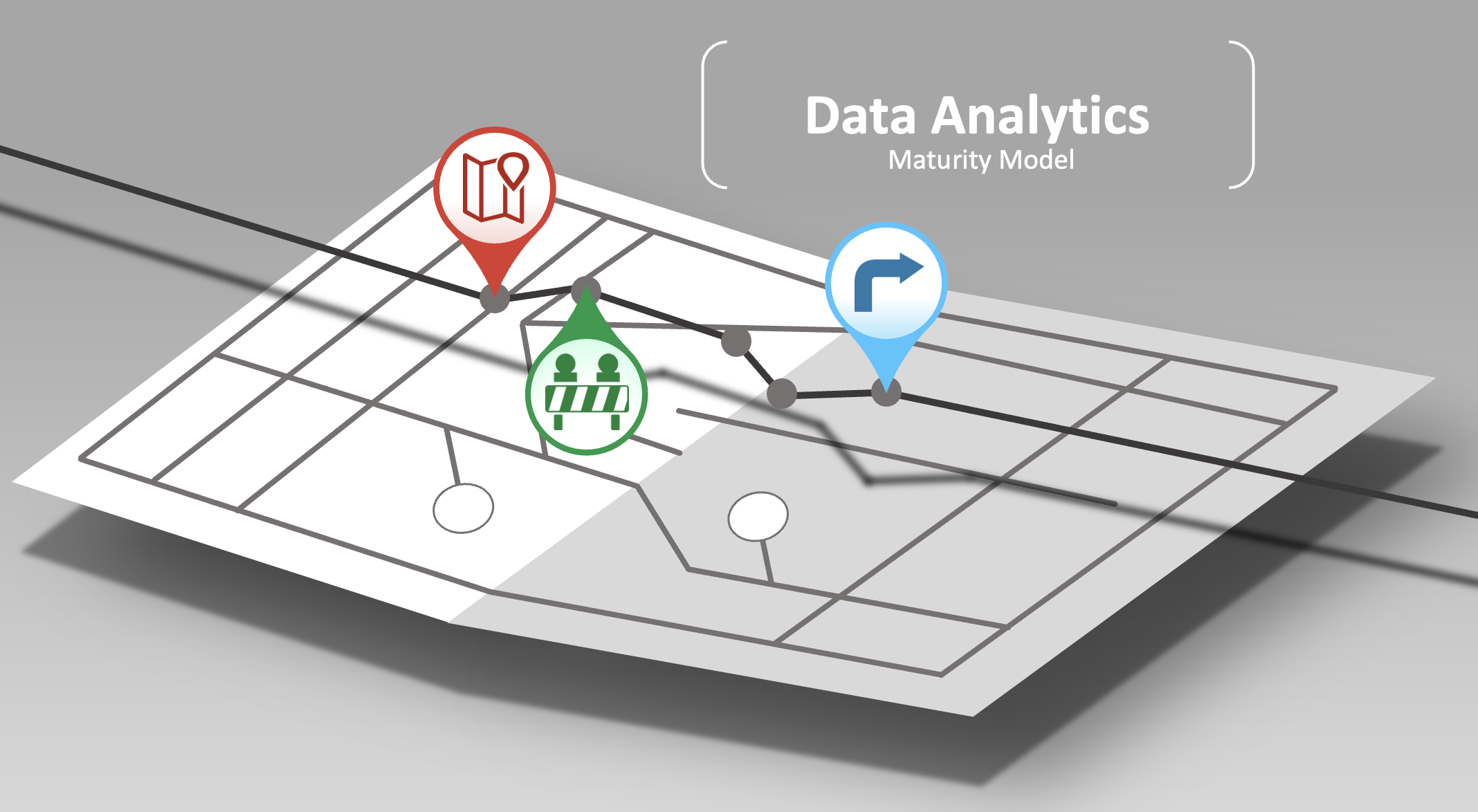 Knowing Your Customer's Journey Give You a Head Start
Because there so many different ways someone can interact with your business, their journey often looks less like the traditional sales funnel and more like a flywheel. They may enter at any level of your funnel, and often interact with other customers of yours as well, through both offline referrals as well as online reviews.
Cultivate Referrals
Amazon may have mastered the art and science of using customer reviews to drive sales, they didn't invent the concept. For as long as people have been selling things, they've been being asked by their friends and neighbors about those purchases. It's the foundation of the 'trust' economy and shows no sign of going away. That's why it's imperative to not sell a high-quality product, it is paramount to make sure you treat every customer like a king, even when they are difficult to deal with. There's an old saying from the military: One Aw S**T outweighs a hundred Attaboys.
Invest in Customer Surveys
While word of mouth that generates customer referrals is great, it is hard to scale. Digital marketing, on the other hand, allows even the smallest business to compete against the largest enterprises. One of the ways they can perform ninja level marketing magic is through the use of online customer surveys. There are a variety of different types of customer surveys and tools, for example, survey monkey is a popular survey tool, as it qualtrics, and SAP company.
Surveys Require Intelligent Design to Be Effective
The design of customer surveys requires a great deal of thought. Customers who take the time to answer your survey deserve to be asked smart questions that can be a challenge to think up. Proper survey design then, usually requires the help of expert designers and multiple design iterations to get useful results.
Marketing Plan Component Outcomes
The business components and elements included in a marketing plan often include: mission statement, business summary, branding, and SWOT analysis.
Marketing Outcome Components
Marketing outcome components like goals, objectives, OKRs (Objectives and Key Results), and marketing metrics and KPIs, while slightly higher level components than those of your marketing plan, need to be covered as well.
Strategic Marketing Analysis Components
Market focus components include market analysis, competitor analysis, target audience, and buyer personas. It may also include product focus components like product, price, place, promotion (4Ps), packaging, and positioning. Using these components allows you to segment, target and position your buyer personas much more effectively.
Social Media Marketing Strategy Sub-Plan
In today's digital age, no marketing strategy can be considered complete without a social media strategy. While each social media channel is most useful to very specific target audience segments, there is definitely a benefit from social media posts from the standpoint of search engine optimization. Search engines do, in fact, use almost everything you post to help surface your content. This is profoundly true of LinkedIn and Facebook post, and somewhat true of Twitter posts.
Social Media Platforms Have Uniquely Useful Characteristics
Many social media platforms exist, but there are probably fewer than 10 key platforms you should worry about. Here's a list of 6 social media platforms and their primary audience type:
LinkedIn - B2B

Facebook - B2C

Instagram - B2C

Pinterest - B2C

Twitter - B2C, B2G, B2B

Xing - B2B
There's a lot of Cross-Over from one platform to the next. Adjust your marketing messaging to fit each platform and you'll be set up with a successful marketing strategy.
Identify Pain Points of Each Market Segment
If you want to truly win at developing a high-performance marketing strategy, then you need to know what customer pain point(s) your product solves. Most likely, you will find that your customers actually fall into different segments and perceive their pain point differently from their peers in different segments.
Tie Search Engine Optimization to Marketing Strategy
When you have all of these key marketing elements in place, you'll finally be ready to start your SEO efforts, right? Well, almost. You see, you're an Inbound Marketer, and Inbound Marketing and Inbound Sales require content strategy to support each stage of the marketing funnel. Your marketing mix, to be effective, will need to include a well thought out content strategy along with a budget to produce the content.
SEO Plan
Now, with your customer journey in mind, your content strategy and content plan in-hand, and your Hubspot Marketing Platform available, you can begin the process of keyword research. While we won't go through each and every step it takes to perform and implement an effective keyword research planning exercise, just know that the process I am describing is circular in nature. The ROI from SEO is still one of the highest returns a digital marketer can provide the business.
What are Some Types of Customer Pain Points?
Financial
One of the basic types of customer pain points is financial. Does your product or service help them save money or make more money? Does it help them save money in the short-term or does it take longer term? Is it cheaper than a competitor's offering? Can you quantify it?
Convenience
Are you familiar with Netflix? It's one of the ultimate in convenience offerings out there. It upset the video rental industry dominated by Blockbuster, and changed the movie business forever. There are many other examples of businesses that succeeded wildly by offering convenience. Ever hear of diapers..
Better Service
Offering superior service, from the beginning to the end of a customer's experience with your product or service, is a great way to beat the competition. This includes things like better warranty and service guarantees. For example, there is a truck manufacturer that now offers, a 10/10 warranty. 10 years on a parts and labor. They can do this because they have infused their entire system from design, manufacturing, distribution and dealerships with an integrated information system that monitors everything using Artificial Intelligence.
Avoid Unexpected Outcomes
Overall, creating a well-defined marketing plan leaves little room for unexpected results and financial loss. Taking the marketing strategy tips highlighted above into consideration will give any business a good jumping-off point into marketing their product or service with the proper planning and tools for success.
Marketing Strategy Development Tips
Download a copy of our 5 Must-Know Tips To Strengthen Your Marketing Strategy Development checklist to help get you started with an effective and profitable marketing strategy.
* Here is the link to Hubspot's complete step-by-step visual guide to the inbound marketing process: http://blog.hubspot.com/blog/tabid/6307/bid/31271/How-Inbound-Marketing-Works-From-Start-to-Finish-INFOGRAPHIC.aspx
Until Next Time...