Need to know where to start in developing your buyer personas?
Have you ever heard of the Gillette model of almost giving away the razor but selling the blades?
Or have you ever noticed that while the price of printers continues to drop and their functionality continues to improve, the cost of ink remains stubbornly high?
Perhaps you travel frequently, as I do, and have wondered why most airports are basically uncomfortable, yet the business lounge is usually ok, even has a few perks, like "free food" or drinks.
These are actually sales models that came out of deeply understanding what makes someone buy a product or service.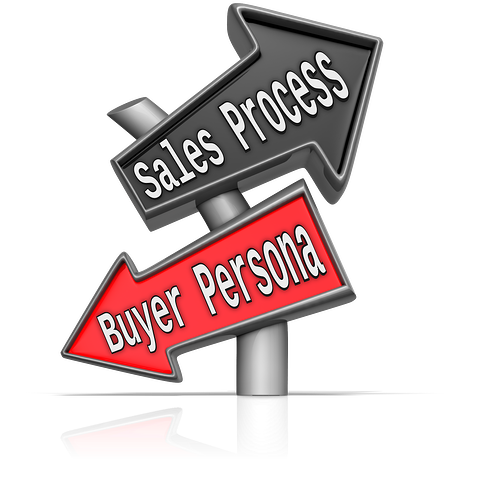 Aligning Your Buyer Persona to Your Sales Process is Critical
These are all well known classic sales models, yet when they were developed, it was regarded as a revelation.
Yet, consumers change constantly, and thus, these models of buyers and their habits must also change.
Companies that fail to detect a change in their customers 'buyer persona', stand a good chance of being blind sided, perhaps eliminated from the market place.
Take the Blackberry, sometimes called the crackberry by dedicated users.
It now finds itself on the block, having been blindsided by first the iPhone and then the iPad, and many competitors, and suffering from device quality issues.
They completely missed the shifting sands of their consumer base.
Perhaps even Microsoft, with a couple of flops on its hands, could stand to learn to listen a little better to their customer.
But how might they do that? What sensors are out there and how could you use them to best advantage.
There are several obvious ones, and a few not so obvious:
Long Tail Keywords.

At the top of the list, at least in terms of the internet, has to be researching long tail key words, or rather, long tail keywords, using tools such as CRM, google keyword planner, or Hubspot's keyword tool, which combines data streams and provides additional information about searches.


Surveys.

There are a number of good online tools to run survey with, such as survey monkey. The trick is designing an effective survey. Many top consumer products companies would never have heard from their customers that they wanted what was about to hit the market.


Field Research.

This can range from people hired to stand in a location, such as a mall or train stations and taking notes (cameras, iffy these days) to conducting meetings with key customers, prospects or even random strangers


Analyzing Demographic Data.

For example, you might decide to distinguish between B2B and B2C or B2G, (Business-to- Business, Business-to-Consumer, Business-to-Government) to first decide "what" type of Business environment your consumer lives in.

In the case of the B2B model, you might then decide to focus on the size of a Business, for example, small, medium and large, or by revenue range, <$10,000,000.00, >$10,000,000.00 to $100,000,000.00, >$100,000,000.00 to $1,000,000,000.00.

Why might these numbers be useful? One way is to assign them to different sales channels.

Direct vs.Indirect or Channel.


In the case of the B2C model, you have a huge number of possible data points, but not all of them will be useful to you in your sales process design.

Just a few of the possible demographic characteristics you could consider and possibly find data on include:
Income
Zip Code
Educational Level
Past and Current Jobs
Marital Status
Age
Hobbies
Generation, i.e., Baby Boomer, Depression era, Gen y, x, millennials, etc.
B2G or C2G.
The government buyer has many characteristics to consider, but the most important one may be simply that they are generally highly constrained by procurement rules.
Essentially, the U.S. government, and perhaps others, at least on the surface, have put in place procedures to defeat the 'civilian'
sales process
.
Nevertheless, they have a large budget, and if you don't mind "death star' class paperwork, then they may be worth pursuing.
Or not.
What are some typical characteristics of the government buyer:
Usually needs to buy off a GSA (General Services Administration) "Schedule" if possible.


You still need to find the right person to sell to, but the buying will generally be handed off to a procurement department to try to get the best price and ensure compliance with an almost infinite number of procurement rules, which have been largely designed to keep the small business out of the government's business, though that won't be obvious.

The upside is that some government business is set aside for various classes of small and disadvantaged business, but if you're one of these, you will find you are forced to invest far more in 'compliance and reporting' than you would in a B2B sales process.


The above means you have to build a relationship, as in any other sales process, but it won't quite play out the same way as far as doing the deal is concerned.
You might wonder why you need to develop a Buyer Persona? Or even how to create a buyer persona.
As it is one of the most critical aspects of your Inbound Marketing efforts, we have developed a complete Buyer Persona development kit that will take you deeply into the process.
To access it, just click the button below.
People Who Read This Also Read:
6 Marketing Metrics Your Boss Actually Cares About
How To Unlock The ROI Of Your Marketing Analytics
How To Segment Your Customers Using SAP BW and CRM
10 Tips For Airlines To Leverage Inbound Marketing
The Art Of Assessing Your Market Segmentation
Do you have your buyer persona clearly developed? Do you have special techniques you use to develop and focus on yours? Please let us know in the comments below.
Thanks