What is Account Based Marketing
Account Based Marketing (ABM) is a type of marketing that focuses on specific target account lists and targets them with personalized one-to-one account-based marketing campaigns.
Account-Based Marketing Strategy
Unlike traditional marketing strategies, which takes a shotgun approach and casts a wide net in the hopes of catching some leads, ABM is much more focused on specific target accounts. B2B marketers that have long used the traditional approach based on spray and pray find this approach rarely works anymore for complex sales. Of the two strategies, account based marketing or ABM, a highly targeted approach, coupled with an Inbound Marketing Strategy, focused on individual accounts, has proven the more effective approach to lead generation and closing sales.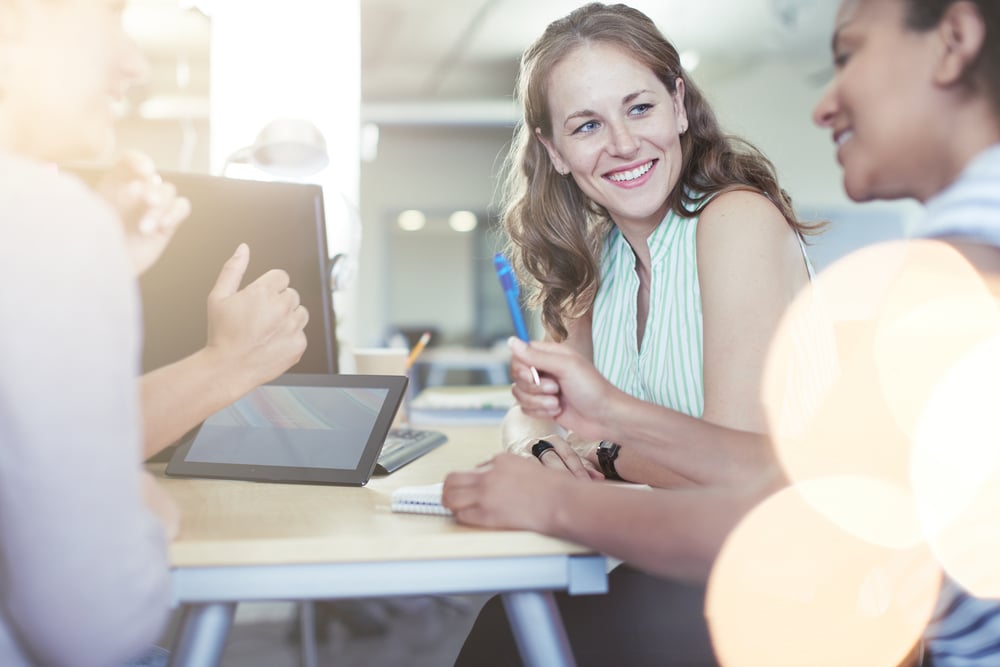 Differences Between ABM and Traditional Marketing
Now let's discuss the differences between Account Based Marketing and Traditional Marketing, as well as how Hubspot and the Inbound Marketing Methodology can help you execute an ABM strategy against a target account list.
Account Based Marketing vs Traditional Marketing
There are several key differences between one-to-many Account Based Marketing B2B marketing tactics and traditional marketing.
Highly Targeted. First, as we mentioned, ABM is much more targeted. Traditional marketing takes a one-size-fits-all approach, while ABM uses personalized campaigns for specific accounts, often targeted at quantifiable characteristics like company size, while being focused on the individual buyer and their buyer's journey.
Sales and Marketing Work as One Team. Second, in traditional marketing, the sales and marketing teams operate independently, while in ABM the two teams work together closely so they target the right target accounts. This is because in order for ABM to be successful, it requires sales and marketing to target the right potential buyer in each role within the Ideal Customer Profile.
ABM vs Traditional Marketing: Which is Better?
The answer to this question depends on your business goals. If you are looking to generate a high volume of relatively lower quality leads, then traditional marketing may be a better fit for you. However, if you are looking to target specific accounts within a particular market and build relationships with them, then Account Based Marketing coupled with Inbound Marketing is the way to go.
What is Traditional Marketing?
Traditional marketing is essentially a form of marketing where marketers use popular media and websites to attract a target audience. People's interest will be captured and nurtured through automated emails, and other mass market marketing campaigns, such as Radio, TV, Billboards and Direct Mail approaches.
Traditionally, before digital and social media marketing became prevalent, businesses used traditional marketing to reach customers. Many companies still use traditional marketing methods when marketing their SaaS solutions and other products and services, but the costs keeps rising while the results keep declining.
What is Account-Based Marketing?
Account-Based Marketing (ABM) using inbound marketing can help sales and marketing teams achieve incredibly high growth goals. Using aligned marketing and sales ABM teams, it creates personalized experiences for all of the stakeholders and high value leads within an Account rather than individual purchasers. It relies heavily on content marketing at stages of the marketing and sales funnel.
Targeted Lead Generation
An ABM lead generation strategy focuses on identifying and selling to the right buyers in a single account in a target company. It begins by aligning sales and marketing so both parties can analyze and model a specific account, typically recording the results in a CRM system that supports the ABM approach to Inbound Marketing, like Hubspot. The marketing and sales strategy is designed to target a particular account. So how do you get started with ABM?
Create an Account Based Marketing Team
Your first step toward success
Account based marketing campaigns require a highly coordinated team effort among many groups to focus on target accounts. It also requires different marketing skills. Many of today's ABM teams are actually made possible through cooperation and coordination within and among marketing teams, sales teams and operations. This is made possible by having the right software available, such as Hubspot CRM. This team approach coupled with using ABM best practices yields the highest return. It does, however, require different marketing resources to fully leverage the power of an ABM approach.
Role of an ABM Certified Strategist
A Certified ABM strategist is a marketing professional who specializes in Account-Based Marketing (ABM) and has completed a Account Based Marketing course received a certification to demonstrate their expertise. Their role within the context of ABM strategy is to lead and coordinate the ABM team in identifying and targeting high-value accounts based on their Ideal Customer Profiles (ICPs). They work closely with the sales team to develop unique content and strategies for each target account and ensure that all marketing and sales efforts are aligned and coordinated. A Certified ABM strategist is also responsible for implementing a personalized marketing approach that combines content marketing, demand generation activities, and traditional marketing tactics to reach potential customers. With their expertise and strategic direction, they help maximize the potential of their clients while building strong relationships that span across the organization and geographies.
Account Based Marketing vs Marketing Automation
ABM campaigns have multiple channels into a target company. You may also have to coordinate campaigns with Channel Owners and the people connected to these channels, depending upon your sales process. This can extend well beyond the four walls of your own company and onto other businesses. It's one of the reasons you need an enterprise class marketing automation platform, such as the Hubspot Marketing Enterprise Suite.
Account Based Marketing Targeting
When many companies must work together to pull off a successful ABM strategy, highly aligned companies take a focused approach and make sure all of their marketing and sales teams are working from the sheet of music. They can tips among themselves about changes within the target account, and generally, act as a larger, more capable marketing solution provider.
Relation Between Marketing and Sales Departments
In account-based marketing the marketing teams work in close collaboration with sales team. The ABM team works to identify target accounts based on their Ideal Customer Profiles or ICPs.
Unique Content and Strategies
The team also creates unique content and strategies for each of their target accounts. The sales team uses this information to reach out and connect with the decision makers and individual leads within these accounts.
Takes a Targeted Approach
While the traditional inbound marketing funnel relies on prospects to find you, ABM works in a more targeted approach. It combines personalized marketing, content marketing using compelling content and traditional demand generation activities to reach potential customers.
Aligned
Less aligned companies struggle to pull this approach off and often send out uncoordinated marketing messages to as many leads as possible often with little to show for it. In these situations, customer experiences tend to be less than satisfactory and do not often result in cross selling opportunities.
Account-Based Marketing and Inbound Marketing
And Advanced Lead Generation Strategy
ABM helps you penetrate the most valuable accounts in an inbound way. You'll first need to identify the typical key stakeholders by role within your Ideal Customer Profile. Then you will develop a content plan that targets each of these roles with contextually aware, specific content.
Content and Messaging Personalisation
Let's face it, everybody is inundated with advertisements, distracted by meetings and under constant stress. This has the effect of reducing their ability to pay attention, especially to your messaging, if it is not highly relevant to their needs, personalized just for them, and delivered when and how they want it.
Identify Your Ideal Customer Profile
While marketers talk about Buyer Personas, sales is focused on customers. Ideally, these two concepts are completely aligned.
However, if your product or service is very complex, expensive or requires a lot of education (or all three of these), they may not always be aligned.
There are usually many people in a target account who all play a role in the buying process. Many can say 'no', while usually only one or a small group can can say 'yes'. Find that person is critical to your success.
Identify Your Economic Buyer
While sales and marketing must work closely together to identify the various stakeholders, marketing must focus on generating content for each of the personas within a Target Account. Sales, on the other hand, must work on identifying who is the actual economic buyer.
What's an Economic Buyer?
The economic buyer is the one who signs the contract and pays the bills. They are also known as the 'Power User'. While they may not be the final decision maker, they have a huge amount of influence in the decision making process. They often are not immediately obvious to the sales team.
Why It's Critical to Know Your Customer's Lifetime Value
Traditionally, lead generation is the best way to attract more customers. However, a large crowd may lead to unqualified leads. For the majority, this may represent temporary customer relations that last mainly until the purchase has been made.
Account based marketing is designed to generate qualified leads that increase customer lifetime value. ABM operates under strategic direction and nurtures client relationships. ABM helps you maximize the potential of your clients while building strong relationships. These relationships are often complex and deep, and span across the organization as well as geographies.
Easier to Upsell by a Factor of 10
Companies like SAP always find it easier and more profitable to sell additional software into an existing account rather than selling to a net new customer. Just how much easier and cheaper?
SAP Sales Experience
Based on this author's own long experience selling and servicing complex SAP deals, I found that it is about 10 times more expensive and way more difficult to sell to a brand new customer than to sell additional software into an existing customer. What are some proven account based marketing ideas sales professionals can take away from my experience Marketing and Selling SAP
Build a Joint Customer Solution Roadmap
What's the secret to taking advantage of the fact it easier to sell to an existing customer than to a net new customer? Doing Account Planning in conjunction with your customer, typically involving an ABM strategy template.
When you have the trust of your customer established, you should be able to sit with them and develop a joint solution map. What does that mean?
Building a Highly Personalized Solution Roadmap
When you have hundreds or even thousands of solutions in your product catalog, as many companies do, such as SAP, Oracle, Microsoft or Salesforce, your customer needs and appreciates you providing him additional valuable solutions. When building out a client's solution map, it should also include comprehensive business case. Developing these usually requires a team approach, often combining numerous teams with different skillsets from within your own company as with the clients company. Otherwise, your business case and solution roadmap will not have deep 'buy-in'.
Have a Deep Understanding of Your Customer's Business
High value accounts, known as enterprise accounts, provide you an opportunity to position and sell high value products into existing accounts, perhaps for years or even decades.
By providing relevant content coupled with a personalized experience, your targeted approach will provide many cross selling opportunities. Personalized content is key here.
Generic presentations, no matter how good they appear to be, 'out of the box', almost always need to be customized for individual clients for specific events. It's possible to templatize almost everything, but those should be viewed as baseline documents that need to be worked to be effective.
Sales Alignment and Service Alignment are Crucial
Within key accounts, all key decision makers need to be identified and kept apprised of key points of your proposed solution map. This is also why your delivery teams need to constantly work with your sales teams to keep key decision makers 'in the loop' and acting as your champion.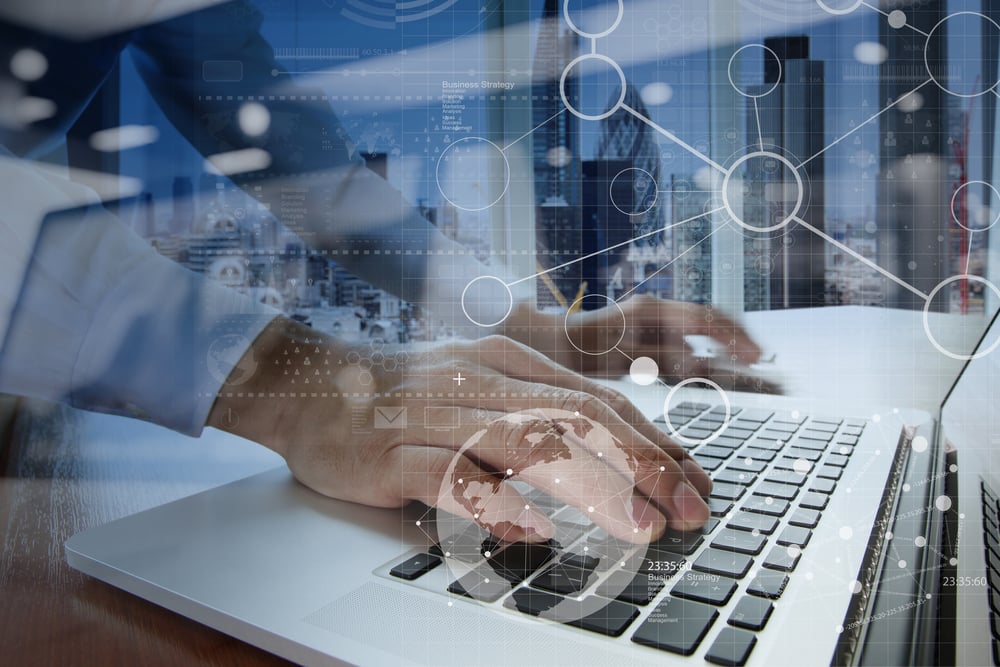 Delivery Teams Form a Part of Complex Sales Cycles
For very large enterprise software projects, you will often have pre-sales teams prior to the sale and implementation teams after the sale involved.
A successful ABM campaign will make sure all of these players are fully aligned from your account based marketing strategy to delivering what was promised.
These delivery teams will often be in a position to capture requirements that emerge as the delivery takes place and new requirements are uncovered, for which your company has solutions or could potentially develop a solution. These should be fed back into the joint customer solution map so that you can offer even more value long term to the customer.
Hubspot Account Based Marketing
HubSpot's Account-Based Marketing software is designed to help you attract, engage, and close your ideal customers. It gives you visibility into which companies are visiting your website and how they interact with your brand. You can then use this information to create personalized experiences for each account.
Inbound Methodology
The Inbound methodology is a customer-centric approach to lead generation that aligns with how people want to buy today. The Inbound Marketing Strategy attracts strangers and converts them into leads by creating helpful personalized marketing content. It helps sales team to close leads into customers by building relationships and trust.
How Hubspot Can Help You Execute an ABM Strategy
Hubspot's CRM (customer relationship management) system is designed to help you to attract, engage and close high value customers. It gives you visibility into which companies are visiting your website and how they interact with your brand. You can then use this information to create personalized experiences for each account.
The Inbound methodology is a customer-centric approach to lead generation that aligns with how people want to buy today. The Inbound Lead Generation Marketing Strategy attracts strangers and converts them into paying customers.
Hubspot Provides a Comprehensive ABM Capability
As we've seen, Account Based Marketing is a targeted approach to marketing and sales, focused on high-value accounts. Hubspot's Account Based Marketing software is designed to help you attract, engage, and close your ideal customers. It gives you visibility into which companies are visiting your website and how they interact with your brand. You can then use this information to create personalized experiences for each account.
Native Account Based Marketing Capabilities
In addition to providing account-based marketing software, Hubspot is also a great resource for learning about inbound marketing and how it can be used to attract, engage, and close your ideal customers.
How Can We Help You Implement ABM?
SAP BW Consulting, Inc. is an experienced certified Hubspot Partner specialized in enterprise software sales and service using Account Based Marketing. We can help you design, implement and continuously improve an ABM marketing and sales strategy.
Our team of expert consultants have years of experience in Account Based Marketing, Inbound Marketing, and Traditional marketing. We will help you create a ABM plan that is tailored to your specific needs and goals. Contact us today to learn more!