Join Me at the 2022 Fame and Profit Summit
Get Your Free Ticket
You're invited to hear me speak for the first time on creating high-converting content next week at the Fame & Profit Summit 2022. Here's your link for a free ticket https://fameandprofit.com/tickets?via=lonnie55. The entire event is being recorded and will be available online. There are a limited number of seats available. You will also be able to interact and network with other attendees, ensuring you get all the benefits of the profit summit.
I Will Show You Your Customer's Questions
Every successful business enterprise depends on knowing what questions customers are asking and then answering them.
Online Business Owners Need to Know This
These questions are not always easy to 'hear' nor even answer. If you have an online business, or even just a website, you have a secret weapon where you can see what questions your customers are asking. But answering them is a key part of your Marketing and Sales teams job. I will show a simple, step-by-step process (which is free) to quickly find those questions.
Profit is the Word of the Day
The profit to be earned from learning where to find these questions and learning how to answer them to bring in even more customers and revenue should not be underestimated. After all, you have a lot of capital invested in your business enterprise, you need to 'sweat the assets', which means answering those oh so valuable customer queries. As the Best Selling Author of "How to Dominate any Market: Turbocharging Your Marketing and Sales Results", I will reveal a battle test approach to uncovering these questions.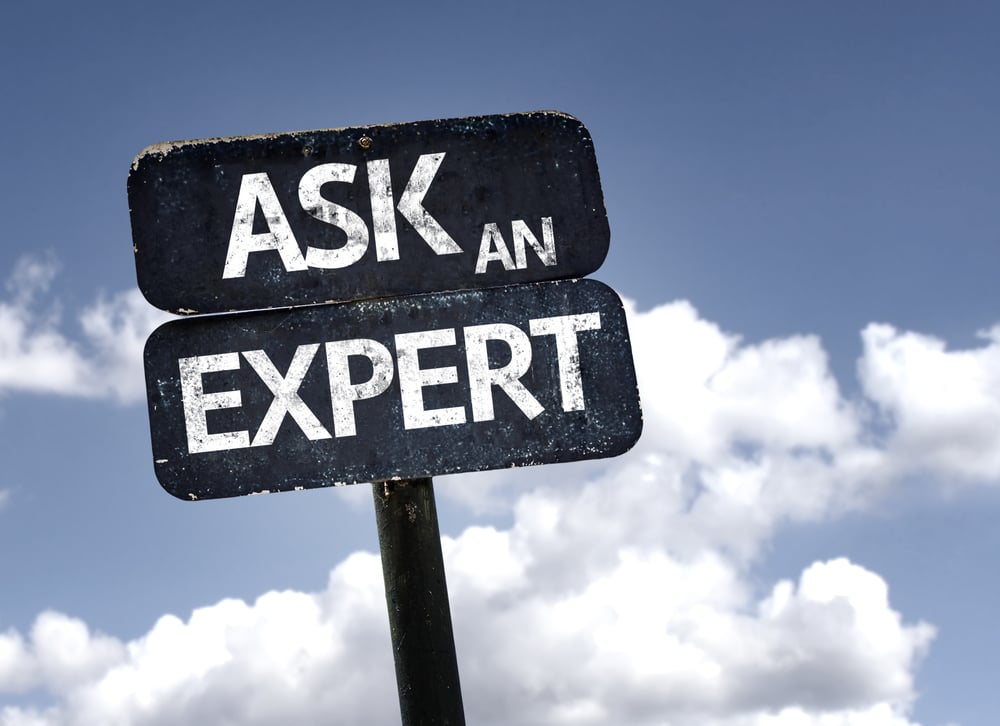 Better Questions Equal Higher Selling Price
Asking better questions is a key to success for any business. By asking higher quality questions, you can identify the needs of each customer more accurately and tailor your solutions to match those needs. This helps ensure that customers get exactly what they need - instead of settling for subpar offers from competitors – and makes them more likely to pay higher prices for the right solution. As a result, higher quality questions can help you increase your sales price and provide better value to customers.
Build Brand Trust
Additionally, it helps build brand trust and loyalty since they know they can rely on you for accurate solutions that meet their needs. In short, asking the right questions is critical for maximizing the success of any business. Remember, they've already been asking questions, of importance to them, that reveal intent. Now you must answer them.
Get Your Free Tickets
Just click the button
A small sample of what you'll learn about during this 3-Day event…
How one coach transforms sales processes by encouraging entrepreneurs to think from the client's perspective and helps to end sales chaos with a robust strategic plan to harvest the hidden profits. Check out Lynn Whitbeck's session: 7 Surefire Ways to Boost Your Referrals and Sales.
How to make the best type of financial decisions that will lead to a healthy business and a meaningful and fulfilling life that you love. Check out Derick Van Ness's session: How to Get up to $26,000 per Employee Through A Simple Government Credits Program (Even if Your Business Grew During COVID).
How to create your own unique movement in your space – from the stage. Tune into Amy Dix's session: The Power of Speech: Grow Your Business in a Meaningful Way.
Publish a book that positions you as an expert and helps you grow your business and authority. Listen to Michael Delon's session: Create Your Book Without Writing a Word: How to Generate Profits as an Author Without Selling a Single Copy of Your Book. You can check out my book, "How to Dominate Any Market: Turbocharging Your Marketing Sales" here.
Learn the nuanced ins and outs of networking and digital marketing - and how to optimize yours. Check out James Hipkin's session: 6 Seconds or Less to Connect.
How to empower your business with the application of tech. Listen to Justin Esgar's session: Building & Utilizing Tech Tools to Grow Your Business.
How to build a virtual event that will build community and boost conversion. Tune into Rudy Rodriguez's session: Holding High Profit Events
Learn to get your feet wet in the franchising space. Check out

Jon Ostenson's session:

Power of (Non-Food) Franchising to Scale your Business and/or Portfolio.
Learn How to Drive Your Stock Higher
As very long term stock market investor, I am counting on business owners and their teams to continuously upgrade their business skills, across every business domain. This event will provide plenty of valuable information every business owner can put into immediate practice. Even you don't run a publicly traded company, you should still be trying to improve your company's financial performance, every day.
Learn How to Improve Key Financial Metrics
As a business owner, and SAP Business Implementation Expert, I am always looking for ways to help companies improve their operations, from Marketing, Sales, Logistics and Human Resources Management. Each of these sessions provide value tactics you can put to use to improve:
Total Income

Total Revenue

Net Income

Operating Profit

Net Profit

Operating Cash Flow

Gross Profit
This is a great resource and we're proud to be able to offer it to our prospects and clients.
Drive Higher Economic Profits via Better Systems
At my business, we understand that in order to achieve sustainable economic profits and growth, companies need to have efficient internal systems in place. Our team of experts can help you optimize your processes so that your company reaches its full potential. Using our extensive SAP implementation services capabilities, we will guide you through the implementation of automated systems for managing inventory, financials, and project management.
System of Systems
Every company works using a complex landscape that is really a system of systems. That why we offer Business Consulting Services, in order to design, implement and fine tune those systems. There is no need to generate a lead if you can close into a sale. There is no need to make a sale if you can't deliver. It takes systems, which are not always 'designed', but rather represent an accretion of technologies, methodologies and frameworks, over time.
Business Consulting Tools
Our team of Senior Business Consultants have experience across a wide variety of industries. Whether your business is running fine, but you think it can go higher, or you're just starting out and need fundament systems design and business coaching, we bring the 'gravitas' you need to succeed.
Inbound Marketing Assessment
As a Certified Hubspot Partner Agency, we specialize in marketing and sales improvement. Many of our clients get started by taking our FREE Inbound Marketing Assessment, which can take advantage of by clicking the button and answering a few questions. It should take less than 15 minutes and will provide you with a marketing and sales transformation roadmap.
What are 2 Primary Focus Areas for SAP Airline Customers?