What is an HRMS system?
Whether you are a 1 man operation or 2 million person operation like Russian Railways, you need an HRMS system.
What's an HRMS System?
It stands for Human Resources Management System, and in earlier times, it was simply called HR or Human Resources. SAP currently calls it HCM or SAP Human Capital Management.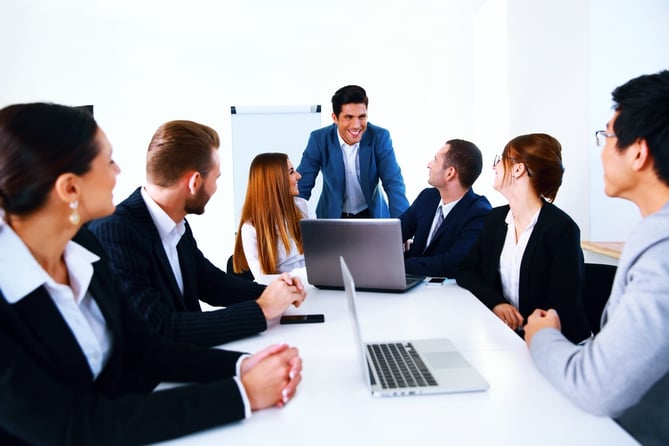 Human Resources are Your Number One Resource
What do you need to know about about how HRMS system works?
From a business process standpoint, it must provide support for the complete Hire-to-Retire business process.
To do that, it must provide the following 10 capabilities to be considered a complete, world-class HRMS system:
An HRMS system must provide the capability for HR specialist to design and develop an organizational structure for the enterprise.


It must provide the ability to process payroll for all types of employees, whether salaried, hourly, external or internal and be fully integrated with the financial system.

The SAP payroll module is how SAP handles this requirement.


It must provide the ability to post job requirements on the internet and other mediums.


It must be able to interface with web based HR portals, like dice, LinkedIN, mapertunity or sapfans.



It must provide the ability to monitor the recruitment pipeline, (usually by including an ATS or Applicant Tracking System and by integrating with 3rd party ATS and VMS systems) including the ability to track:

Open Positions

Candidates in the pipeline

Candidate status



Be able to monitor and ensure compliance with all legal requirements.

It should also be able to track skills and certifications, such as SAP Certifications. This is a key risk mitigation strategy for companies that work in highly regulated industries, such as aerospace & defense, pharmaceutical, food services and nuclear.




Be integrated into the production management function such that you can not only model process capacity but also manpower required/consumed by each such process.

SAP time management provides fully integrated services to both of these requirements.


Provide Kiosk self-service capability.

SAP HCM, as well as SAP SuccessFactors, are both SAP cloud based human resources software that provides this and much more. It also provides time management capabilities as well as deep integration with 3rd party systems like Kronos.


Offer the possibility of having part or all of the system operated on an outsourced basis.



SAP HR Employee Management Software is specifically optimized for this scenario.




Support Mobilization of people for international work.


Obviously, there are many other required functionalities for an HRMS system.
HR Modules in SAP
There are eight primary modules in SAP HR that provide comprehensive support for all of these functional requirements.
The most important of which may be a highly evolved analytic capability.
Our experience across multiple SAP projects tells us the most important aspect of the SAP HRMS may well be 'flexibility' and 'simplicity' in terms of the ability of HR departments to effectively use the system.
Their main analysis requirement is often the cost of acquisition of a new employee.
However, we have found that each company has slightly different analytical needs and thus, each KPI is usually unique for each company. Perhaps we can help you build a more effective HRMS system for your company.
We appreciate all comments and links!
Thanks