We Make Working With SAP Profitable
We Know How To Make SAP Love You
Does this describe you:
You paid $100,000 to become a SAP Services Partner or a SAP Support Partner, but you're not quite sure what to expect as one of the many 'best run' SAP Consulting Companies out there? Or maybe, you have noticed a significant decline in your annual deal flow via your long-standing SAP Partnership Management agreement.
Demand Generation Efforts
Most importantly, your SAP Demand Generation efforts are not yielding the required results to hit your sales goals. If it does describe you and your situation, then you may be able to benefit from our SAP advisory services by:
Having someone who knows how SAP partners and the different SAP Partner levels are actually managed from the SAP side who actually managed SAP Partners including some of the largest System Integrators.


Having someone who has crafted SOWs that don't automatically handicap the SAP Partner just so SAP can win the deal. This is true for SAP Successfactors Resellers as well as the wide array of other types of SAP Partners, including

SAP Business One partners
SAP B1
Channel partners
SAP BusinessObjects resellers
Business Innovation oriented partners.

Having someone who knows how to become a SAP partner and create a customized, transparent road map for you to follow on your SAP Partnership journey. This is where we will drill in on your messaging around your cloud services approach to delivering software and programs that help your customers take the initiative on dominating their marketing - using your help and expertise.


Knowing how to set expectations of SAP vis-a-vis your investment in the partnership that their sales team and your sales team act as one. When one of their Account Executives on their mobile device to see who can help them win a deal, we will make sure your name pops up first.


Knowing how to position your professional services and SAP implementation partner services in perfect alignment with your unique selling proposition so that SAP turns to you first. When you get this right, when a potential SAP customer uses the SAP Partner Search function on www.sap.com, you will have a much higher chance of showing up.


Knowing what tools are available from SAP, which ones to use and which ones to take a pass on so you can deliver a great customer experience. This means understanding how to model a business process within one of the business process modeling tools or being able to help SAP establish and maintain good customer relationships. This is key making sure you show up when a potential client uses the online SAP partner finder.
Top 10 Guidelines to Choosing a SAP Service Partner
5 Surprising Reasons Enterprises Don't Use An ERP
How SAP Professional Services Solutions Help You Increase Profits
SAP Solutions Expertise
We offer Senior Level SAP Partnership Management consulting services coupled with deep insight into the SAP Portfolio of Solutions, such as SAP ERP, SAP ECC, SAP SuccessFactors, SAP S/4 HANA, Cloud Solutions, Human Capital Management, SAP Business One, SAP Business byDesign and the sales approach they use for each of these solutions, and how to fully exploit the partnership as you help customers become an intelligent enterprise.
SAP PartnerEdge Might Be Your Doorway to Success
When you become a member of SAP partneredge, you open the doors to an extraordinary partner ecosystem with many potentially lucrative business opportunities with many different types of SAP customers. But you need someone to guide and mentor you if you hope to make your SAP partner edge a success.
SAP Industry Solution Go To Market Strategy
What many partners don't realize is the importance of having an industry first go-to market strategy. Though the SAP Solution Portfolio is vast, SAP has long held a competitive advantage by having specialized industry solutions such as SAP GRC and SAP Event Management, tailored or configurable for specific SAP Industry Solutions.
SAP Industry Niche?
The partners that I routinely work with typically take this concept to a whole new level by niching down to highly specialized areas. I will show you why this is critical to get right and why you can 'own' an industry and why you should, especially if your goal is to become an SAP reseller or better still, to get SAP be your reseller.
SAP Implementation Partners in USA vs SAP Implementation Partners in India
While there is certainly competition between partners based on where they are geographically located, such the United States (USA) vs India, there is a different kind of competition between a SAP partner in Pakistan vs SAP partners in India or even SAP partners in Singapore vs SAP partners in Malaysia. The playing field among these different partners has evolved drastically over the past two decades, and will continue to evolve. What cannot be avoided is the impact the move to the cloud has had on services revenue. There is a winning approach and I can show you how to take the most profitable approach by thinking strategically.
Let's Talk
Use the form to book a FREE initial consultation with me and we'll see if you can't make it into the winners circle this year and every year going forward.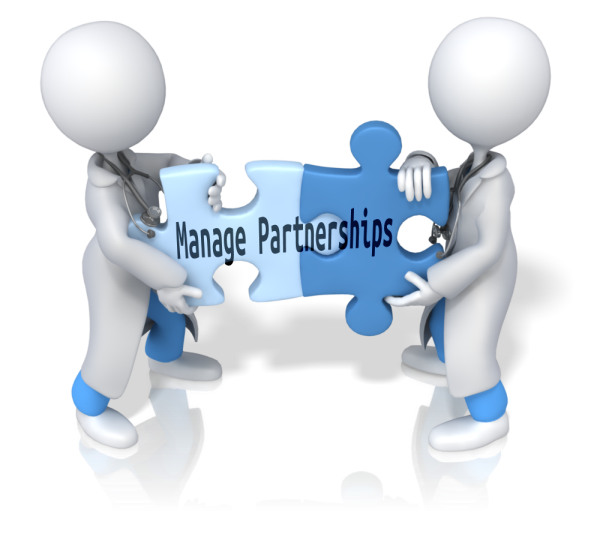 Get Your SAP Implementation Proposals Reviewed by the Experts
As a SAP implementor, you spend a lot of valuable time preparing responses to RFI and RFPs. Having responded to and won some of the largest SAP deals over the past 25 years, I've learned what elements of a successful bid must be in place for you, the implementer, to win the deal.
You want to win the next deal! Just complete the form to get started.