Startup, Growth Phase, Steady Run Rate
Which Phase Are You In?
My brother and I started SAP BW Consulting, Inc. almost 10 years ago. When we started our business, we both already had decades of work experience between us. This experience was in very complex business environments.
Both of us already had MBAs, and in fact, we both had always been entrepreneurial types. For instance, when I was a kid, I sold custom Christmas Cards, seeds, and garden produce.
Later on, I worked as a water well driller. Over the years, I had always had some sort of side gig, even while in the military. Some of these side gigs were in complex businesses, such as Supply Chain Management.
Business Schools Don't Go
Nearly
Deep Enough Into Any Subject
You don't need an MBA to know how to start a business. But it is helpful.
What Type Of Business Do You Form?
Your MBA will at least teach you the basics of what type of business you should form. Whether that be an LLC, Sole Proprietorship, S Corp or C Corp.
When you actually go to form your business, you won't have enough information. You need a lot of information to make this decision.
Too Much Information
What you will find is that there is now an overwhelming amount of information. That's only for this one aspect of business.
You'll also get some training on: marketing and sales, human resources, accounting, statistics. These are some of the core courses. There are many more.
You may be in a start-up program. In these, you will find that much of what you're taught is you discovering the answer.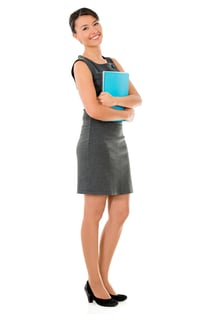 Start-Ups Are Searching For a Market
At least according the famous professor Steve Blank. Most businesses I've run across are actually doing something that is already 'proven'. Few are pure 'high tech startups'.
If you're running an accounting shop, or are a CPA for hire, you may be looking for customers. They already know what you do, more or less.
Existing Businesses Need To Scale
Scale is a fancy way to say 'grow', and it means grow fast before competitors catch up. Let's say you go from zero revenue three years ago to four million a month now. You got lucky. Now, each of your systems will operate at over-stressed levels.
Logistics, running red hot. Marketing, burning through money to feed the sales machine leads. Sales, struggling to stay ahead of customer demand. Most
critically
, cash burn rates are through the roof.
Competition Is Fiercer Than Ever
Due to a confluence of factors, there are now far more competitors in every single market. They are trying to capture your customer's money.
Practically
speaking, it means that in the past you might have had one or two competitors to contend with. Today, it is very likely you have 15 or more. Digital marketing and sales channels exist for almost every product or service category. This holds true for everything from Bull Dozing to Wine Glass jewellery (yes, that's a thing).
More Competition Means You Must Master Marketing Above All - But Not Only Marketing
Many businesses are not and will not
be exposed
to 'foreign' competition. None are safe from competition. Competitive differentiation now depends upon digital marketing in all its complexity.
That doesn't mean all the other marketing approaches are now obsolete. It does mean 'digital first' is
probably
what you and your business need to master if you are to be successful.
Organic Marketing Isn't Free - Nor Is Any Other Channel
On the advice of SAP, we used Inbound Marketing when we started our SAP consulting practice. Inbound Marketing works, and works well, but is a long game. Hubspot bench mark data indicates it's 62% percent cheaper than traditional marketing. This is impossible to prove unless you have a marketing platform, like Hubspot. Hubspot is our system of choice
Even with such a system, most businesses struggle to know the true cost of a lead, because they aren't 100% on Hubspot. This situation is more prevalent the larger the business. We have some of the largest organizations in the world in our portfolio. This holds true for them and for the smallest organizations.
Hubspot is not the only system you're going to need when it comes to marketing success. You're going to end up using a wide array of systems, some of which you 'own' and some of which you 'consume'. You're going to use Google Analytics, Google Adwords, Google Tag Management and Google. You'll also use a whole host of other Google properties.
Ultimately
, you're going to find you have a complex system landscape. When you include CRM (Customer Relationship Management), your IT Landscape ends up complex.
For your marketing work, you're going to find you need content, lots and lots of content. Content doesn't come cheap. There is a supply glut. Which, contrary to all expectations, means high quality content is ever more expensive. You want to be the content provider of choice to your customers. Good content that results in organic results, is 'not free'.
If Content is Queen, Logistics Is King
I like interesting problems. Especially when solving them puts more money in my pocket. When you get your MBA, you know how to plan, organize, direct, control, and staff any business for success.
Theoretically
.
Have you ever grown a business from 'gleam in the eye' to 'roaring sales machine'? Then you've faced the beast that is Supply Chain Management. Have you ever had a client want to change the marketing mix because sales are down? Have they asked for the change because they are unable to meet demand, (asking for a friend)?
Then you know how critical it is to know such things as your EOQ and ROP (Economic Order Quantity and Reorder Point). There are also many more Supply Chain Metrics or KPIs you're going to need to know.
Design Your IT Landscape - Don't Let It Evolve
Here's a mind bender - ever look at the IT landscape for a bank? Or an Airline? What will jump out of any examination of these industry environments or any other?
They have dozens or hundreds or even thousands of systems in use. It doesn't matter how long they have been using an ERP such as SAP either. For organizations like the U.S. military, they may well have over 4000 legacy systems.
Those
are Evolved
Landscapes
Don't Be Like Them
When we launched, I had a rare privilege. I knew what an ideal Professional Services IT landscape looked like.
I did not have a 'SAP' class budget for my startup. I set about finding cloud based solution providers. This would allow me to knit together my own Professional Services IT environment. This gave us the ability to compete against the likes of IBM, Accenture, KPMG, CapGemini and all the rest.
In other words, I designed my target operating environment. Then I found solution providers, and integrated them all together using APIs. This approach is very simple once you design it once. It provides a cookie cutter approach used by many of our customers, to get them to IPO and beyond.
Conversion Rate Optimization or Test Test Test
My background in Statistical Process Control or SPC
naturally
inclines me to test. There is a key optimization strategy in the marketing and sales world. It is Conversion Rate Optimization or CRO. I am always testing. You should be as well. Remember the rule of 70 - a close cousin of the rule of 72.
Set Up Your Feedback Loops
If you're spending money on Google PPC, you need to be closing the loop. You do this with closed loop analytics using GCLIDs.
Using Google, Facebook, Twitter, Instagram, Pinterest or Bing? This holds true for them as well. Close the loop. Your Adspend optimization will never work well if you are not able to provide a feedback loop in near real time.
None of your testing will work well if your IT systems, across all business domains, are not

fully

integrated

.
Lean On The Green Eye-Shade Crowd
As I mentioned, I designed my IT landscape up front. This included a financial management system. Without it, I would not be able to fly close to the sun. You won't be able to either, unless you know your financial position.
You need to know the basics of accounting, that's a given. But if you want to compete and win, you need to know a few key metrics:
Cost of Customer Acquisition
MRR or Monthly Recurring Revenue
CAC:MRR Ratio (You're looking for 3+ here)
The first two are especially important when selling services. The second two are make or break when it comes to subscription based services. There are, of course, many other financial and controlling elements to know. Think of the three basic financial statements.
Why I am Always Thinking About An Amazon Angle
You may not think you need to worry about Amazon. Or you may be rocking Amazon. Here's my advice, always be thinking about how you can sell on Amazon or how you can sell more. What happens if you get traction on Amazon? You'll soon find out whether all the rest of your business systems can support your run rate.
I've been able to help clients
drastically
increase their monthly sales on Amazon. How much? One went from shipping a
single pallet
load to
seven weekly semi-trailer loads
. That's a lot of product. This growth happened in less than two months.
Guess what?
That stresses your supply chain like nothing else.
There are so many attractive aspects to getting your Amazon sales channel right. It makes no sense to not be there:
People Kept Recording Our Sessions
Why did I write a book? After all, there's no shortage of business books out there. I've read many, many of them. Some are good, some are forgettable, all added something valuable to my background. But none
really
told me here's all that you have to know to set up a business and dominate your market.
I've been helping clients with their sales and marketing a long time. A funny thing began to happen the longer I helped. They would ask if it was ok to record our calls. At first, it threw me off.
When I asked if there was a problem, they all said, no, you provide so much valuable information. We want to record it so we can refer to it later. Never had that come up before. After all, this is all very 'cut and dry' to me.
Finally, I Wrote a Book On It
How to Dominate Any Market, Turbocharging Your Marketing Sales Results
by Lonnie D. Ayers, PMP, BSC, SAFe
After two years of effort, I've finally brought my book to market. I will show you why there are nine common problems every business faces. I will show you how to identify them and how to solve them from a systematic perspective. Then I'll teach you how to turbocharge your business. All so you achieve unprecedented business success.
Grab Your Copy Today -

Buy On Amazon By Clicking the Image: