SAP Project Resource Management
In today's complex Professional Services environment, one of the most critical aspects of achieving project profitability is Effective Project Management and Profitable Resource Management (PPM).
What are some of the characteristics of successful PPM Resource Management?
First off, you must have a system that provides reliable project accounting and controlling. This system must have the ability to:


The second major requirement is to provide an effective enterprise class project management system which provides:


Finally, the third major requirement is an efficient resource management system. An efficient human resource management system provides:


What issues can SAP Engagement Management help Professional Services firms address: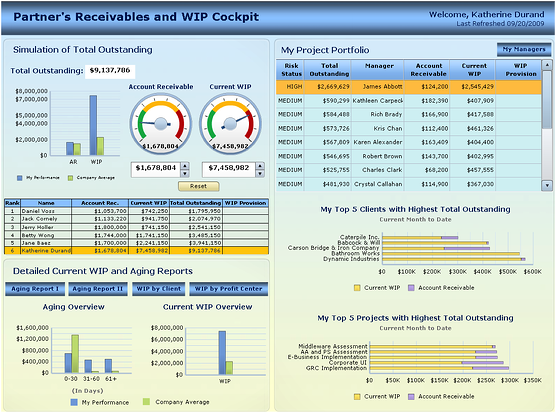 SAP Project Management Dashboard
The Project Management functionality of the SAP Professional Services solution can also:



This is just a small taste of the of the SAP Professional solution. Our aim here is, of course, to show some of the analysis capabilities built into the solution, which can be tailored to your specific requirements. If you would like help with SAP project, just click the button.