SAP Project Resource Management
In today's complex Professional Services environment, one of the most critical aspects of achieving project profitability is Effective Project Management and Profitable Resource Management (PPM).
What are some of the characteristics of successful PPM Resource Management?
First off, you must have a system that provides reliable project accounting and controlling. This system must have the ability to:


The second major requirement is to provide an effective enterprise class project management system which provides:


Full visibility into project status
Project team collaboration
On-time delivery of projects, within budget
Finally, the third major requirement is an efficient resource management system. An efficient resource management system provides:


Information about which resources are available and the ability to book resources tentatively
Doesn't take too long to staff project roles
Quickly onboards resources who are ready to work
Visibility of resources assigned to projects and their activities
What issues can SAP Engagement Management help Professional Services firms address:


Provide the ability to create accurate proposals and quotations for all project resources
Prevent revenue leakage and high DSO (Days Sales Outstanding)
Reliably provide an overview of overall engagement margin and profitability
Provide highly effective reporting of work in progress using Executive Dashboards such as the this sample dashboard.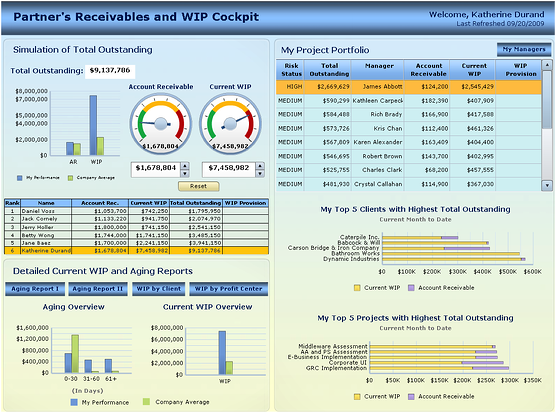 SAP Project Management Dashboard
The Project Management functionality of the SAP Professional Services solution can also:


Provide timely information about which resources are available
An ability to tentatively book resources
Quickly staff project roles
Provide visibility of resources assigned to the project and their activities

This is just a small taste of the of the SAP Professional solution. Our aim here is, of course, to show some of the analysis capabilities built into the solution, which can be tailored to your specific requirements. If you would like help with SAP project, just click the button.