Why SAP BW Projects Fail - A Diagnosis
After watching a recent video by Mico Yuk and Jon of Jon ERP and reading the related Gartner report, which was actually sort of depressing, I had a long tête-a-tête with my brother and chief SAP BW architect to see if we couldn't diagnose why so many BW projects around the world are apparently failing.
Especially since the ones we have worked on have generally succeeded. We think this is an important question because if 75% of all IT projects are doomed to failure on day one, the question is "Why" are they doomed to fail and can these doomed projects be identified through risk evaluation and perhaps set on a course with a high probability ( i.e. > 95% confidence level) of success?
Common Causes of Business Intelligence Implementation Project Failures
Brainstorming, we came up with the following potential common causes of business intelligence project failures:


We also identified certain special causes that we have ran across.
We also came to the conclusion there are various types of project failure risk factors:
Take The First Step To Fixing Your BW Project Implementation Problems
We are sure there are many other reasons that could be identified, but we have just about always ran across these on failing projects.
As they say, the first step in fixing a problem is admitting there is a problem.
If you want to increase the success rate of your Business Intelligence project, you can see there are many areas that must be addressed properly that are related to either people, process or technology or a combination of all three.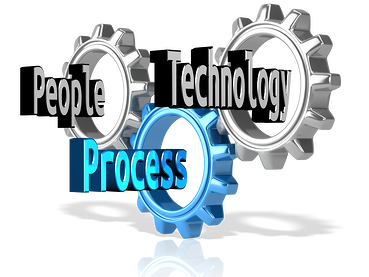 SAP BW User Acceptance Depends on People, Process and Technology Factors
Impact of Bad Data On Project Success
If you read this blog often, and more than 411,000 people have, you will have ran across a little statistic that we find 'impactful' - The annual total loss to all U.S. businesses from bad data is estimated to be over $600,000,000,000 (that's right, six-hundred billion dollars), and for that reason, we have listed bad data as one of the leading causes of Business Intelligence project failures.
There are a lot of ways to attempt to address this issue, and on any project, you might benefit from having a proven data conversion template to use. You can get one here.
But just why might bad data have such a drastic impact on the ultimate user acceptance of a BI system.
The short answer is lack of TRUST!
For instance, if only 70% of your company's total sales (as reported in various surveys) are actually captured by the 'system', and you're the CFO who has to focus on delivering the numbers, you're not really going to be able to just run with what the system tells you (you're gonna need more flat files, more handwork, more Excel; you will get yesterday's numbers...3 months from now).
TRUST or lack thereof is a core component of the economy, no matter where you look. For the CEO of a company that introduces new products frequently, TRUST in the marketing analysis and the related hard-dollar expenditures it takes to successfully launch that new product is critical.
Launching More SKUs Yet Flat Sales Growth
Yet, in a recent survey reported in Inbound Logistics magazine, it was reported that Consumer Packaged Goods companies have launched 23 percent more SKUs (Stock Keeping Units) than four years ago, yet the sales growth rate has remained largely flat.
Data Driven Problem
To me, this is a data problem, which also then leads to forecast errors in the demand planning side of the house.
In short, in the complete Sales & Operations Planning cycle, the product marketing specialist, the demand planners, the sales planners; they all are missing the data they need to make informed decisions.
If the datawarehouse provided it with 100% confidence each and every single day, they would gladly accept it and TRUST it and top management would then have a centralized common Core template system centered around common processes that they could then roll out around the world.
If you have seen a project fail, besides making great reading, please tell us and others about it by leaving a comment below. Without mentioning any names, just tell us what you saw and why you think it was a failure and perhaps what possibly could have been done to prevent this particular failure.
People Who Read This Also Read:
Thanks