Dr. W. Edwards Deming, for those who don't know, was credited with helping Japan become an industrial powerhouse after WWII. As it happens, I attended some of his training on Statistical Process Control (SPC) and was able to apply that knowledge to the aircraft depot maintenance overhaul environment I was assigned to at the time. These days, I apply some of those lessons to Landing Page Optimization to improve lead generation.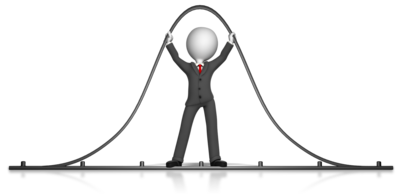 Is your process 'in control'?
One of the key lessons I took away from his course and his writings was the idea of Profound Knowledge.
What is profound knowledge and how does it apply to improving your landing pages?
I would define it as having deep knowledge and insight about a particular process or subject. You often find though, that if you ask 10 people how something works, even if they all work on the same process, they will have slightly different views of the process. You don't uncover this unless you are digging deep into the subject.
For example, whenever we would have a quality issue somewhere in the depot overhaul line (imagine 2500 people working in a building nearly half a mile long, I would dig into the process, diagram how it works, where it appeared to go wrong and interview everyone involved in it. Ultimately, I would almost invariably find the process didn't actually work the way any one person thought, or even how the process engineers had engineered it to work.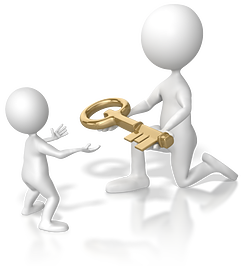 Profound Knowledge is the Key to Creating Effective Landing Pages
To get the process to behave, we had to create documentation that reflected not only how the engineering team thought it should it work, but as well, how the people who were actually doing the work knew it ought to work. From the constant iteration, we developed profound knowledge of a process, brought it into statistical control, then designed experiments to improve it.
Landing Pages Contain Profound Knowledge
Whenever I am working on a landing page, which is really just a way for me or you to provide a form, behind which is usually a 'How to' Guide, video, checklist, mindmap or perhaps a combination of all three, or many others, then I am hopefully using the landing page to pass along some profound knowledge.
So when I am designing a landing page to maximize lead generation, I follow these steps to make it effective:
First, I do research on terms related to the offering I want to offer. The offer should of course, support some aspect of the sales process.


Based on those terms, I brainstorm, perhaps if not usually, using a mindmap to see if I have anything useful to say.


I create a marketing campaign, really a fancy way of saying I give my goal a name.


If yes to step 3, I see what additional 'profound knowledge' I can add to the existing body of knowledge.



I then create the content, following guidelines provided from our good friends at Hubspot. This advice is more than just 'How To' based.

It also includes:

Templates for How To Guides
Guidelines for Videos (3 minutes or less because our brains have all been fried by facebook and youtube)
Blogging content-to support traffic generation



I use their advice to create a Thank You page for the download


I create an SEO optimized Landing Page to link to the the Thank You page


I ensure I have an image that supports my value proposition on the Landing Page.


I set up and link both the Landing Page and Thank You Page


Post Landing Page launch, I use Hubspot's page optimizer to ensure I have hit all the key points for optimization.
Finally, I will create a CTA, or Call-To-Action, a button or icon linked to the Landing Page, which can be used in a variety of places and ways, including other landing pages, blogs, e-mails and videos.
If you want to gain deeper expertise into landing page development, we have prepared an ebook on it for you to use in your own efforts. You can get it by clicking on the button below. If you need inbound marketing support, we can also help you with that as well.