Dr. W. Edwards Deming, for those who don't know, was credited with helping Japan become an industrial powerhouse after WWII. As it happens, I attended some of his training on Statistical Process Control (SPC) and was able to apply that knowledge to the aircraft depot maintenance overhaul environment I was assigned to at the time. These days, I apply some of those lessons to Landing Page Optimization to improve lead generation.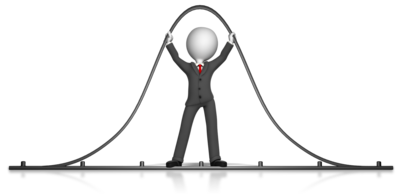 Is Your Process 'In Control'?
One of the key lessons I took away from his course and his writings was the idea of Profound Knowledge.
What is profound knowledge and how does it apply to improving your landing pages?
I would define it as having deep knowledge and insight about a particular process or subject. You often find though, that if you ask 10 people how something works, even if they all work on the same process, they will have slightly different views of the process. You don't uncover this unless you are digging deep into the subject.
Everyone Has Their Own Point of View
For example, whenever we would have a quality issue somewhere in the depot overhaul line (imagine 2500 people working in a building nearly half a mile long, I would dig into the process, diagram how it works, where it appeared to go wrong and interview everyone involved in it. Ultimately, I would almost invariably find the process didn't actually work the way any one person thought, or even how the process engineers had engineered it to work.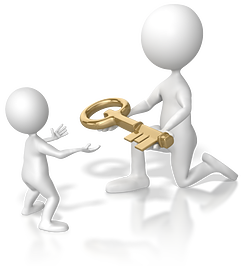 Profound Knowledge is the Key to Creating Effective Landing Pages
As Built vs As Is
To get the process to behave, we had to create documentation that reflected not only how the engineering team thought it should it work, but as well, how the people who were actually doing the work knew it ought to work. From the constant iteration, we developed profound knowledge of a process, brought it into statistical control, then designed experiments to improve it.
Landing Pages Contain Profound Knowledge
Whenever I am working on a landing page, which is really just a way for me or you to provide a form, behind which is usually a 'How to' Guide, video, checklist, mindmap or perhaps a combination of all three, or many others, then I am hopefully using the landing page to pass along some profound knowledge.
Optimizing for Conversion Rate Optimization
Before we get into the specifics of how I optimize a landing page, it's a good idea to understand what we mean by Conversion Rate and Conversion Rate Optimization.
Conversion Rate
Conversion Rate actually has several definitions, but in terms of a Hubspot Hosted Landing Page, it means the number of people who take a desired action on the page versus the number of unique page visitors.
For instance, if 100 people visited your Landing Page, and 10 completed the form you have on it, you would have a 10% conversion rate.
Conversion Rate Optimization (CRO)
While knowing what your conversion rate is at any given point in time is important, of much more value is improving the conversion rate. We do that by forming a hypothesis of something we want to test to see if a change we make to that specific thing, improves the conversion rate or not, or even makes it worse.
Different Kinds of Landing Pages - All Have a Conversion Rate
Just to make life more challenging for the busy marketer or business owner, you need to be aware that there are a number of different landing page types available:
Click-through landing page

Standalone landing page

Ecommerce landing pages

Ebook landing page

Transactional landing page

Multivariate landing page optimization

Personalized landing page

Sign-up landing page, i.e., subscribe to blog
These can vary wildly in design and functionality. But by following CRO best practices, you can test your way to success with them.
Some Key Friction Points To Be Aware of Ecommerce Pages
If your marketing strategies have been designed well, you will find that your target audience is showing up. For those in the ecommerce space, this often means you're going to be dealing for people from many different countries. They all use a foreign currency, at least to your system.
Reduce Conversion Rate Friction by Offering ALL Foreign Currency Conversions.
For our ecommerce customers who operate on the Shopify platform, they almost always want to expand internationally. That means one of the biggest boosters to conversion rates is to automatically provide foreign currency conversion services 'on-the-fly'.
There are a number of 3rd party applications that plug-in into Shopify that provide this service. It has proven to be a real conversion rate booster.
Add Video to Ecommerce Landing Pages
Aside from using a high-contrast color images, keep important page elements (like forms and buttons) above the fold. Use a strong call to action (CTA) that entices people to act. Use only high-quality product images. Finally, consider adding a explainer video to your landing page. Or go even further, and add live pop-up video as a form of chat. Your customers often have questions that can easily be answered if someone would just 'be there', when they click that 'help' button.
Optimize for Mobile Devices
Make sure that your site and landing pages perform well on mobile devices. Make it easy for potential customers to reach you via chat or phone. Make sure you provide 'click-to-call' buttons on your mobile device, we've seen huge bumps in inbound call rates when we implement this little CRO tweak.
Conversion Rate Measurement Systems
We are Hubspot Inbound Marketing Hub partners and customers, and are lucky to have ready access to detailed conversion rate data on every page and form on our website. However, we have many customers who do not have Hubspot and therefore, they need another measurement solution.
Google Analytics and Google Search Console
Knowing your marketing campaign conversion rates can help you refine your marketing strategies, improve the effectiveness of your content marketing or better identify the behavior of cart abandoners from a Facebook advertising campaign.
And with the right web analytics and conversion tracking tools such as Google Analytics, you can turn more of your website visitors into customers. As a business owner, you may worry about your bottom line. A higher conversion rate means spending less on your marketing efforts while earning more customers. So, it's a good idea to know what a conversion rate is, and how to calculate it. With Google Analytics you find out if a visitor is a new or returning visitor. You can also see what browser or operating system was used, and if the visitor used a mobile device or computer. You can also learn how many visitors converted, and which interaction led to the conversion.
Link Google Analytics to your Google Adwords campaign to track paid traffic as well. earn how to setup GA and get the most out of this important tool.
Set Measurable Goals
Do you want to measure purchases? Mailing list signups? Promotional email click-throughs? Remember to focus on just one variable, or else your results will be muddy and hard to understand. Find out where you're losing your visitors. Use whatever analytic tools you have at your disposal— Google Analytics, Google Optimizely, and make sure you're running user behavior tests, etc.
What Other Questions Might You Want to Answer?
Are your visitors abandoning their shopping carts ? Or are they failing to get to their carts in the first place? Come up with a list of potential landing page and checkout page changes that might fix the problem. Maybe your "add to cart" button should be bigger or more prominently placed, for example. How many visitors converted, and which interaction led to the conversion.
Average Session Duration
Average session duration is an engagement metric that gives you a general idea of how long people are on your site. A high bounce rate means a low average time on site — visitors aren't sticking around long enough to convert. Average Page Depth (AKA Pages Per Session in Google Analytics). Average page depth is an engagement metric that tells you how many pages a potential shopper visited before leaving. This metric measures total pageviews per session duration. Note that more page views can mean more engagement or a lack of clarity in your conversion funnel if no conversion is recorded.
Designing a Top-Notch Lead Generation Landing Page
When I am designing a landing page to maximize lead generation, I follow these steps to make it effective:
First, I do research on terms related to the offering I want to offer. The offer should, of course, support some aspect of the sales process.


Based on those terms, I brainstorm, perhaps if not usually, using a mindmap to see if I have anything useful to say.


I create a marketing campaign, really a fancy way of saying I give my goal a name.


If yes to step 3, I see what additional 'profound knowledge' I can add to the existing body of knowledge.



I then create the content, following guidelines provided from our good friends at Hubspot.

This advice is more than just '

How To

' based.

It also includes:

Templates for How To Guides
Guidelines for Videos (3 minutes or less because our brains have all been fried by Facebook and YouTube)
Blogging content-to support traffic generation



I use their advice to create a "Thank You" page for the download


I create an SEO optimized Landing Page to link to the the Thank You page


I ensure I have an image that supports my value proposition on the Landing Page.


I set up and link both the Landing Page and Thank You Page using an optimized lead capture form.


Post Landing Page launch, I use Hubspot's page optimizer to ensure I have hit all the key points for optimization.
Don't Forget the All Important CTA
Finally, I will create a CTA, or Call-To-Action, a button or icon linked to the Landing Page, which can be used in a variety of places and ways, including other landing pages, blogs, e-mails and videos.
Go Deeper on Developing Optimized Landing Pages
If you want to gain deeper expertise into landing page development, we have prepared an ebook on it for you to use in your own efforts. You can get it by clicking on the button below. If you need inbound marketing support, we can also help you with that as well.