Setting Yourself Up For Success
Have you struggled to define your 'buyers journey'? You already know that today's Buyer, whether Business-to-Business (B2B) or Business-to-Consumer (B2C), is hyper connected, actively researches any product or service prior to contacting any salesperson, and is estimated to have completed well over half of her buyer's journey before first engaging with a company.
It's a Challenge to Model Your Sales Funnel
This makes it very difficult to model your marketing and sales funnel, especially if you sell a multitude of products and services, each of which will have a distinct set of sales process steps.
Integrated Marketing and Sales Platforms
As companies deploy integrated marketing and sales platforms, such as Hubspot, which has both an Inbound Marketing Platform, a Customer Relationship Management Platform and a Lead Intelligence system called SideKick, responding to leads becomes a technological challenge.
Embedded Process Information Management
Every business is unique, and therefore, has unique business processes. Every workflow management system will have embedded within, either implicitly or explicitly process information that reflects business activities that must happen if the business is to function.
Need Workflow Automation to Help Sales Produce Revenue
If you're like us, you are generating more and more leads, and need a way to help your Sales team focus on the highest value leads. That's why we rely heavily on automated workflows. But in order for us to rely on these automated workflows, we need a convenient way to produce workflow diagrams. That's one of the reasons we love Hubspot's workflow tool, you can build and test the workflow design right in the system.
Distinguishing Between Workflow Types
Workflows are also sometimes distinguished as manual or digital. Digital workflows are usually automated workflows and ones that use artificial intelligence ( AI ). Manual and digital workflows are also sometimes called human-centered versus system-centered workflows, respectively. Business workflows exist in every organization across all industries. Business process workflow management software is often used to orchestrate business processes that can be very complex in nature. Some workflow management systems have AI capabilities that can identify and add business process efficiencies and improve business operations and processes.
Focus on Automating Marketing and Sales Workflows
We want to focus on using them for automating marketing and sales tasks using best practices learned from real world engagements.
Which 'Best Practices' Work Best:

First, you need to know about four of the most critical tools you will need to employ which are available in the Hubspot system (indeed, in any comprehensive integrated marketing platform, such as SAP Hybris Marketing or Marketo)
The Keys to Success
So how should set up your sales funnel management system to maximize sales productivity?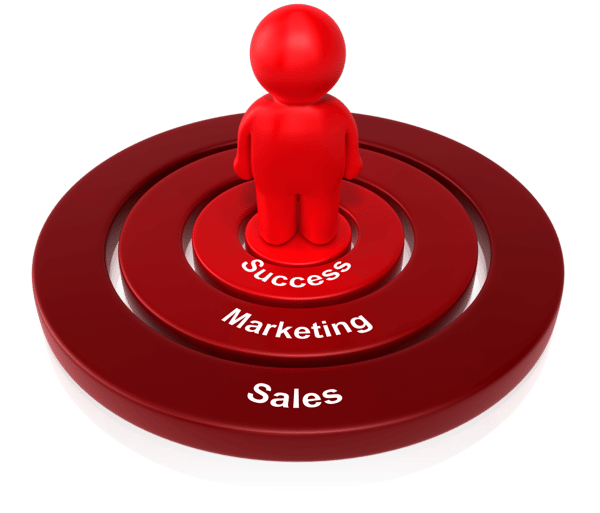 Sales and Marketing Need to Work Closely Together
This all sounds like a lot to get set-up, but is actually very simple and doable using marketing and sales automation tools, as well as disciplined management. However, we have found that many customers need a little coaching to set this up as each business has wildly variable buyer's journeys. That is why you might want an Inbound Marketing and Sales Workshop.