Do You Remember the First Time You Closed a Deal?
Did You Get a Rush From It?
Well, I remember my first small sale; an old jeep top, but not the rush.
The first sales where I remember the "rush" was when I was there for a million dollar plus SAP license sale for a phone company in the Middle East.
Now, many closed deals later, approaching a very significant total dollar volume, I still get the rush, but now I also want to make sure the whole sales and marketing team share in the rush of the experience.
And I want it to work ever better!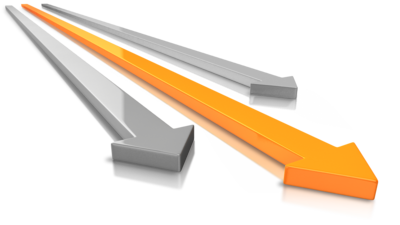 Sales and Marketing Must Work as a Team!
Inbound Sales Methodology
There are all kinds of sales and marketing processes, and frankly, some work better than others.
Inbound Sales Strategy and Inbound Sales Process
A Target Account Based Model
My particular sales expertise happens to be in the enterprise software and services sales arena that combines an Inbound Sales Strategy and a sophisticated Outbound Sales Strategy. I wanted to share some of the lessons I've learned having run what is admittedly a complex sales process, which spans Marketing, Consulting, Training, Support, Pre-sales and of course, Sales.
I'll also provide a link at the end of this blog that will give you an eBook that has some excellent advice from one of the fastest growing inbound marketing system firms in the world, Hubspot, which also combines some of our insights into the process of unifying sales and marketing.
Advice For Inbound Sales Reps
The keys to successfully integrating the sales and marketing process that I believe are most important include:
There is a time to close and time to keep selling when you are executing a outbound sales process.

It takes experience to know when, but data can help both your sales and marketing teams to know when.


The hand-off process from marketing to sales needs to be defined, seamless, complete and measured.


Lead scoring is a great idea in practice, but some low scoring leads may actually result in valuable sales. Scoring is not an exact science, so measure the score against the closure rate and ultimate deal value.


Large companies have barriers to entry that largely are designed to exclude small companies from being able to do business with them. This is information that should form part of your marketing strategy.


For those companies that are small, see previous item, however, Inbound Marketing offers the opportunity to have someone "pull" you in.


You must have an integrated Inbound Sales and Marketing Process.

Sales needs to communicate regularly with marketing, and Strategy and Tactics need to be adjusted, based on the data driven feedback loop. Inbound sales teams that use an integrated marketing and sales platform like Hubspot have a distinct competitive advantage over competitors that do not. An inbound sales team can make more inbound sales calls that result in greater revenue per unit of time than a purely outbound sales team. When it comes to sales performance assessment, inbound sales reps consistently deliver greater sales results.


You need industry expertise infused throughout your sales and marketing process.

This may not apply to all sales and marketing processes, but for enterprise sales, this is mandatory and not cheap. Inbound sales success depends on having and demonstrating deep solution knowledge that your customer can benefit from. It's content marketing done on a whole other level.


Both marketing and sales need to understand and communicate how your product or service can help your customers generate additional profit.


When using a customer reference, the most effective reference is the one you get without asking for it.

You should also always be aware of the customer reference visits that are happening without you even knowing about them.


Customer references that explicitly state how much additional profit you helped them make are some of the most powerful references you can add to your marketing mix.


Your sales process should have a specific place in the sales process design where references are used.


References, when called upon during a sales cycle, will rightly want to know what the prospect wants to know about.

Without being able to articulate this to the reference, you're largely on a social call, ok if you like the area, but not very useful when it comes to closing the deal.


Post Sales Marketing is one of the most often overlooked aspects of both keeping a deal done as well as opening additional doors.

This is especially true in government organizations, where each department typically pursues solutions to its own problems but plenty of other organizations are trying to solve the same problem and don't have the internal capacity to pursue complex systems.


Marketing is about telling a story.

In the enterprise space, the Pre-Sales Process is about telling a story tied to a specific business requirement, while focusing on the value proposition.

Marketing can play a key role here, in terms of providing content, space to practice, coaching, and measurement.


Complex sales processes mean complex marketing and pre-sales processes, and thus, increased expenses compared to typical B2C processes.


Successful integrated sales and marketing processes which are based on measurable feedback loops, are both necessary and difficult to do, even with today's IT systems, such as Hubspot. The secret to success is to measure it, improve it, rinse and repeat.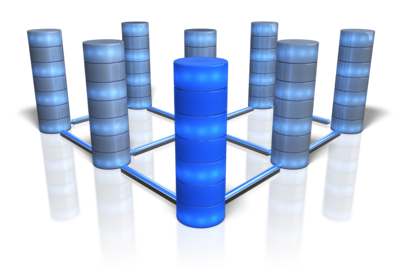 Integration Involves Numerous Processes and Links
I could go on, perhaps will in another blog post.
Guide To Unifying Sales and Marketing

For now, I want to leave you with our guide to unifying your sales and marketing process, which will take you much deeper into some of the most advanced, doable techniques in existence.
People who read this also read:
30 Greatest Lead Generation Tips Tricks and Ideas
Get a FREE Inbound Marketing Assessment
11 Ways to Use Hubspot CRM as a Sales Force Multiplier
Free Online Sales and Inbound Marketing Calculator
Got some other other sales and marketing techniques you would like to share. Leave us a comment!
Thanks