Are You Using These Business Planning Best Practices?
SAP has many Business Planning solutions, including SAP BPC (Business Planning & Consolidation), SEM BPS (Strategic Enterprise Management, Business Planning & Simulation), Business Intelligence, Integrated Planning, and as well, Sales & Operations Planning (S&OP).
Each SAP Business Planning product provides different performance planning capabilities and most companies do not use all of them. However, there are some common Business Planning Best Practices you should be aware of when selecting and implementing any of these solutions. SAP Business Planning Consolidation works much better when you follow these.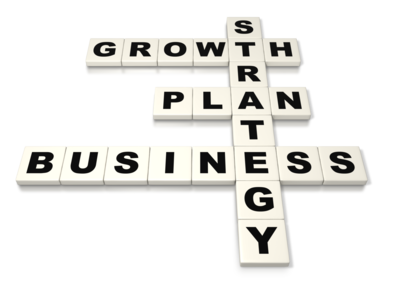 All Budgets and forecasts are done at the same aggregation level (details of forecasts as well as actuals).


Simulation of Budget and forecasts can be automatically produced or results simulated using any of several key business drivers (e.g. revenue growth estimates).

This provides robust scenario planning capabilities.


Budget and forecast simulations can be automatically produced or results simulated. This capability is key to the overall decision making assistance provided by the SAP Enterprise Performance Management (SAP EPM) suite of products including within SAP Analytics Cloud. All of these systems work on top of the SAP Netweaver Platform and as well, SAP HANA Analytics.


Budgeting and forecasting is a continuous loop process of planning, measuring and simulation that relies on up-to-date insight from multiple functions and regions. Budgeting and forecasting sales processes that take 9 months, are, to quote one CEO, from the 1950s.


Meet top-down strategic objectives and plan from the bottom up.


Move from an accounting-based forecast to a business driver-based forecast (use language the business understands).


Reduce the complexity of the budget and allow users to supply additional detail where necessary.


Standardized planning models are used throughout the organization ensuring consistency and comparability of submitted results.


The annual budget is tied back to the most recent forecast.


The company is using rolling forecasts as the basis for their budget.


The forecasting system allows users to directly access standardized input forms or electronically distribute standardized templates at the beginning of the planning cycle.


The forecasting system leads the user through the forecasting process without any required additional training.


The forecasting system uses a central server environment to eliminate budget consolidations and manual re-entry of data. All personnel responsible for budget inputs have web based data entry forms. This greatly improves data quality, consistency, and repeatability.


The planning and forecasting process is collaborative, allowing for supervisors to review and approve the status at any point in time while individuals work together on the creation of the plans/forecasts in a virtual team environment. That's why facilitating effective teamwork is essential to success for this process.
Business planning, budgeting and forecasting is a complex process. Today's business environment demands a simple, yet sophisticated and powerful, interactive tool to support the process, so the process is more about thinking about the business issues versus wrestling with the tool. Creativity, discipline, numeracy, among many skillsets, are required of both SAP Consultants, SAP Partners and customers to design, build, deliver, and continuously improve the process to achieve the desired results.
Go 'Beyond Budgeting'
If you, like many BPC consultants, want a quick reference checklist of available BPC planning functions, you can get ours by clicking the button below.
People who read this also liked:
Discover 4 Key SAP BPC Functions
How to Map SAP BPC to Planning Scenarios
Get 10 Critical SAP BPC Functions
Request SAP BPC Consulting Support
1 Key Tip When Upgrading from SAP BW 3.X to BW 7.X [Checklist]
10 Advanced SAP BW Project Estimation Techniques [Online Tool]
10 Critical Chain Project Manager Tips
Top 10 Guidelines to Choosing a SAP Service Partner
Understanding Embedded Systems vs SAP HANA
3 Ways to Design KPIs Using SAP Solution Map Composer
Why You Need Functional SAP Consultants on a SAP BW Project
Top 10 Benefits for Financial Analysis in the Latest SAP EP4
8 Secrets to SAP Enabled Spend Performance Management
Leverage SAP BW to Increase Supply Chain Inventory Accuracy
BusinessObjects Explorer Best Practices