Sales Enablement That Works
Why is Sales Enablement Important?
Sales enablement plays a key role in scaling the sales organization beyond a handful of overachievers. It provides all salespeople with the best practices, knowledge, tools and resources required to be successful. In short, it is a human resources optimization process.
What Your Sales Team is Experiencing
Your sales team is currently wasting up to 40% of their time searching for or recreating sales documents to respond to inbound leads; those are documents that you already paid to have created. That's money, your money, down the drain because of a poorly implemented Customer Relationship Management System and poor content management system setup.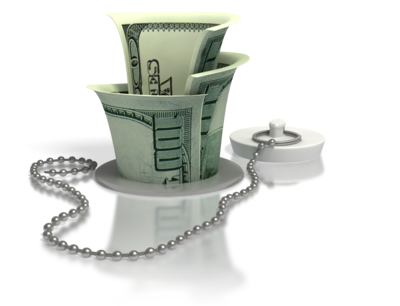 They're doing this because they have to. That's right – they have to.
How Could That Be?
Though there are any number of reasons for this to happen, most of it boils down to:
Not really having a complete picture of the buyer's journey as they progress through your sales funnel
Not having a full understanding of your customer's pain points
Not having a sales pipeline modelled in your Customer Relationship Management system that yields actionable insights
Buyers don't necessarily want to buy the way you sell
Not having the right sales enablement documents ready to go at each stage of the sales process.
Never really done a deep dive on your sales process design.
No real content strategy that supports your customer's journey nor really addresses your target audience
Not having a feel for the customer experience you're providing
Not providing structured sales training that provides smooth and effective new onboarding process
Introducing new products without updating your sales enablement content nor training ALL sales people on the new product attributes.
Having an ill defined go to market strategy
Sales Enablement Programs
That's why we have partnered with Pandadoc as well as Hubspot, to help us solve this problem for ourselves and for our customers, many of whom are also SAP Partners themselves. We've tasked our Sales Enablement Managers to reduce the time our Sales Team is spending developing Sales Enablement Content and increase the amount of time they spend selling.
Sales Enablement Program For Each Product and Service
Our experience indicates that each product and service we and our customers sell and service requires its own dedicated Sales Enablement Content Development program. That's why Pandadoc has proven to be such a Sales Force productivity booster. They now have supporting sales content ready to go for each stage of their sales funnel. It can be easily customized to meet the requirements of any individual sales opportunity.
What is Pandadoc?
Sales Enablement Technology Built To Work
It is a digital sales enablement software tool that provides everything you need to get the right message in the right hands at the right time as part of your sales enablement process.
Integrated Configure, Price and Quote (CPQ) capabilities.


Legally compliant digital signature capability valid in all 50 states as well as in many foreign countries.


Integration into various CRM systems, including Hubspot and Salesforce.


Ability for prospects to pay with a Credit Card or via ACH right within the document.


Integration with several financial management systems so you can automatically create customer records.


Reusable content library.


Ability to 'store' video in a personalized video based sales enablement library. Remember, four times as many buyers prefer video content as they do written content.


Ability to embed custom HTML modules, such as calculators and product configuration explorers, right within the document.


Measurement of each page's performance is easily measurable.


Multi-tenant work spaces so different teams can focus on the documents they use most.


A comprehensive template library so you can get off to a fast start with proven sales enablement content ideas.
Sales Power Tool For Sales Enablement Professionals
These and many other capabilities make this a powerful sales tool which your sales enablement team will be able to put to immediate use. Your marketing team will appreciate the ability to gather feedback directly from your customers so they can refine the documents based on the analytics. Your IT department will appreciate the zero footprint of the system.
Who Owns Sales Enablement?
The sales and marketing team generally owns the Sales Enablement function. However, top performing organizations assign a professional sales enablement manager. The sales and marketing leadership team must work closely with the sales enablement manager to ensure all required resources are made available and effectively employed.
Aligning Strategic Goals and Sales Content
One of the proven ways sales enablement leaders can improve sales productivity is to create a 'content map', and to ensure that every salesperson has access to it as and when needed.
Becoming Data Driven
The HubspotCRM also provides extensive analytics about how sales productivity is being impacted by the content produced by the sales enablement team. This turns the whole exercise into a data driven exercise. Your sales process should include periodic examination of how and which content is most productive to achieving the goals of your sales strategy.
Positive Impact on Customer Engagement
While sales needs to close the deal, marketing needs to provide sales enablement materials based on the agreed upon content strategy, that have a positive impact on measurable customer engagement metrics. This can include:


Email Click-Through-Rates (CTR)
Dwell Time on Sales Enablement Material, provided by Hubspot Analytics
Event monitoring and measurement
Social Media mentions
Video Views
Meetings Booked
Price Quotes Requested
Contract clarification questions
Content Map to Facilitate Sales Coaching
One great way to create this content map is to leverage the experience of your sales top performers. That means use their knowledge about how and when they use sales content to hit their targets, and map that to your new hire onboarding process, so they can ramp up quickly based on real world feedback.
Periodically Audit Your Sales Content
While many companies have some great sales content, larger companies tend to have much greater quantities of often disorganized sales content on their website or within their CRM.
That's why it is imperative for marketing to periodically audit all of the sales enablement content make sure it matches your current offerings, is available in a central location to all sales reps, and is strategically aligned with the messaging you want the market to receive.
What Sort of Sales Content Should Be Audited?
Customer Case Studies

Does your team have the latest in depth case study - and do you have a case study for each product or service line, or industry specific solution?


White papers and eBooks

Do you have updated data from first part research incorporated in your Whitepapers?


Product Demonstration Decks

This tend to get outdated quickly, it is best to do a demo-by-demo validation that what you have available reflects the current product release.


Pricing and Discount Information

Pricing and any available discounts can change drastically, especially in the hands of an active sales manager!


Competitive Intelligence Decks

If your organization is large enough to have a competitive intelligence gathering team, be sure they are fully utilized.


Email Templates

One of the great advantages of a good CRM system is the ability to create and store sales email templates.

For example, Hubspot's CRM allows you create sales email templates from scratch, or create them from emails you've just crafted and sent out.

Sales emails can be chained together in what are called sequences, which are really just simplified workflows usable by sales people.

Creating these sequences is one of the common tasks of Hubspot CRM consultants, aka, sales enablement experts.

Teaching members of the sales team how to enroll leads in sequences is also a typical task, and you should know that sequences allow you to analyze your results en mass.

It's also critical when creating email templates to leave space in them for personalization. Every email should be personalized by the sales person based on what is known about the lead, which can be found in the contact activity record.


Sales Content Library
Your audited content library can be hosted in a variety of places using different technologies, each with advantages and disadvantages:
Google Drive

Advantage: Can easily be integrated with local hard-drives, such that, for most users, it becomes just another hard-drive location.

Disadvantage: The way it stores or organizes files tends to lead to chaos.


An Internal Wiki

Advantage: Usually easily accessible by Sales Reps.

Disadvantage: Usually requires a dedicated resource to manage. Lacks flexibility in many respects.


Hubspot CRM

Advantages: Fully integrated with the rest of the Hubspot CRM suite of sales tools.

Disadvantages: Requires paid licenses.


Sharepoint Server:

Advantages: Fairly widely deployed among Fortune 500. Easy to use.

Disadvantages: Significant license cost. Poor version control.
As you can see, there are quite a few issues to consider when establishing your sales enablement technology stack.
Sales Operations and Sales Enablement
While sales enablement experts spend much of their time directly supporting each sales rep, sales operations also needs the support of the sales enablement team.
What Does Sales Operations Do?
While the role of sales operations varies from one organization to the next, they all focus on some common business goals:
Preparing winning responses to RFPs
Responding to RFPs within the time limits established by the RFP
In this author's experience in setting one up, one of the major tasks of sales operations is to remove the time pressure from sales teams.
Sales enablement, in the form of standardized contract terms and conditions, response templates and insurance and banking instrument paperwork, are a key set of tools employed by sales operations to ensure a factory production line like response to what ultimately, are completely customized yet highly standardized responses.
Key Takeaways
Sales enablement planning, production and proper employment can be a major undertaking. However, when done consistently and correctly, it can help your sales team achieve ever higher goals with less effort.
Shortened Sales Cycle
By methodically designing and developing sales enablement material to support each stage of the sales process, you will make sales team much more productive. Ultimately, it means both they and your customers spend less time and money completing the sales process.
SAP Sales Enablement Services
While we are capable and experienced at providing sales enablement services, via our pandadoc consulting practice, we are, by virtue of having decades of SAP experience, especially adept at providing SAP sales enablement.
SAP partners are typically overwhelmed with all the SAP marketing and sales enablement resources available. Yet they often find themselves expending inordinate amounts of time customizing content for every deal. We'll show the magic of the SAP sales briefcase approach.
Sales Enablement for Professional Services
Let us show you how we are using this approach in the Professional Services environment. Many sales management organizations struggle to produce the right materials and the right content. This leaves sales manager struggling to provide proactive sales coaching to their sales team. By putting forth the right sales enablement efforts, you can experience higher win rates, larger deal sizes with better overall outcomes.