SAP Flexible Real Estate
The sub-prime mortgage crisis may be a fading memory (or it may not be), but for many companies, managing their real estate assets continues to be a challenge. Just how big of a challenge do some companies have?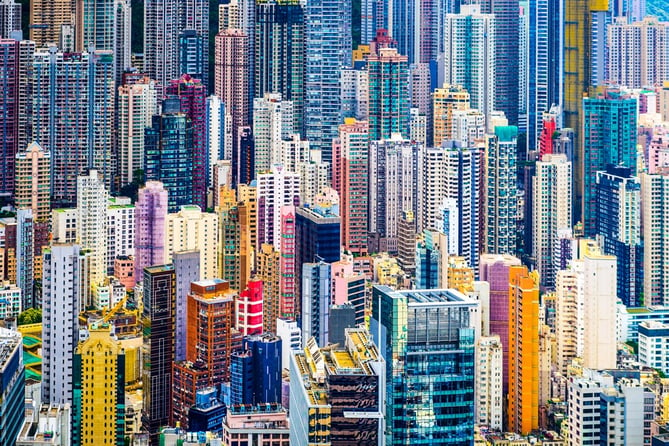 SAP Flexible Real Estate Could Handle This
Challenges With Managing Complex Real Estate Holdings Are Common
Imagine you're the owner of a railroad, perhaps one that started operations in the 1800s or even earlier. Over the years, you acquired various pieces of real estate, some of it long, like what a railroad track goes on, some of it, well, some of it, you may have actually lost track of.
Now, I am just a simple homeowner, and have never lost track of one of my houses, though I have lost track of a 401k account before (don't panic, I found it).
But I recently heard from one of our partners that works in the real estate space that one of their clients had in the neighborhood of 77,000 thousand parcels of land and other real estate, a significant portion of which they were not collecting rent on or even aware they owned.
I routinely see this situation, a company that has from a few properties to perhaps thousands of properties, and they don't quite have it under control.
What are some of the key issues they are typically facing:
Property deeds that are all paper based, which may date from a 100 years ago


Disputed property lines, this is especially prevalent in places like the Middle East


Plans for major development but no existing business processes to manage the finished project


A need to manage existing clients, who may change rapidly


Complex need to manage site utilities


Deciding on whether to install utility meters for individual retail units versus entire areas, such as airports


How to maximize the use of buildings over a specific area


What is owned and in what form


Why do I own a particular piece of property?
These are just some of the questions encountered when trying to manage complex real estate, and one of the reasons the SAP Flexible Real (SAP REFX) estate solution was developed.
As it happens, I have been doing a course on Real Estate Investment Management, which is mostly an excel exercise. It has been very helpful from the standpoint of how to valuate and possibly price and sell a property.
SAP REFX integration With GIS
But the tougher real estate management issues, such as those I mentioned earlier, really require some sophisticated software and complex integration into GIS or Geographical Information Systems for today's corporate Real Estate managers to be successful.
Real Estate BI Consultants
As a big data analytics focused firm, we are able to build advanced, interactive dashboards which extract information from the various modules that SAP RE-FX integrates, which you can see in this little diagram, is virtually all of them!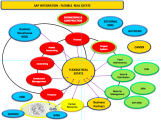 SAP RE-FX Integrates to Many Modules
Integration of Linear Asset Management and 3rd Party Systems
What we see in the near future is an integration of SAP RE-FX, Linear Asset Management, various 3rd party system providers and mobile applications that will provide various functionalities required to successfully manage commercial real estate.
Data Acquisition Is Key
If you are currently struggling with real estate, or contemplating making major investments, even perhaps looking to build entire cities, such as several outfits are doing around the world, then one final issue you will want to bring front and center is data acquisition.
Remember those property records I mentioned that dated back nearly a century? Those will have to be digitized, mostly by hand, while using some advanced technology.
Digitization Requires Tools and Manpower
This is such a big issue that at least one country I have worked with is considering hiring thousands of people to do nothing but measure and record the dimensions of all their real estate during the next several years as the benefit of having their real estate under management assisted by SAP RE-FX outweighs the cost of the exercise (they really need a probe like you saw in the movie "Prometheus").
Learn More About SAP RE-FX And How It Can Benefit Your Business
Want to know more about SAP RE-FX. Just press the button below and we'll give you a quick overview of the key SAP REFX solution components.
Want to keep up with SAP RE-FX and BW and other burning issues of the day?
People who read this also read:
How to Set the Scope of Your SAP REFX Project
Get the SAP REFX Guide to Real Estate Management Functionality
Discover the Value Proposition for SAP REFX Land Use Management (LUM)
If you liked this, please be sure and share it using the social media buttons below.