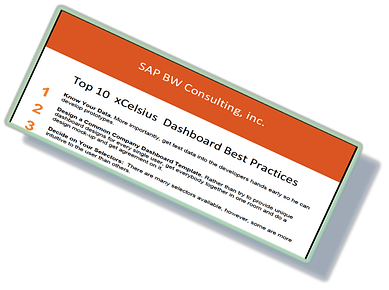 Our SAP Business Objects Top 10 xCelsius Design Tips will help you throughout your dashboard development project. Don't make rookie mistakes, benefit from our vast array of successful SAP implementation projects. Reduce your development time, increase user acceptance and get to a positive Return of Investment ROI quicker.
Download our Top 10 xCelsius Dashboard Design Tips!
Don't get bogged down in useless design iterations!
Leverage our design experience and reduce your design time.
Simplify your dashboard project and get to a high-impact solution quicker, cheaper and with less risk.
More reading:
Take a Deeper Dive into Aircraft Cockpits Vs Dashboards