Do You Need Better Results From Your Business Blogging?
Nearly 40% of US companies use blogs for marketing purposes
Companies that blog have 55% more website visitors
Do You Know What 60 and 200 Represent? We'll explain it in this book.
This goes to show that business blogging has become an intricate part of how a business can better their overall results with one of the key resources of inbound marketing.
Our ebook "Introduction: The Guide to Business Blogging" will help you navigate through the basics of business blogging. You will also learn of all the benefits that you will gain from using this key inbound marketing approach.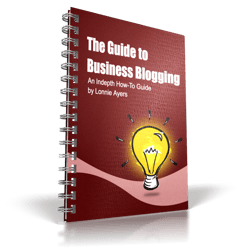 With this guide, you will learn:
How to find content to blog about
How to optimize your blog posts
How to promote your blog
How to measure your blog
Business blogging best practices