Drive Sales & Marketing Results for Your Business

Raise your hand if you've ever used an Excel spreadsheet to keep track of your new business program. If so, your customers may well be confused by the fact that more than one of your salesmen appears to be selling to them.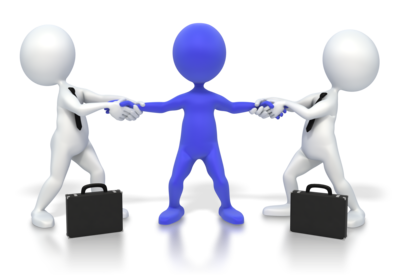 Use a CRM to Keep Your Client Relationships Straight


Although we do love spreadsheets, we know that approach won't keep you afloat for long. In this day and age, using a Customer Relationship Management tool (CRM) effectively can be instrumental in helping your business grow.
You've Got to Start Learning about CRM Somewhere


Have you asked yourself what is customer relationship management? In our CRM ebook, a CRM tutorial for beginners, entitled "Beginners Guide to CRM", you'll learn how companies such as yours can effectively use CRM to drive dramatic salesforce effectiveness improvements.
People Who Read This Also Read:
12 SAP CRM Content Management System Requirements
3 Marketing Routes to Reach Your CRM Goals
3 Ways to Implement CRM Marketing
11 Ways to Use Hubspot CRM as a Sales Force Multiplier
7 Warning Signs Your CRM Customer Service Processes Are Broken
How to Segment Your Customers Using SAP BW and SAP CRM
How to Implement 10 Hubspot CRM Inbound Sales Best Practices
Where Can I get Hubspot Inbound Sales CRM Implementation Services
Understand CRM Based Marketing and SAP BW
If you've got questions or comments about CRM, just leave them below.
Thanks