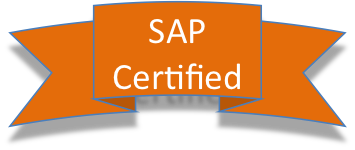 Are you about ready to start your first SAP BW (SAP Business Warehouse) project? Or perhaps you have already got your system up and running but now want to expand the depth and breadth of usage of SAP BW?
Want More Challenges?
Perhaps you are now ready to start building out your first real-time Executive Dashboard? You may already have an in-house team or you may just be starting on your journey to build a SAP Center of Expertise (COE) using management consulting or more specifically, SAP Consultants.
Three Levels of SAP Consultants
If this describes your situation, we would like to give you some guidance on what we see as the three levels of SAP BW Consultant skill levels.
USAF Military Training Standard
This is based on our decades of work experience, both in SAP BW Consulting and within one of the top training institutions in the world, the United States Air Force, where they have got to get it right.
Three Skill Levels
We divide SAP Consultants up into roughly 3 Skill Levels:
Junior

Usually just started out. May or may not have attended the formal SAP training. Less than 1 year experience.

Preferably SAP Certified in his respective module, maybe in more than one module.

Can lead small group meetings during blueprint sessions. Mentor to junior consultants.

Senior

Solution architect level skills. Probably doesn't do all that much configuration work anymore.
This is a highly abbreviated version of what we believe are the main characteristics you should look for in SAP Consultants. We often get asked what does a SAP consultant do and that was really why we wrote this guide. Within the USAF, these are roughly analogous to the 3, 5, and 7 skill levels.
Takes Time To Achieve These Skill Levels
The major difference is the amount of time and effort it takes to become either a 3, 5 or 7 level technician.
For instance, to become a 5 level C-130 flight engineer, you will be attending various technical training schools for nearly 9 months, followed by 150 hours of dual flight instruction and many, many hours in the simulators.
On your 151st flight hour, you may well find that you are now 'it'. You will never be able to stop studying, because if you do, you will bust a check ride.
Always Be Learning
As a SAP Consultant, you should expect to always be learning or looking for an alternative career path.
Evaluate Top SAP Consultants
We have produced an extensive checklist you can use to evaluate potential Top Gun SAP Consultants if you are a SAP Customer or if you are a SAP Consultant, you can use it as a self evaluation checklist. This checklist can also potentially form the basis for a SAP appraisal system.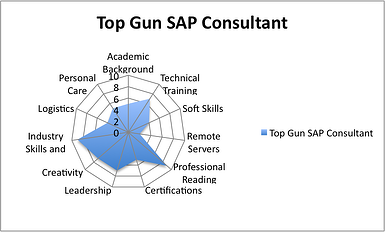 People who read this also read:
Fully Loaded Cost (FLC) Rate Calculator
Understanding SAP Consulting Rates
Get SAP HANA Consulting Support
How to Organize and Automate Your Job Hunt with Our FREE CRM System
Have you developed other criteria you use to evaluate consultants? Are you a consultant yourself and have a different standard you use to help you continuously improve? We'd like to hear about it! Just use the comment form below to let us know.
Thanks