Get SAP Solution Architecture Design Support
The Right SAP Design Will Make or Break Your Project
SAP Can Do Way More Than You Realize
Whether you are a long-term SAP customer and have been live for 10 years or more or have only just started your SAP journey, the design of your SAP solution architecture will be crucial to achieving your system objectives.
Did you know SAP doesn't have a formal definition or training program for creating SAP Architects? What is needed is someone who understands both your Industry Specific Solution Needs, SAP's Technical and Functional Capabilities and the current trends of the SAP and IT Industry Solutions.
These skillsets come from both long years of experience, continuous study and exposure to the technology and curiosity. Of course, skills with various SAP tools, such as the Solution Map Composer, SAP Solution Explorer, the Solution Manager, SAP TOGAF, and general Business Process Management (BPX) skills are necessary as well.
How SAP Professional Services Solutions Help You Increase Profits
In short, to get the right SAP Solution Architecture, you need a team of both technical and functional people and a SAP Project Manager. Your initial SAP System Solution Design will evolve as your requirements are uncovered and change. That is why SAP includes a project review as part of its ASAP methodology and why you need to have us perform your project reviews.
To get your SAP ASAP Project Review started, just complete the form. And remember, look for the SAP Certified Logo.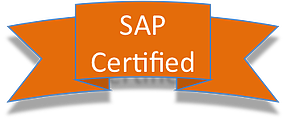 More reading:
3 Ways to Design KPIs Using SAP Solution Map Composer
Why You Need Functional SAP Consultants on a SAP BW Project
BusinessObjects Explorer Best Practices