Do You Want to Know More about the Hubspot Growth Suite?
Never Miss Another Opportunity
The Hubspot growth platform is an Inbound Marketing and Sales Platform designed to power the marketing and sales efforts of today's leading businesses who aim to remain competitive. It also provides a Service Platform and an Operations Platform.
Inbound Methodology Needs Marketing Automation
All of the various Hubspot Hubs, including the marketing hub enterprise product, work off one central database. This makes it possible to launch complex marketing campaigns, while handling customer inquiries using the Hubspot CRM (Customer Relationship Management) system and if needed, the customer service hub.
The Hubspot platform is where all of your marketing contacts are stored throughout their lifecycle. As your automated campaigns continue to generate leads, either through organic traffic driven by your SEO efforts, social media, ad campaigns, email marketing, or marketing content delivered using conversion centric landing pages, your sales team will be able to see every activity your customer took on their way to becoming a sales qualified lead, and finally, onto a delighted customer.
Hubspot Hubs
Every Hub comes in different different flavors, ranging from the free customer management platform, which all Hubspot Hubs offer, all the way up through Enterprise Editions.
Hubspot Marketing Hub

Hubspot Sales Hub

Hubspot Customer Service Hub

Hubspot Operations
In addition to these Hubspot Hubs, Hubspot offers a sophisticated CMS or Content Management System. It allows your developers to take your website to a whole new level. It's also one of the key enabling technologies for the development of your content strategy.
Hubspot Growth Suite Platform to Suit Any Business
Whether you're a small start-up or a major government entity, such as the United Nations, the Hubspot suite of tools allows you to implement the most powerful marketing strategy - Inbound Marketing and couple it with the most effective sales strategy, Inbound Sales.
Are You Keeping Your Customers Happy?
Once you have a customer, you know you need to keep them happy. That's why the service hub enterprise products from Hubspot exist. They provide an efficient way to track and resolve your customer's issues. It's also the same platform Hubspot uses to deliver its award-winning customer support.
Customer Driven Knowledge Base Development
When a customer complains or ask a question, it's an opportunity to excel. One of the most useful tools offer is the ability of the Hubspot Service Hub to help you develop knowledge base pages. These are how you simultaneous provide a better customer experience while also reducing your customer support cost.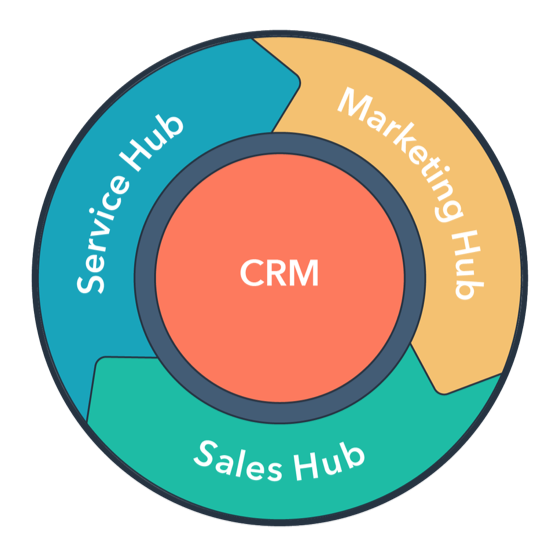 Sales Growth Platform
Being the number one ranked CRM platform according to G2 means you'll be able to handle any volume of sales. Sales hub enterprise was designed from the ground up to make a salesperson's life easier, it helps you close deals faster, with less friction and higher velocity. The Hubspot Payments capability allows your sales team to create a proposal, send an invoice and collect payments, all without ever leaving the Hubspot CRM.
Working Together Is What Hubspot Is All About
In our comprehensive 72 page guide "The Hubspot Growth Platform Guide", we show you the complete Hubspot suite. You'll see why it is a key to sustainable growth. Grab your free copy today.
Working with Lonnie was a wonderful surprise in my career. Not only is he a passionate Marketing professional, but a great team member and employee with more than a "can-do" attitude, but rather a "we will" conviction. With his help and strategic expertise in SEO and Inbound Marketing, we were able to improve our website's lifetime visits count from

2.37 million in two years, to 1 million visitors per month.

He also helped boost our shopping cart conversion rate from 7 to 13 percent, and implemented YouTube best practices that helped raise our subscriber count from about 1k to 21k, among other multiple contributions, which helped our company reach unprecedented increases in revenue. He is a very powerful addition to any strategic digital marketing team and I sincerely look forward to the opportunity of working with him in the future again.
- Elizabeth Sanjenis, Sr. IT Global Sales and Marketing Business Analyst, Johnson Controls