SAP Services Consulting
Have you ever tried to engage a SAP Professional Services Consulting organization? If so, you'll know that it's a difficult yet critical choice because each one of them has specific SAP Industry Expertise that you may or may not need.
So what do you do?
Many people have found success by using a methodical SAP Partner selection process along with 'reputation'.
But there are a few things you should know before you buy SAP implementation services from a SAP Professional Services Consulting organization to ensure you get your SAP project up and running and generating a profit for you in the least amount of time.
SAP Professional Services Consulting
This post will tell you what you need to know to make sure you select a SAP Professional Services Consulting organization that will let you successfully implement your SAP Solution.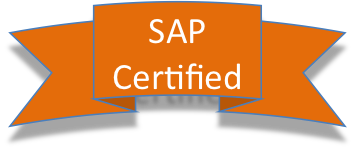 How Many of Your SAP Consultants are SAP Certified?
If you're looking for a SAP Professional Services Consulting organization, the best method to ensure you end up with a SAP consultancy that lets you maximize your SAP ROI is by looking for these things:
Speed Counts in SAP Professional Services Staffing
While not necessary, some great bonus features of a high performance SAP Professional Services Consulting organization are an ability to rapidly staff your project with SAP Certified Resources, be an active contributor to the SAP body of knowledge, and have a highly evolved Consultant Care organization.
This includes:
Smooth on-boarding process,

including an online time and expense management system.




Active intra-company support system, because, somewhere, somebody probably knows


On-going training program, and an expectation of continuous self-improvement


Active performance feedback


Refined Consultant improvement process


Online Payroll Management System to Get Everybody Paid On-Time
Now that you know what to look for in a SAP Professional Services Consulting organization, you're ready to start your SAP Implementation Journey without worrying about how you will get the SAP Consulting Expertise you'll need to succeed. We can help with your SAP ERP implementation and encourage you to reach out using the button below.
People who read this also read:
3 Levels of Top Gun SAP BW Consulting
Get SAP Consultant Market Rate Information Here
Request SAP Implementation Consulting Support
How SAP Professional Services Solutions Increase Profits
Request SAP Consulting Services
Top 10 Guidelines to Choosing a SAP Service Partner
How Is IT Consulting Distinct From SAP BW Consulting?